exam
exam-2
MO-500 Microsoft Access Expert Exam Dumps
Pass Microsoft Access Expert MO-500 Exam in First Attempt Guaranteed!
Get 100% Latest Exam Questions, Accurate & Verified Answers to Pass the Actual Exam!
30 Days Free Updates, Instant Download!
exam-3
block-premium
block-premium-1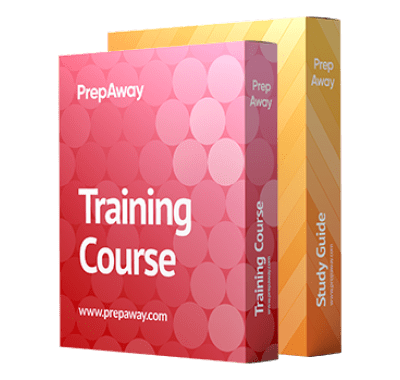 Training Course 85 Lectures
Study Guide 196 Pages
block-screenshots
exam-11
Microsoft Access Expert MO-500 Practice Test Questions and Answers, Microsoft Access Expert MO-500 Exam Dumps - PrepAway
All Microsoft Access Expert MO-500 certification exam dumps, study guide, training courses are Prepared by industry experts. PrepAway's ETE files povide the MO-500 Microsoft Access Expert Exam practice test questions and answers & exam dumps, study guide and training courses help you study and pass hassle-free!
The Microsoft MO-500 exam is one of the Microsoft Office Specialist certification exams, which validates the candidate's ability to use principle Access features to independently create custom, as well as browser-based database applications at an expert level.
The Related Certification
By devising-up success in the Microsoft MO-500 exam, an aspirant gets a chance to earn the Microsoft Office Specialist: Microsoft Access Expert (Access and Access 2019) certification. This certificate grants the best-of-breed understanding associated with Access and Access 2019 that are indispensable parts of IT ecosystems. Moreover, it implies modernized competency in Database design principles of expert-level including 150 hours of extensive learning and hands-on experience with this Microsoft product. Besides, this certification lets demonstrate your expertise in key Access Database objects such as tables, relationships, data entry forms, multi-tables, etc.
Job Roles That Are Perfect For Microsoft MO-500
Business users can take MO-500 exam to sharpen-up Access Database competency and perform daily tasks with more accuracy and perfection. As it belongs to the Microsoft Office Specialist certification suite, working professionals such as Office Manager, Executive Assistant, Administrative Assistant, IT Support Technician, SharePoint Specialist, and Database Specialist will be directly benefitted as well.
The Microsoft MO-500 Exam Details
After the recent makeover, the Microsoft MO-500 exam has become more extensive and focused. Using the project-based testing, the updated exam tries to verify the practical, performance-based, and real-world capabilities of the test-taker.
To make this happen the exam follows the standard format for other MOS exams. So, it includes around 40-60 questions but their number is not known till the exam day.
Because of fluctuating question quantity, the passing score will also change. However, any test-taker has to secure a minimum of 70% of the total score to come up with flying colors in the MO-500 test.
If you're wondering about timings, keep in mind that all the questions should be completed in 50 minutes. The total exam seating time is 60 minutes. Ten minutes are kept reserved for tasks like providing details, verifying the examinee's identity, etc.
Currently, the test is managed by Pearson VUE at the global level. Interested candidates have the freedom to take-up the exam in English, Japanese, and French languages after payment of the registration fee. The exam will cost you $100. This voucher is non-refundable and non-transferable but candidates can avail of it at their convenience.
Exam Domain Details
As mentioned before to ace the Microsoft MO-500 exam, candidates are responsible for proving their skills to complete a realistic Microsoft Office Specialist Access project. In more detail, the official test includes five key domains to cover the asked expertise in Access by the industry. Each exam domain carries a different weightage and involves certain skill areas. Here is an overview of these exam domains:
Manage Databases

Ways to manage and modify database structure are the key focus of this area. Along with this, one should also show knowledge about relationships display, primary and foreign keys, referential integrity, printing and exporting data.

Create and Modify Tables

Table creation, tables and table records management are what is tested in this domain. Fields creation and modification are also the focus on this section.

Create and Modify Queries

According to this exam domain, test-takers will be able to validate their ability to create & run queries, which include basic crosstab queries, basic action queries creation, data sorting and filtering within queries.

Modify Forms in Layout View

A wide-spread understanding related to configuring form controls alongside formatting forms are tested in this question category. The candidates should have skills in providing various operations with form control, such as moving, adding, removing, and setting properties of the form control.

Modify Reports In Layout View

The last exam domain is all about configuring report controls and format reports. Skills related adding report control, sorting fields and adding labels on reports, modifying report positioning will be proved in this section.
Reliable Books for Preparation
Once a Microsoft MO-500 exam aspirant gains a basic understanding of exam domains, it's time to find reliable and current resources that fit his or her learning style.
Access 2019 Bible 1st Edition by Michael Alexander and Richard Kusleika

The authors of this book, real experts with years' experience developing Office solutions, explain the Access database in the best possible manner, with guidance every step of the learning way. This resource is clear and relevant as well as includes everything you need to maximize Access 2019 and pass the MO-500 on the first try. Moreover, it's a helpful tool for each candidate to learn how to store, analyze, view, organize, and share data, as well as build powerful, custom database solutions. So, when grasped perfectly, this book will make you competent enough to create an ideal database solution including Visual Basic automation and XML Data Access Page design. For everyone, this edition is available on the Amazon website in the Kindle and Paperback versions.

Access in easy steps: Illustrated using Access 2019 by Mike McGrath

Mike McGrath offers an updated edition on key features of Access 2019. This book will be useful to anyone who wants to learn more about using the Microsoft Access app including queries to extract specific data and basic SQL for advanced queries. What's more, every candidate aiming to pass the MO-500 exam will find answers to questions like creating tables to store data, optimizing database design for efficiency, and importing and exporting data to Excel and Word. And with comprehensive examples and screenshots, this book will be able to demonstrate every aspect of Access in detail.

Microsoft Access 2019 Programming by Example with VBA, XML, and ASP by Julitta Korol

This practical guide is written by a professional in programming Microsoft Excel and Microsoft Access and is aimed at readers already skilled in the Access UI. This way they can sharpen their skills in writing and testing programming code with the built-in Visual Basic Editor thanks to various illustrated practical exercises. What's more, ordering this book on Amazon will give you access to all supplemental files and source code for the hands-on learning and custom projects that will help you show off your skills on the test with flying colors.

MOS Study Guide for Microsoft Access Expert Exam MO-500 1st Edition by Paul McFedries

This study guide has been developed under the auspices of an official vendor to thoroughly prepare candidates for the Microsoft MO-500 exam. Thus, the content of this book covers all test topics, including creating and managing databases as well as creating queries, forms, and reports. All this, combined with practical assignments and real-world examples, will help you to sharpen your expertise with Microsoft Access applications. You can find this book on Amazon or the Press Store.
Conclusion
With the Microsoft MO-500 exam, each candidate can show their proficiency in the principal features of Access and become the Microsoft Office Specialist: Microsoft Access Expert (Access and Access 2019) certified. The Microsoft testing is extensive and one can make it through only if verified study resources are by your side. As noted above, Amazon has got a good collection of books that one can refer to while getting the exam ready. So, find the right training tools for your needs and discover new career opportunities.
Microsoft Access Expert MO-500 practice test questions and answers, training course, study guide are uploaded in ETE Files format by real users. Study and Pass MO-500 Microsoft Access Expert Exam certification exam dumps & practice test questions and answers are to help students.

exam-8