cert
cert-1
cert-2
Pass CompTIA Security+ Certification Exam in First Attempt Guaranteed!
Get 100% Real Exam Questions, Accurate & Verified Answers As Seen in the Real Exam!
30 Days Free Updates, Instant Download!
cert-5
cert-6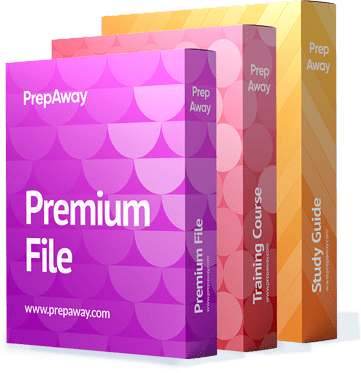 Premium File 174 Questions & Answers. Last update: Jun 09, 2021
Training Course 201 Lectures
Study Guide 920 Pages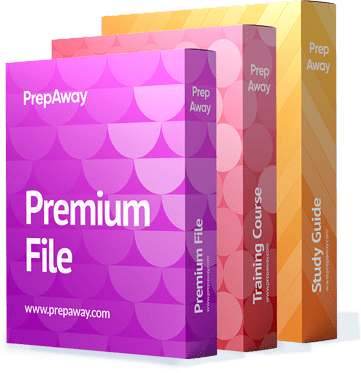 SY0-601 Premium Bundle
Premium File 174 Questions & Answers
Last update: Jun 09, 2021
Training Course 201 Lectures
Study Guide 920 Pages
Purchase Individually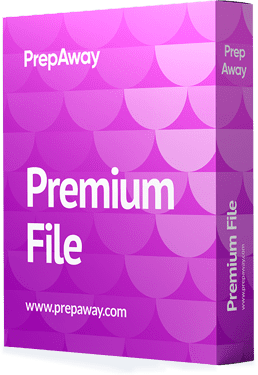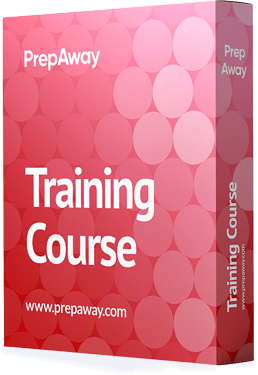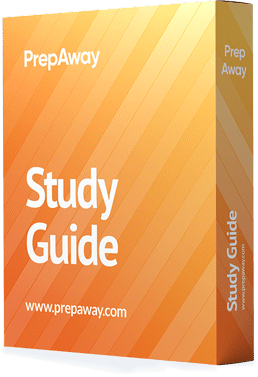 cert-15
cert-16
cert-20
SY0-601 Exam - CompTIA Security+ 2021
cert-27
Download Free SY0-601 Exam Questions
cert-32
CompTIA CompTIA Security+ Certification Practice Test Questions and Answers, CompTIA CompTIA Security+ Certification Exam Dumps
All CompTIA CompTIA Security+ certification exam dumps, study guide, training courses are prepared by industry experts. CompTIA CompTIA Security+ certification practice test questions and answers, exam dumps, study guide and training courses help candidates to study and pass hassle-free!
CompTIA Security+ is an IT sphere credential trusted and recognized worldwide. This vendor-neutral certificate proves that the successful candidates show sufficient knowledge and skills in the area of risk management and network security. Security+ confirms that the individuals are skilled at protecting networks, systems, software, hardware, as well as define and solve security issues and incidents. Since hacking attacks and vulnerability of computer networks are a relevant issue worldwide, the Security+ certificate holders are always in great demand worldwide with a mean salary of over $70,000 annually.
CompTIA Security+ Certification Overview
CompTIA Security+ is the core security certification you should attain if you want to pursue a career in cybersecurity. It checks whether the candidate has the knowledge and skills required of any cybersecurity role and gives access to intermediate-level cybersecurity jobs, such as Security Administrator, Systems Administrator, DevOps / Software Developer, and many others.To earn this certification, one needs to pass only one exam either SY0-501 which is going to be retired in July 2021 or the new version SY0-601 by code.
To know how reputable Security+ certification is, note, that it complies with ISO 17024 standards and to add more, it's accepted and approved by the US DoD. Besides, regulators and governments worldwide trust ANSI accreditation.
About SY0-601 Exam
To enroll in the SY0-601 exam you will usually be required to be CompTIA Network+ certified and to have worked in IT administration with a security focus for at least two years.
The CompTIA Security+ exam consists of 90 multiple-choice and performance-based questions. In the allocated 90 minutes you will have to score at least 750 (on a scale of 100-900). This exam validates that an individual has the proactive skills to assess the security of an enterprise environment and implement the required security solutions. The successful candidates will know how to monitor and secure hybrid environments and will be aware of applicable laws and policies. To be more precise, they will know everything about GDPR, NIST, PCI-DSS, HIPAA, and SOX. Besides, Security+ certified professionals can easily identify, analyze, and respond to security events. The exam will cost you $370 and is valid for 3 years.
Preparation
CompTIA offers several options to prepare for your Security+ certification exam. Whichever you choose, you get quality material that covers all exam objectives to improve your result.
For individuals who prefer independent preparation for the SY0-601 exam, CompTIA has developed the CertMaster Learn Training solution. CertMaster Learn is an interactive self-paced environment with in-depth materials, videos and performance-based questions to help you prepare for your certification exam and a great career in IT.
If you opt for CertMaster to prepare for the Security+ certification exam you will be provided with 16 lessons, which is 40 hours of interactive content covering all exam objectives. The countdown will help with your schedule. Performance-based questions with immediate feedback will show your progress, and to ensure that you have learned the content and are ready for your SY0-601 exam CertMaster Learn offers 160 practice questions and a 90-question final test simulating the real-life experience.
CertMaster Practice helps test what you know best and fill in any knowledge gaps by offering question-first design, real-time learning analytics, and content refreshers.
Books and Study guides
If you are ready to sit for the Security+ certification check the books the Amazon website offers to make your studies fast and fruitful.
CompTIA Security+ Study Guide: Exam SY0-601 8th Edition by Mike Chapple, David Seidl is a must-have for anyone aspiring to pass the SY0-601 exam and become a certified Security+ professional. Get ready for the exam with Sybex online, an interactive learning environment packed with hundreds of questions, practice exams that simulate the real-life exam, flashcards, and a glossary of key terminology. Guided by Mike Chapple and David Seidl you will cover 100% of the SY0-601 exam objectives and be confident of your knowledge while taking the exam. The renowned experts will explain architecture and design, as well as responses to security incidents.
CompTIA Security+ SY0-601 Exam Cram Kindle Edition by Martin M. Weiss is what you need for independent study of all the SY0-601 exam objectives. The practical questions and quizzes will have you prepared for the exam questions on threats and vulnerabilities, security controls and compliance. Having spent most of his career in risk management for large enterprises, Martin M. Weiss will teach you to understand security concepts across traditional, cloud, mobile, and IoT environments.
Mike Meyers' CompTIA Security+ Certification Passport, Sixth Edition (Exam SY0-601) (Mike Meyers' Certification Passport) 6th Edition by Dawn Dunkerley is a comprehensive self-study resource pack for anyone aspiring to get CompTIA Security+ certification. You will find detailed coverage of all the SY0-601 exam objectives, including Internet of Things and cloud security for you to get the passing score on the updated exam. The book provides its readers with tips for the exam, practice questions, and content review to close any knowledge gaps while you sit for your SY0-601. The online content will boost your preparation with 200 practice exam questions on security solutions, compliance, and real-world cyberattacks.
Instructor-led courses
Studies have shown that students retain 50% of the information they hear and see, as compared to only 10% of what they read. If you want to improve your chance of success and would rather study with an instructor CompTIA offers comprehensive instructor-led courses with the comfort and flexibility of an online environment. The course simulates traditional classroom learning and gets you fully prepared for the certification you desire. A CompTIA instructor-led course means you have a highly qualified CompTIA instructor with the necessary certifications and real-life IT experience who chooses the best practices for the best result. You will be able to ask questions and get feedback, participate in discussions and it's all online with over 50% savings as compared to traditional classroom training! Check the CompTIA Online Instructor-Led Training to get live instructor-led test preparation for the CompTIA Security+ certification.
Conclusion
With cybersecurity attacks increasing worldwide, CompTIA strives to provide its candidates with the most up-to-date skills, thus after erning Security+ certification, candidates become real practical problem-solvers able to crack complex security issues. What you need to do is to get ready with the best material, such as books from Amazon or CompTIA Instructor-led Training, and pass the SY0-601 exam and you are all set as a certified professional.
To be a CompTIA Security+ certified specialist means to be always in high demand. Individuals with this certification can count on such job roles as a Security Administrator, Network / Cloud Engineer, IT Project Manager, IT Auditor, to name a few. Moreover, according to the PayScale website, the mean salary for these professionals is about $75,728 per year.
CompTIA Security+ certification practice test questions and answers, training course, study guide are uploaded in ETE files format by real users. Study and pass CompTIA CompTIA Security+ certification exam dumps & practice test questions and answers are the best available resource to help students pass at the first attempt.