exam
exam-2
PL-200 Microsoft Power Platform Functional Consultant Dumps
Pass Microsoft Power Platform PL-200 Exam in First Attempt Guaranteed!
Get 100% Latest Exam Questions, Accurate & Verified Answers to Pass the Actual Exam!
30 Days Free Updates, Instant Download!
exam-3
block-premium
block-premium-1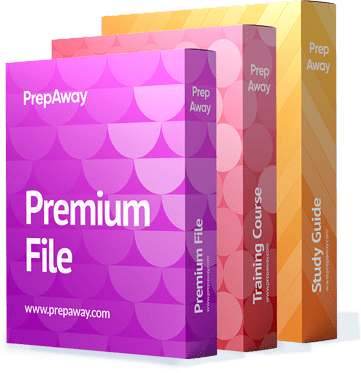 Premium File 245 Questions & Answers. Last update: Nov 30, 2023
Training Course 94 Lectures
Study Guide 800 Pages
block-screenshots
exam-4
Last Week Results!
2270
Customers Passed Microsoft PL-200 Exam
93.3%
Average Score In Actual Exam At Testing Centre
88.3%
Questions came word for word from this dump
exam-5
Download Free PL-200 Exam Questions
exam-11
Microsoft Power Platform PL-200 Practice Test Questions and Answers, Microsoft Power Platform PL-200 Exam Dumps - PrepAway
All Microsoft Power Platform PL-200 certification exam dumps, study guide, training courses are Prepared by industry experts. PrepAway's ETE files povide the PL-200 Microsoft Power Platform Functional Consultant practice test questions and answers & exam dumps, study guide and training courses help you study and pass hassle-free!
Power Apps - Model Driven Apps
3. Create Model Driven Application
In this lecture, we talk about power as model-driven apps. So let's go to the apps. Let us create a new model-driven app, and we will name it "My First." Now, under entities, let us add an Account Entity. And then for forms, we'll have an account form. For views. We'll add active views, all accounts, and my active accounts. And then, for starters, we'll have accounts by industry. So we'll save it. So we have a configuration missing here. It has given us an error. We'll go back to our app and save it, validate it, and publish it. It shows dependencies. So because we have chosen the Account entity, it is showing dependencies on the Contact entity.
Let us try it out. You see, we have an accounts entity here; we have all the accounts here, and if we click on the chart, it will show the accounts' veracity. And that is the chart we have selected. We have one in consulting, and nine are blank. So let's click on any account and update the industry to say brokers. And if we go to our chart again, you will see we have one broker. Let us create one more model-driven app, and we'll give it as a prospect entry. So for entities, we'll add prospect, and for charts, we have forecasted revenue by stage. We have added this new chart here. So just to show you, this is the title of the chart. On the series side, we have forecasted revenue, and on the horizontal side, we have stage. So we have revenue by stage. And on the forms we have created, this is the information form. And in this form, what we have done is add all the relevant fields for a prospect, like owner, stage, contract, amount, probability, and forecasted revenue. And forecasted revenue is made as read only. So if you click on "forecasted revenue," it is read-only. So let us save it, validate it, and publish it. So once it is published, we'll be able to run it. It is showing an error that it has validation errors. Okay, so let's look at the theory now. So model-driven applications have three phases. First, we model your business.
Then we define the business process and build the app. So in case your entity has a column for which you need to change the field type, So you cannot do that; you will have to delete that field and recreate it with the correct field type, and all your old values will get lost. So there are two types of business logic you can add business logic. One is that you add business logic to an entity, and if you go here onto the tables and click on any entity, let us say account, you can add business rules here. And second, you can build your own business process flow. So we look into business process flow in the next slide. So with businesses, you will define behaviours at the data layer, and business process flow is used to guide users through using your application. Now, this is a sample business process flow. So suppose you have a prospect. It will go through a business process flow of qualified development, purpose, and closure, and each of these are called stages, and each stage has relevant data points that need to be filled up. So you can define a business process flow for each entity. And there are certain rules regarding business process flow. So you can use business process flow for a single entity or span multiple entities, and you can design business process flow to try to gather information for five different entities in a single process. So people can focus on the flow of the process rather than which entity they are working on. And you can have up to ten active business process flows per entity. Now, this is a screenshot of what we just did.
We created our first model-driven app. We added an entity account to it, and this is our account entity that is added. Then we updated the forms, views, and charts, and then we created one more, moderately, for a prospect entity. We created a chart, and we created a form. Thank you. So, coming back to the model app that we created, we were not able to set it earlier because we have our earlier model app open. So once I closed it, I was able to validate it, save it, and publish it. And once I go to play, you will see all your prospects here again. You can click on any prospect to see the details, and if you go to the chart, you will see all the prospects by stage. So we have one lead and one opportunity. Suppose this one is a lead. Make it a loss and show the chart. You will see that I have now lost one opportunity and had one. So this graph is getting updated based on my prospect data. Thank you.
4. Site Map
In this sector, we'll talk about model-driven applications and the sitemap part of a model-driven application. So here I have a model-driven application, and I have a Subaru A. So if I get on the server, I see the following options: So a subarea can be of four types: entity, web, resource, and URL. And you can display any of these four settings for a Subaru If you select an entity, then only you have to select an entity. If you select URL, then you give a URL. If you select Dashboard, then you get a Dashboard. Now, this is your title for the serving area. This is the icon you will use for it, and this is its unique identifier. You can change it, but it is not recommended. Then you select parameter passing in case you select URL as a type and you want to pass some parameters. These are all general settings, and then you have advanced settings.
In advanced settings, you have privileges. So what would happen is that only if the user has these privileges, the Subaru will be visible to him on the selected entity. So if the user has these privileges on a selected entity, then the server will be visible to him. So these are all the settings you can do on a model-driven application for that specific server. Then you can add more titles or more descriptions to your server. So for that, you have to say which local. You can add local-specific titles and descriptions. So you can select the local and then add titles here. So that is how it becomes local specific. Then, for STCs, you can tell which versions of your application are visible on premises, and for Live and Direct clients, you can select for which of those clients your application will be visible. Is it visible on the web or Outlook? Then you can specify an icon for your Outlook and then if your application is available offline or not. So let us go back here. If you create a model-driven application and edit the sitemap, it will take you by area, group, and subarea. In Subaru, you can obviously select your entity, type of entity, account, and specific entity instead of entities. You can also specify a dashboard, web resource, and URL. So in type, you select whether you are adding a dashboard table, a web resource, or a URL. If you select entity, then select table so that the surveillance for this column is disabled. It's something other than an entity.
If you specify URL, then you specify the URL of the web page; the URL text displays from the subaru, and when selected, a new browser window opens that displays the page. This column is disabled if you have selected entity in the type dropdown page. Now if you selected Dashboard, default dashboard will select default Dashboard to be displayed for the Subaru, and this is triplet. If you haven't selected dashboard as a type, then in the title, you enter the title of the subaruin base language of the organization, and for other languages, you have to specify "local." So icon is default. application icon is selected. Select a different icon for surveillance from the list of web resources available for the solution. Then ID's unique ID is automatically generated, and you can enter a different one, although it is not recommended because if there is a conflict, the application will not work properly. For parameter passing, select this checkbox to pass information about the organisation and language to the URL. And this checkbox is checked only when SuperiorType is a web resource or URL. Now, all those were general settings. Then you go to the advanced settings. Under privileges, you can select entities and miscellaneous.
Only if the user has miscellaneous privileges on the selected entity, the subtitle will be visible. Then you can add more titles or more descriptions. So if your organisation uses multiple languages, select the language for the title, enter the title for Siberia, and then select Add. You can have only one title for local language, and it's the same for description. If your organisation uses multiple languages, select a language for the description under the description for the Subaru. Then select "add." You can have only one description per package.
Then Sq Us asks you to select the versions of 65 that display this subtitle, and Client is to select the type of mine that displays this subtitle, so you can restrict some versions and clients to being displayed based on these two settings. Then in the Outlook shortcut, you can select the icon to display for Dynamics 365, Outlook, and offline availability. You select a checkbox to make this available to viewers and their offline in line 65 for audio. So that's about it. We looked at model-driven apps. Site map properties on Model Properties can be set for the year. Thank you.
5. Themes
We'll talk about Power App themes in this lecture. So if you go to settings, advanced settings, and then click on customizations, settings customizations, you will get three themes. The default theme is the default theme, and then you have the blue and orange theme. If you click on the default theme, you'll get the theme name and customizations on the navigation bar and UI elements. So in the navigation bar, you can tell which is the logo, logo tool type, and all the colours and colours for all the UI elements. So link back to the PowerPoint, go to Settings, advanced settings, customization themes, and these are the three themes. And for one of the themes you have of navigation and user interface limits, Thank you.
Power Apps – Portals
1. Create Blank Portal
We will talk about portals in this lecture. So we can go create a portal from scratch. So when we create a portal from scratch, we give it a name, address, and language. So I've already created a portal. If you go to apps, I just created this portal, and it automatically creates a portal and creates a model-driven app portal management. So let us go to browse, and here we can browse our default page. So we have home services around us. We can also edit and make some change. So we'll add a page here. So this is the default page. Let us add a new page with a title, and let us say it is about news. So it's adding a page, and we'll give it the name "news," and the partial URL again will be "news." Now that we have this news page here, let's go to the text and make it a column section.
In the first column, this will add some text; the next column will add a text, and we'll say this is sample news text. In the second column, we'll add an image. So let us pick up an image, and we can go to the browse subpage where we have added this new page for news. Here you will see we have this new step here, and we have a text and image coming up here. Coming back to the Power apps, we'll go to the model-driven app, which is automatically created, and in the model-driven app, you can always do a lot of customizations. So let us go to web pages and go to see if we have created this new page here or if an event has come up here. Let us go to the home page, and on the home page we have various settings, and you have this localised content here where you see the actual content in.
As you can see, we have the actual content here. So Microsoft Power as a portal extends Microsoft Data Warehousing to internal and external audiences such as communities, customers, partners, and employees. Power as a portal is not automatically proposed when a new database environment is created. We have to create a new Powers portal like we saw and we have to specify their name, default URL, language, and template. So there are various default templates available to use the portal from blank, but we also have other templates such as custom, community customer service, employee service partner, and supply chain management customer. So we can have only one powerless portal for each database environment. This is a screenshot where we create a new portal. Whenever we add an address, it should be unique, and we have components of web pages. We added a webpage of news with two columns, one for text and one for image. Thank you.
2.Expose Dataverse Table & Templates
In this lecture, we'll expose database tables on our portal and talk about portal templates. So let us look at our application, and we'll edit it so that we can show database entities on our portal. So we'll add a new page, and we'll call it Prospects. What we will do is expose prospects' entities on this page. So we have named it "prospects," and this is the passage. URL will add a list to it, and we'll name it "Prospect," which we'll select.
Now we have all the database entities here, and here is your prospect entity. So we'll have all the prospects here. You have options to create a non-record view details, an editor record, or delete a record. So let us go to the website and see if you are able to see our prospect. We have prospects in the URL, prospectshere, and we see these two prospects from our Power Apps database entity. So this is leading to the example-objective of exposing database data. Now, whenever we are creating a portal, we have various templates available to us. We use a blank portal from Blank, but you have other templates. If you use Community, you have access to features such as forums, ideas, blocks, and case management. If you use customer self-service, you have features such as knowledge-based search, the ability to submit cases, and participation in discussion forms.
If you use the employees' service, you have access to knowledge articles, and you can also submit cases. If you use Partner, then Partner can set themselves up and submit their information for registration. And if you have a customer portal, it provides you access to Dynamics 365 supply chain management. So there's another table. These are all the templates available, and these are all the features. So you have a portal base for all the templates, then you have knowledge management, case management, and forums for everybody. Then you have Azure AD authentication for employees and service ideas and blocks for the Community and Partner pipelines, project service automation integration, and field service integration for Partners. Now, project service automation and field service integration are part of the Dynamics 365 application. So we talked about showing up data hours, data on the portal, and various templates available to us when we create a new portal. Thank you.
Microsoft Power Platform PL-200 practice test questions and answers, training course, study guide are uploaded in ETE Files format by real users. Study and Pass PL-200 Microsoft Power Platform Functional Consultant certification exam dumps & practice test questions and answers are to help students.

exam-8