cert
cert-1
cert-2
Pass Cisco CCNP Enterprise Certification Exam in First Attempt Guaranteed!
Get 100% Latest Exam Questions, Accurate & Verified Answers to Pass the Actual Exam!
30 Days Free Updates, Instant Download!
cert-5
cert-6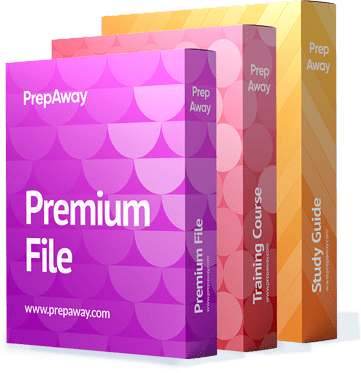 Premium File 664 Questions & Answers. Last update: Oct 07, 2022
Training Course 196 Lectures
Study Guide 636 Pages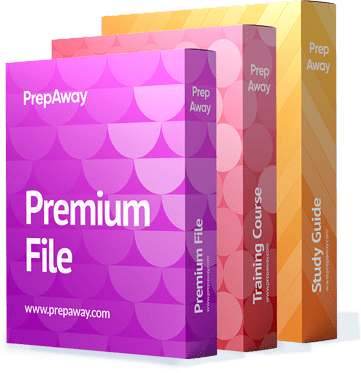 350-401 Premium Bundle
Premium File 664 Questions & Answers
Last update: Oct 07, 2022
Training Course 196 Lectures
Study Guide 636 Pages
Purchase Individually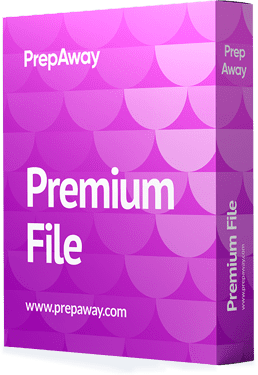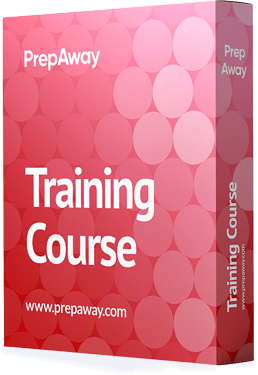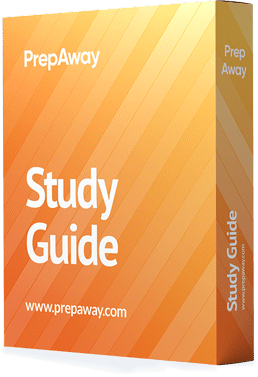 cert-15
cert-16
cert-20
350-401 Exam - Implementing Cisco Enterprise Network Core Technologies (ENCOR)
cert-27
Download Free 350-401 Exam Questions
cert-32
Cisco CCNP Enterprise Certification Practice Test Questions and Answers, Cisco CCNP Enterprise Certification Exam Dumps
All Cisco CCNP Enterprise certification exam dumps, study guide, training courses are prepared by industry experts. Cisco CCNP Enterprise certification practice test questions and answers, exam dumps, study guide and training courses help candidates to study and pass hassle-free!
CCNP Enterprise is your gateway to becoming a network enterprise professional. This superb accreditation puts you on a pedestal in the field. And if you want to position yourself for career advancement, it's recommended that you start acquiring the best training materials as soon as you decide to register for the exams.
Quick Discourse of the Certification Requirements
There are only two requisites to earn this professional-level certification. The first one is the core test, or ENCOR 350-401, which sweeps into the pressing information across enterprise infrastructure. Aside from serving as a qualifying exam for CCNP Enterprise, ENCOR is also a requirement for CCIE Enterprise Wireless and CCIE Enterprise Infrastructure. The second test depends on your preferred area of technology. This covers enterprise networks, routing, wireless networks, and SD-WAN solutions. The options are as follows: ENARSI 300-410, ENSDWI 300-415, ENSLD 300-420, ENWLSD 300-425, ENWLSI 300-430, and ENAUTO 300-435.
A Collection of the Most Beneficial CCNP Enterprise Materials
There are pretty a lot of resources around the internet but only a few are actually credible. Below are the most informative materials that can lead you to certification success.
Recommended training from Cisco

Each of the exams mentioned above has its corresponding course specifically created by Cisco. Let's begin with the core one. The ENCOR training furnishes candidates with the fundamental knowledge, particularly about enterprise networks, both wired and wireless. It also brings into play one's ability to integrate security features within a network and overlay network design via SD-WAN and SD-Access.

ENARSI, on the other hand, expands the fundamental enterprise technologies, underlining more on the advanced functionalities and vital routing features. ENSDWI trains applicants on how to administer SD-WAN solutions in a bigger setup, including migration of WAN to SD-WAN. Then, there's ENSLD that provides all the information you need about designing an enterprise network. If you're more inclined with creating wireless networks, proceed with ENWLSD and its related course that accentuates this particular process. Another exam that concentrates on wireless networks is ENWLSI, which comes with the course focused on securing and troubleshooting network infrastructure issues. Lastly, there's the ENAUI official training that teaches candidates the prominent features of automation and programmability within a Cisco Enterprise Campus and Wide Area Network.

Official Cert Guide for CCNP Enterprise Core and CCIE Enterprise Core

Authors: Brad Edgeworth, David Hucaby, Jason Gooley, Kevin Wallace, and Ramiro Garza Rios

One of the most educational books for 350-401 ENCOR is the Official Cert Guide. The material delivers the core contents of the exam through its detailed chapter discussions. It mainly revolves around the enterprise network architecture, along with virtualization, security, automation, and network assurance. To help you focus on the primary topics, the package comes with practice tests featuring realistic questions and significant references. You'll also get some tips straight from the experts.

CCNP Enterprise Certification Study Guide

Author: Ben Piper

Supplement your training with this top-rated study guide available at Amazon. This trusted material is solely focused on CCNP Enterprise, covering all the pivotal attributes of enterprise architecture. Each chapter highlights a specific technology that is in line with the exam objective. Furthermore, it incorporates all the fundamental concepts so it's easy for you to operate whatever network technology is thrown at you. Aside from enterprise architecture, there's also a thorough orientation of dual-stack, virtualization, automation, SD-WAN, and such. To wrap up your knowledge, there are pre-made flashcards, practice exams, and even a glossary of terms. All these will lead you toward your coveted certification.

Official Cert Guide for ENCOR 350-401 and Advanced Routing ENARSI 300-410

Authors: Brad Edgeworth, David Hucaby, Jason Gooley, Kevin Wallace, Raymond Lacoste, Ramiro Garza Rios

Are you planning to pursue a career in advanced routing technologies? This particular book is the best investment to smoothen out your professional journey. It's specifically designed for ENCOR 350-401 and ENARSI 300-410 exams to provide an all-inclusive coverage of the topics. Since this is a two-in-one package, the chapters are more extensive to embody all the requirements. This study resource is also up-to-date with the latest exam contents so you will be on course with the most pertinent technologies in the industry.

Official Cert Guide for CCNP Enterprise Design ENSLD 300-420

Authors: Anthony Bruno and Steve Jordan

Another option after completing ENCOR 350-401 is following it up with ENSLD 300-420. It's a test that pinpoints your skills in creating enterprise networks. The topics involved here cover primarily advanced functionalities associated with routing, addressing, and enterprise campus networks. Furthermore, it includes sections such as WAN, SDA, as well as security and network services. This guide can help to master all these themes. And just like any other self-study Cisco materials, it is equipped with systematized topic elaboration, together with study plans, review questions, and vital references.

Official Cert Guide for CCNP Enterprise Wireless Design ENWLSD 300-425 and Wireless Implementation ENWLSI 300-430

Author: Jerome Henry

Wireless networks are quite a fascinating area to dive into. And for those who are prepping for 300-425 or 300-430 should consider to acquire this book ahead of time. It encompasses all the major topics of each exam. At this point, you should know that 300-425 is more on the design phase of wireless networks, focusing on WLAN high availability, site surveys, mobility features, and the entire wired/wireless infrastructure. On the other hand, 300-430 accentuates more on FlexConnect, Multicast, client connectivity security, advance location services, and device hardening.

31 Days Before Your CCNP and CCIE Enterprise Core Exam

Author: Patrick Gargano

To prepare thoroughly for the big day, get support from this strategic guide from Cisco. This is a practical and highly-systematic material that follows a specific timeline in relation to the blueprint. For 31 days, you will use the book as one of your main references. Each day concentrates on a core topic and then caps it off with a practical summary. Key strategies are integrated into the chapters to ensure there are no knowledge gaps along the way. There's also a checklist that provides you with the things you ought to accomplish in a certain period. Plus, you are given a visual calendar to make your learning journey more manageable.
In Conclusion
With specialized paths, the CCNP Enterprise certification is a common choice for those willing to develop in the enterprise networking area. Due to this fact, numerous study materials are available for all its corresponding exams. Choose the most suitable ones and fast-track your career with extra skills and professional recognition.
CCNP Enterprise certification practice test questions and answers, training course, study guide are uploaded in ETE files format by real users. Study and pass Cisco CCNP Enterprise certification exam dumps & practice test questions and answers are the best available resource to help students pass at the first attempt.