cert
cert-1
cert-2
Pass CompTIA Network+ Certification Exam in First Attempt Guaranteed!
Get 100% Latest Exam Questions, Accurate & Verified Answers to Pass the Actual Exam!
30 Days Free Updates, Instant Download!
cert-5
cert-6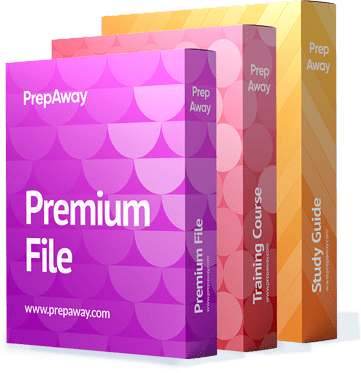 Premium File 230 Questions & Answers. Last update: Jun 26, 2022
Training Course 211 Lectures
Study Guide 1485 Pages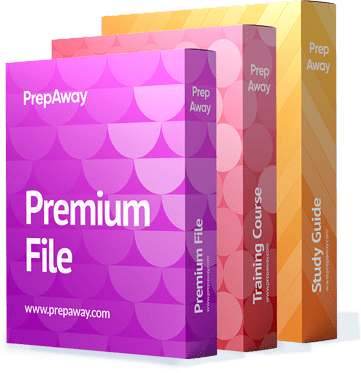 N10-008 Premium Bundle
Premium File 230 Questions & Answers
Last update: Jun 26, 2022
Training Course 211 Lectures
Study Guide 1485 Pages
Purchase Individually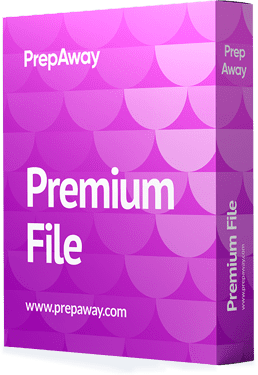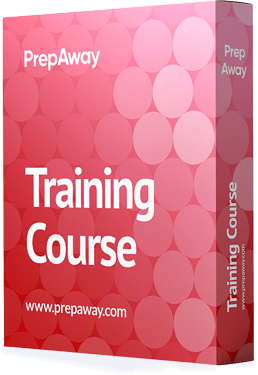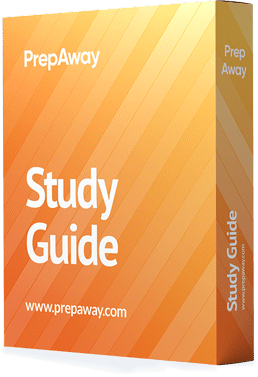 cert-15
cert-16
cert-20
N10-008 Exam - CompTIA Network+
cert-27
Download Free N10-008 Exam Questions
cert-32
CompTIA CompTIA Network+ Certification Practice Test Questions and Answers, CompTIA CompTIA Network+ Certification Exam Dumps
All CompTIA CompTIA Network+ certification exam dumps, study guide, training courses are prepared by industry experts. CompTIA CompTIA Network+ certification practice test questions and answers, exam dumps, study guide and training courses help candidates to study and pass hassle-free!
CompTIA Network+ is a vendor-neutral IT certification, one of the most trustworthy and recognized credentials in the world. It confirms both candidates' knowledge and skills to develop, configure, operate, and troubleshoot wireless or wired networks to make your company fruitful. Passing exam N10-007 leads you to be Network+ certified.
CompTIA Network+ Certification Overview
The CompTIA Network+ certification is intended for IT professionals involved in infrastructure configuring, managing, and troubleshooting. It will assist you in getting a dream job of a Network Administrator, Network Field Technician, Junior System Engineer, Computer Technician, Network Analyst, among many. To obtain this certification and to land the job you covet you need to pass only one exam - N10-007.
This reputable vendor recommends that the candidates should have passed the A+ certification and have at least 9 to 12 months of practical networking experience to enroll in this certification program.
About N10-007 Exam
This CompTIA exam is comprehensive and includes the following topics:
Network concepts. The successful candidates will be able to choose from a variety of networking concepts for further appropriate implementation.
Network security. Protect your wired and wireless networks from physical and common attacks.
Infrastructure. Decide on the cabling and technologies used.
Network operations. Manage the network, set the policies and ensure business continuity.
Network troubleshooting and tools. Use the right troubleshooting tools and methodology for the best performance of your networks.
Skills Tested in Network+ Exam
To know more details about the CompTIA N10-007 exam, it checks the applicants' skills in:
Implementing functional network design,
configuring and managing network devices,
segmenting network traffic and creating resilient networks,
working with network security, standards and protocols,
troubleshooting network problems,
supporting the creation of virtualized networks
As CompTIA caters to equip candidates with the most relevant skills, the exam has recently been updated to meet the current networking technologies requirements including the following:
Critical security concepts to helping networking professionals work with security practitioners
Cloud computing best practices & coverage of newer hardware and virtualization techniques
Concepts to give individuals the skills to keep the network resilient
N10-007 Exam Details
To pass this exam you will have to answer 90 performance-based, multiple-choice questions (single and multiple response), and drag and drops in an hour and a half and score at least 720 on a scale of 100-900.
The exam was first launched in March 2018, with the retirement estimated at 3 years on the average, and is available in English and German, while Spanish and Portuguese versions are still under development. Currently, the exam will cost you $338.
Preparation
CompTIA is there for you to offer ways to prepare for your Network+ certification exam. You may choose from a variety of options to make yourself 100% ready for the test you require. With each learning option you get quality material that covers all exam objectives to boost your performance during the test.
For independent preparation for your N10-007 exam, check the CompTIA Training solution. CertMaster Learn is an interactive self-paced platform where you will find instructional lessons packed with videos and performance-based questions to help you prepare for your certification exam and a great career in IT.
If you choose to prepare for Network+ with CertMaster you will get a 40-hour worth of interactive content covering all exam objectives divided into 16 lessons. The preparation course is self-paced and can be studied when and where you choose to according to your own schedule. The countdown is there to help you keep up with your plan. Your progress is measured by performance-based questions with immediate feedback. To ensure that you have mastered the skills and are fully prepared for your Network+ certification exam you will be offered 160 practice questions and a 90-question final prep test.
Books and Study guides
While preparing for the Network+ certification it's a good idea to explore books that make your experience both enjoyable and efficient.
1. CompTIA Network+ Certification All-in-One Exam guide by Mike Meyers is the best selling book on Amazon and is #1 in Computer Networks, #1 in Computer Networking (Books) and #1 in Cloud Computing (Books). It provides an in-depth study covering all objectives you will find in your N10-007 exam. It also offers helpful guidance on how to organize the prep process and come up with a schedule.
2. CompTIA Network+ Study Guide with Online Labs: N10-007 Exam 4th Edition by Todd Lammle (Author), Jon Buhagiar (Author) covers 100% of exam objectives and includes interactive learning environment. With this hands-on book you will get 100 electronic flashcards and 27 online Network+ Practice Lab Modules to boost your performance. The authors explain each topic in a logically structured way and provide real-world insights that one might face on the job.
Having studied the book, you will be ready to answer questions on
Network Architecture, Applications, and Devices
Routing Protocols, Cloud Technologies, and Implementations
Network Monitoring and Performance Tracking
WAN, LAN, and Switch Configuration
Vulnerability Identification and Threat Assessment
Security Controls and Basic Forensics
Wireless, Cable, Network, Security, and WAN Troubleshooting
Standards, Safety, Ports, and Protocols
3. CompTIA Network+ Practice Tests: Exam N10-007 1st Edition by Craig Zacker (Author) offers 1,200 practice questions that include 2 practice exams covering all CompTIA Network+ objectives. The book focuses on practical tests to prepare for the certification exam. As you answer the questions, you will find topics to review, get familiar with the types of questions asked, and boost your test-taking confidence. Use it together with CompTIA Network+ Study Guide, Exam N10-007, Fourth Edition, and CompTIA Network+ Deluxe Study Guide, Exam N10-007, Fourth Edition, and you're set for success. The coverage of 100% of all exam objectives in these practice tests means you'll be ready for anything from network theory to industry standards and practices.
Instructor-led courses
If you would rather study with an instructor CompTIA offers comprehensive instructor-led courses with the comfort and flexibility of an online environment. The course simulates traditional classroom learning and gets you fully prepared for the certification you desire. CompTIA means you have a highly qualified CompTIA instructor with the necessary certifications and real-life IT experience who choose the best practices for the best result. The learner is able to ask questions and get feedback, participate in discussions and it's all online with over 50% savings as compared to traditional classroom training! Check the CompTIA Online Instructor-Led Training to get live instructor-led test preparation for the CompTIA Network+ certification.
Conclusion
Attaining the Network+ certificate issued by CompTIA and getting a dream job is much easier than you think. It just takes getting ready with the most actual material, such as books from Amazon, and passing the N10-007 exam and you are all set as a certified professional.
To be a CompTIA Network+ certified specialist means to be always in high demand. Individuals with the Network+ certification can count on such job roles as network technician, network administrator, network installer. Moreover, according to the PayScale website, the mean salary for these professionals is about $67,010 per year.
CompTIA Network+ certification practice test questions and answers, training course, study guide are uploaded in ETE files format by real users. Study and pass CompTIA CompTIA Network+ certification exam dumps & practice test questions and answers are the best available resource to help students pass at the first attempt.