Microsoft Certified Solutions Expert (MCSE)
MCSE is a series of professional level credentials from Microsoft. Currently Microsoft offers 9 MCSE credentials for various roles.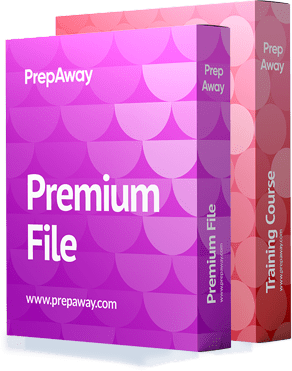 $66.66
MCSE: Business Intelligence
MCSE: Communication
MCSE: Data Platform
MCSE: Messaging
MCSE: Private Cloud
70-412 - Configuring Advanced Windows Server 2012 Services

| Exam | File | Votes | Size | Last comment |
| --- | --- | --- | --- | --- |
MCSE: Server Infrastructure
70-412 - Configuring Advanced Windows Server 2012 Services

| Exam | File | Votes | Size | Last comment |
| --- | --- | --- | --- | --- |
MCSE: SharePoint
MCSE Certification Facts
Microsoft Certified Solutions Expert (MCSE) is an expert-level certification administered by Microsoft. It validates the candidate's ability to build and manage cloud and other solutions in various technologies. MCSE includes five types of certifications:
MCSE: Business Applications. This certification proves the candidate's knowledge of Microsoft Dynamics 365 technologies. It opens up positions for Implementation Consultant, System Administrator, Dynamics 365 Developer, and Technical Support Engineer.
MCSE: Data Management and Analytics. This one validates the candidate's skills in SQL administration, building data solutions, and usage of business intelligence data. After getting the certificate, one qualifies for positions, such as Database Designer, Business Intelligence Analyst, and Database Analyst.
MCSE: Cloud Platform and Infrastructure. This certification helps the student to understand what is required to be able to run a modern data center that is highly efficient. Through this, a candidate becomes well-versed with systems management, cloud technologies, storage, virtualization, identity management, and networking. Upon passing the required exams, the candidate can role as Information Security Analyst, Cloud Administrator, Computer Support Specialist, and Cloud Architect.
MCSE: Mobility. This certificate verifies how well an individual can manage devices in an enterprise in accordance to bring-your-own-device (BYOD) environment. The candidate becomes eligible for positions such as Support Technician and BYOD Devices and Apps Management Technician.
MCSE: Productivity. This credential validates the candidate's skills of moving operations to Cloud in order to increase the productivity of the user, reduce data loss, and enhance data security. With this certification, one qualifies for a position as Network and Computer Systems Administration.

To qualify to take the exams, the students should have the MCSA certification and basic knowledge of computer, servers, networking protocols, networking concepts, relational databases and SharePoint, DNS and DHCP.

Most Microsoft exams contain 45-65 questions. The duration that each certification test takes varies depending on the exam. Most of them take up to 2.5 hours. Each associate-level exam costs $165. The passing score is 700/1000 points.

The MCSE certifications do not expire.