cert
DevNet Professional (Cisco Certified DevNet Professional) Dumps
cert-1
cert-2
Pass Cisco DevNet Professional Certification Exams in First Attempt Guaranteed!
Get 100% Latest Exam Questions, Accurate & Verified Answers to Pass the Actual Exam!
30 Days Free Updates, Instant Download!
cert-9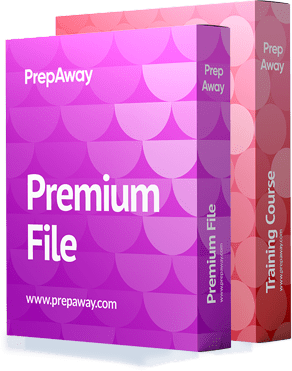 DevNet Professional Premium Bundle
300-735 Exam 1 product
300-835 Exam 1 product
Purchase Individually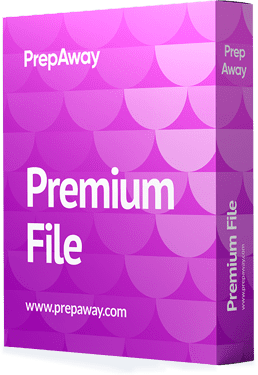 Purchase Individually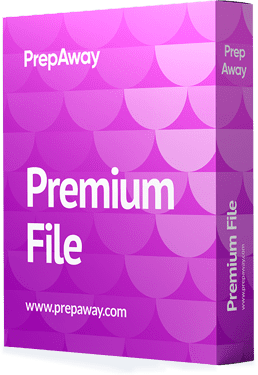 cert-15
cert-16
cert-20
300-735 Exam - Automating Cisco Security Solutions (SAUTO)
cert-21
cert-23
cert-24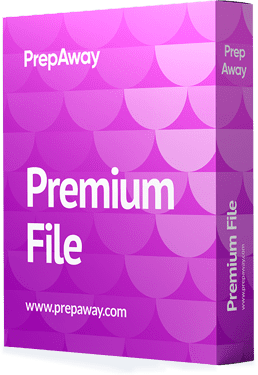 Premium File 58 Questions & Answers
Whats Included:
Latest Questions
100% Accurate Answers
Fast Exam Updates
cert-27
Download Free 300-735 Exam Questions
cert-20
300-835 Exam - Automating Cisco Collaboration Solutions (CLAUTO)
cert-21
cert-23
cert-24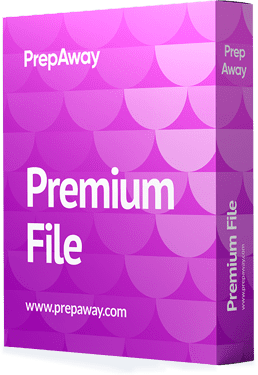 Premium File 60 Questions & Answers
Whats Included:
Latest Questions
100% Accurate Answers
Fast Exam Updates
cert-27
Download Free 300-835 Exam Questions
cert-32
Cisco DevNet Professional Certification Practice Test Questions and Answers, Cisco DevNet Professional Certification Exam Dumps
All Cisco DevNet Professional certification exam dumps, study guide, training courses are prepared by industry experts. Cisco DevNet Professional certification practice test questions and answers, exam dumps, study guide and training courses help candidates to study and pass hassle-free!
Becoming a Cisco DevNet Professional highlights your know-how in the aspect of developing and maintaining apps created on different Cisco platforms. This certification is the second phase of Cisco's DevNet path. The first one is DevNet Associate.
All about the Certification and Its Exam Requirements
Cisco DevNet Professional is intended for professionals with a minimum of 3 to 5 years' background in handling apps on a Cisco environment and working with Python programming. Surprisingly, there's no prerequisite certificate needed as long as you meet the prerequisite of work experience and have a thorough grasp of the topics. Some of the best candidates are senior-level network designers, software developers, network automation engineers, infrastructure architects, and test development engineers.
If you fit the description, you can go ahead with the required tests. Cisco DevNet Professional starts with its core exam (DEVCOR 350-901) that brings out your skills in designing and developing software. If you're fruitful with the first stage, you're off to the next phase, which is the concentration exam of your own choice. Some of the technical areas on offer are Cisco IoT and Cisco Webex, as well as automation for security, enterprise, data center, and service provider, and collaboration solutions.
Selection of Learning Materials for Cisco DevNet Professional
The best decision for candidates is to kick off with courses designed for a specific exam. Let's put into the spotlight the training material for DEVCOR 350-901 first.
DEVCOR 350-901 Training

This one supplies you with the right set of knowledge and skills in working with networking apps via different Cisco platforms. It journeys you through the key processes, from software designing to system integration to deployment automation. Moreover, the course delivers not just lectures but also labs to equip you with technical dexterity in managing APIs and such.

ENAUTO 300-435 Training

Now for the concentration exams, the first option is ENAUTO 300-435. Its official course equips you with key information about Cisco SD-WAN automation using Python or Ansible. It also highlights the Cisco IOS-XE software and Meraki managed infrastructure, together with GIT version control systems.

CLAUTO 300-835 Training

The second choice is CLAUTO 300-835. It concentrates on automation and API for Cisco Unity Connection, Finesse, Collaboration Endpoints, Webex Teams, and Webex Meetings. Once completed it, one will be able to efficiently implement automation solutions as well as design web services and streamline and configure them.

DCAUTO 300-635 Training

To fully prepare for DCAUTO 300-635, it's suggested that you take its training course to further understand how to control APIs in Cisco ACI powered data centers. The core skills polished here are demonstrating workflows, leveraging different API models, distinguishing model driver telemetry, and such.

SPAUTO 300-535 Training

Ensure success in your SPAUTO 300-535 test with the aid of its official course. It introduces you to the procedures in supporting automation solutions in Service Provider networks. It also tackles the ways on how to configure resources via Cisco XTC, NSO, ESC, and WAE.

SAUTO 300-735 Training

The main objective of the training material for SAUTO 300-735 is to supply you with deeper familiarity in utilizing automation to create a more secure and efficient network. With its detailed sections, you grasp the importance of APIs in streamlining cloud-based solutions and networks.

DEVOPS 300-910 Training

Through the exam's specific course, you mug up the right abilities in automating app deployment, improving cloud scalability, and enabling configurations. In addition, it gives the spotlight to vital features such as Docker and Kubernetes, so you become more flexible in designing advanced capabilities and app deployment.

DEVIOT 300-915 Training

To prepare for DEVIOT 300-915, don't miss the training course and start mastering IoT apps for network architecture and IoT edge compute. The lectures and hands-on exercises also shape your expertise in deploying Cisco IOx apps via Cisco Kinetic and Cisco Field Network Director.

DEVWBX 300-920 Training

Get ready for your upcoming DEVWBX 300-920 exam through this official resource. Due to its concise coverage of the main topics, it will be easy for you to master the features of Webex. Likewise, it prepares you for Cisco enterprise solutions that are needed for online meetings, web conferencing, cloud calling, and webinars.

Cisco DevNet Sandbox: Collaboration Labs LiveLessons

Author: Kevin Wallace

If you opt for 300-835 CLAUTO as your concentration exam, this 2-hour video course should also be on your radar. The video lessons provide you with access to a variety of lab topologies and live tools via a virtual private network connection. So, if you want to virtually perform on collaboration equipment, this is a great tool that opens up a lot of hands-on tasks for you to try to solve. The series of practical exercises are more than enough to furnish you with technical experience in working with CUCM tools and servers.

For a better grip of the course, it's important to familiarize yourself with the modules covered in the video training. It commences with the process of how to gain entry to the Cisco DevNet Sandbox. Right after, you will execute a sample configuration on a CUCM server. If all goes well, you will register a collaboration endpoint, and then add some features such as users, phones, gateways, and trunks. Another germane task you need to take into account is designing a route plan via CUCM. Because of this, it's very important that you know the depths of CUCM.

Network Programmability and Automation

Authors: Jason Edelman, Matt Oswalt, and Scott S. Lowe

Since Python programming is a key aspect of the certification, having this book as your guide makes wonders for your test preparation. You can use it as a supplement since it contains information about the essential range of technologies, tools, and protocols in network automation and programming. By becoming well-versed with the basics, you can simplify technical tasks such as configuring topologies, managing services, and ensuring connectivity. One of the best features of the book is that it's not limited to Python. Instead, it covers a number of programming languages, data formats, and open source automation tools.

Mastering Python Networking

Author: Eric Chou

This is another top-notch book to expand your comprehension of Python networking. The material helps you become knowledgeable in dealing with more complex tasks using Python. It digs into the key Python libraries so you can smoothly interact with different network functionalities. Likewise, it addresses the substantial topics associated with the Cisco DevNet Professional certification, including the construction of APIs and API-enabled network devices.
In Conclusion
A broad variety of study materials makes it a lot easier to become Cisco DevNet Professional certified. Still, you need to go through them with dedication and gain hands-on skills in each required area. Regardless of the concentration exam and specialization you choose, this certificate will bring you numerous career benefits.
DevNet Professional certification practice test questions and answers, training course, study guide are uploaded in ETE files format by real users. Study and pass Cisco DevNet Professional certification exam dumps & practice test questions and answers are the best available resource to help students pass at the first attempt.