cert
CCNP Collaboration (Cisco Certified Network Professional Collaboration) Dumps
cert-1
cert-2
Pass Cisco CCNP Collaboration Certification Exam in First Attempt Guaranteed!
Get 100% Latest Exam Questions, Accurate & Verified Answers to Pass the Actual Exam!
30 Days Free Updates, Instant Download!
cert-5
cert-6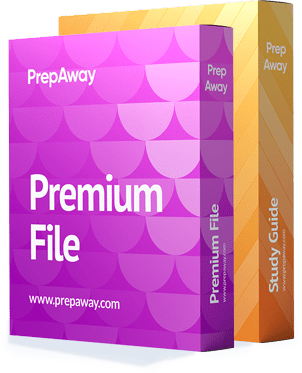 Premium File 337 Questions & Answers. Last update: Sep 19, 2022
Study Guide 1435 Pages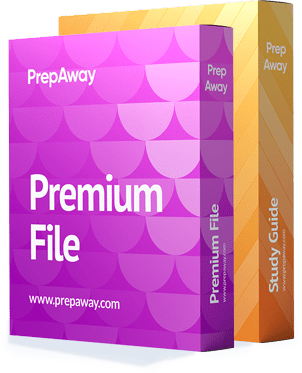 350-801 Premium Bundle
Premium File 337 Questions & Answers
Last update: Sep 19, 2022
Study Guide 1435 Pages
Purchase Individually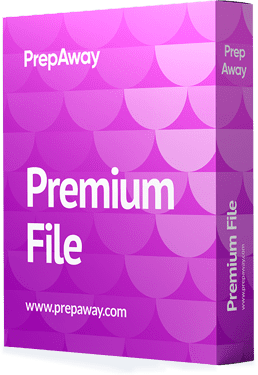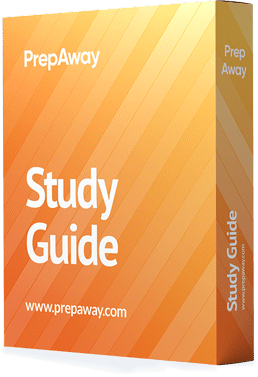 cert-15
cert-16
cert-20
350-801 Exam - Implementing Cisco Collaboration Core Technologies (CLCOR)
cert-27
Download Free 350-801 Exam Questions
cert-32
Cisco CCNP Collaboration Certification Practice Test Questions and Answers, Cisco CCNP Collaboration Certification Exam Dumps
All Cisco CCNP Collaboration certification exam dumps, study guide, training courses are prepared by industry experts. Cisco CCNP Collaboration certification practice test questions and answers, exam dumps, study guide and training courses help candidates to study and pass hassle-free!
CCNP Collaboration is the ultimate certification given to professionals who are proficient in vital collaboration technologies. It indicates that you have the right set of skills to enable businesses to connect to people, machines, apps, and devices. With such competencies, you can make use of automation to scale key network infrastructure.
CCNP Collaboration Certification Path
This Cisco certification encompasses two stages ― the core exam and a concentration exam of your liking. The first one, or 350-801 CLCOR, wades into the fundamental concepts and collaboration. Accomplishing it also qualifies you to apply for the CCIE Collaboration certificate.
The second requirement further develops skills in this field by giving you the luxury to choose a preferred area of study and its corresponding test. The options include 300-810 CLICA, 300-815 CLACCM, 300-820 CLCEI, 300-825 CLCNF, and 300-835 CLAUTO.
If you have decided to take the CCNP Collaboration track, below is the list of resources that can support your journey.
Official Training Courses for the Core and Concentration Tests
Cisco has a specific material for each exam that comes with systematized topics for more organized learning. Let's start with 350-801 CLCOR training. By completing it, you will elevate your knowledge of Cisco Unified Communications Manager and Lightweight Directory Access Protocol. You will also become more competent in working with user authentication and user synchronization as well as prove technical capacity in implementing, integrating, and troubleshooting all Cisco Unified Communications Manager related features, along with collaboration endpoints.
For the concentration exams, there are also official courses to follow:
The CLICA training unlocks your understanding of handling attributes associated with Cisco Unified IM and Presence, Cisco Unity Express, Cisco Unity Connection, and Single Sign-On.
For the CLACCM course, you get relevant insights about Cisco Unified Communications Manager and all the advanced services involved with mobility and call control.
Moving forward, the CLCEI training keeps you on track with the structural features of the Cisco Expressway, including B2B calls, remote access, authentication tools, and collaborative technology.
Lastly, there's the CLAUI course that imparts knowledge of administering the automated and programmable solution of Cisco Collaboration for a variety of purposes such as video, voice, conferencing, and collaboration.
As of this writing, there's still no official training resource for 300-825 CLCNF. However, you can make use of the exam blueprint and sample questions when studying for this test.
Books from Cisco Press
Official Cert Guide for CCNP and CCIE Collaboration Core CLCOR 350-801
Author: Jason Ball
The book covers collaboration technologies, starting with the concepts, protocols, codecs, design, and endpoints. It further takes on how well you comprehend the entirety of the Cisco IOS XE Gateway, together with different media resources, applications, call control, and QoS. All these imperative subjects are listed and explained in a very concise manner for easier grasp and retention. More than that, the official guide comes with key topic tables, practice materials, interactive flashcards, and some test-taking suggestions to improve your study efficiency. This one is available in both hardcover and eBook format.
Official Guide and Practice Test for CCNP and CCIE Collaboration Core CLCOR 350-801 (Premium Edition)
Authors: Jason Ball
This is the latest self-study product for 350-801 exam. In comparison to the first one, this is a digital-only material that is accessible via phones, tablets, and PC. Moreover, it is available in different formats such as EPUB, PDF, and Kindle/Mobi. Included in the package are detailed chapters of each main topic and 4 itemized sample exams to measure your mastery. Since this is a premium edition, you'd get more interesting features, particularly for the practice test. All of these mimic the real exam ― from the style to the time duration ― to give you a feel of the whole assessment process beforehand. Plus, each question contains direct references to better understand the concepts. It also tracks your performance by giving module-by-module feedback so you can focus on sections that need improvement.
Official Guide Premium Edition and Practice Test for CCNP Collaboration Call Control and Mobility CLACCM 300-815
Author: Kyzer Davis, Patrick Kinane, Paul Giralt, and Gonzalo Salgueiro
If you're pursuing 300-815 CLACCM exam, don't miss this book as it will guide you to success. Each of the chapters breaks through the important topics of collaboration mobility and call control functions. These include various media and signaling protocols as well as CME and SRST gateway tools. There's also extensive coverage of Cisco Unified Border Element (CUBE) and Cisco Unified Communications Manager (CUCM). After mastering all this, you'll have to check how well you understand the subject matter. There are 4 technical practice tests that streamline the vital areas of the exam to further boost your confidence.
Note that premium edition only comes in a digital copy. If you prefer a physical book, you can avail of the same official guide but it's provided in the standard version with a practice test. Technically, the two have the same exam coverage because these are created by the same authors. However, the materials mainly differ with the sample test format.
Implementing Cisco IP Telephony and Video (Foundation Learning Guide Part 1)
Author: Berni Gardiner, Akhil Behl, and Joshua Samuel Finke
This is a great supplement to cultivate your abilities in creating and upholding the Cisco Collaboration solutions needed by the businesses. It walks you through the CUCM environment so you can deploy endpoints and set up users with ease. There's also a discussion about IP Phone foundation that will help you understand how to create one for advanced functionalities. Likewise, it gives emphasis on digit manipulation, videoconferencing, preferential call handling, key call routing, and external connections.
Implementing Cisco IP Telephony and Video (Foundation Learning Guide Part 2)
Author: Akhil Behl and William Alexander Hannah
Once you've accomplished the first part of the foundation material, make sure to wrap it up with the second book. It can help you gain radical skills in working in multisite environments for collaboration solutions. Some of the principal contents elaborated here are URI, CAC, AAR, VCS, PSTN, GDPR, SAD, and CCD.
Conclusion
Regardless of the specialization you choose when passing CCNP Collaboration exams, this certification will bring visible benefits to your career. Apart from enhanced skillset and more chances for promotions and salary raise, it also ensures you are ready to pursue CCIE Collaboration as well. Try the above-mentioned study resources, grasp each and every concept, and pass the tests in one go.
CCNP Collaboration certification practice test questions and answers, training course, study guide are uploaded in ETE files format by real users. Study and pass Cisco CCNP Collaboration certification exam dumps & practice test questions and answers are the best available resource to help students pass at the first attempt.