GED Practice Test
Exam: GED (General Education Development)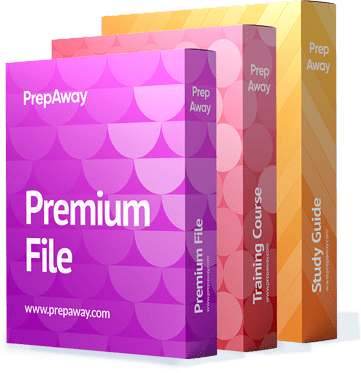 $39.99
100% Free GED Sample Exam Questions & GED Prep Courses Pass Your GED Exam Fast With Prep Courses From PrepAway. All GED Practice Exam Questions Are Covered. Real GED Test Sample Questions are uploaded by Real Users which provide GED Practice Test just like the real exam. All GED Practice Questions and Test Prep sample courses help candidates to study and pass the GED Exam hassle-free!
GED Test Exam - General Educational Development Test: Social Studies, Language Arts - Writing, Science, Language Arts - Reading, Mathematics
GED Certification Facts
GED Test is an examination of high school equivalency. Applicants who aced the test demonstrate the effective learning of high-school academic program. GED tests are required for university and colleges admission, as well as for getting the job with such requirements. The examination covers 4 areas: reading and writing, mathematics, science, and humanities (social science such as geography, history, law etc.).
The minimum test score is 100 points, the maximum is 200, an average score is around 140 points per exam. Many universities set the minimum score for students who strive to enroll. One or several not passed exams could be retaken within some waiting period. Examination is conducted in official GED Testing centers through Pearson VUE system in US and around the world. Test questions forms are quite variable: multi-choice, dropdown, short answer, fill the blank and detailed answer. Test costs vary by state, the standard fee is $120 for all 4 sections, $30 per one exam. There are different test forms for applicants with disabilities.