SBAC Practice Test
Exam: SBAC (Smarter Balanced Assessment Consortium)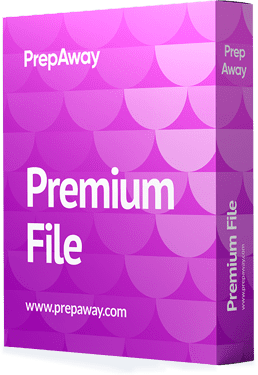 100% Free SBAC Sample Exam Questions & SBAC Prep Courses Pass Your SBAC Exam Fast With Prep Courses From PrepAway. All SBAC Practice Exam Questions Are Covered. Real SBAC Test Sample Questions are uploaded by Real Users which provide SBAC Practice Test just like the real exam. All SBAC Practice Questions and Test Prep sample courses help candidates to study and pass the SBAC Exam hassle-free!
SBAC Exam - Smarter Balanced Assessment Consortium
SBAC Certification Facts
The SBAC (Smarter Balanced Assessment Consortium) is a body that offers the Smarter Balance Assessment System for evaluating the learning processes of students. The system offers the students as well as their parents a precise and actionable feedback on how the individuals are progressing in the academics.
The assessment is computer based and is in alignment with the Common Core State Standards (CCSS) in Mathematics and English Language/Literacy Arts for the students in grade 3 to 8 and 11.
The students will be given a customized test through a computer adaptive format which measures the candidates' ability to answer specific questions. The exam starts with easy questions and as the student gets the correct answers, the question gets harder. No question can be skipped as it is based on the previous response of the student.
The SBAC test offers teachers, parents, and students a clear indication on how one is progressing and whether he/she is on track and ready for graduate high school, college, and workplace.