CCE-CCC Practice Test
Exam: CCE-CCC (Certified Cost Consultant /Certified Cost Engineer)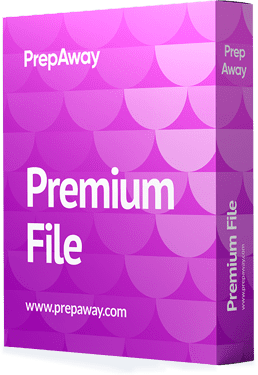 100% Free CCE-CCC Sample Exam Questions & CCE-CCC Prep Courses Pass Your CCE-CCC Exam Fast With Prep Courses From PrepAway. All CCE-CCC Practice Exam Questions Are Covered. Real CCE-CCC Test Sample Questions are uploaded by Real Users which provide CCE-CCC Practice Test just like the real exam. All CCE-CCC Practice Questions and Test Prep sample courses help candidates to study and pass the CCE-CCC Exam hassle-free!
CCE-CCC Exam - Certified Cost Consultant / Cost Engineer (AACE International)
Download Free CCE-CCC Exam Questions
CCE-CCC Certification Facts
This AACE's test was established to assess skills and knowledge of candidates in the cost analysis, control and prognostication. The CCC/CCE certificate guarantees that specialist can effectively manage company costs and predict the risks.
To pass this exam you have to be experienced in this specialization, which means you have to have a practice and an education in any of the mathematics, business, computer science, economics, architecture or engineering activities. This exam consists of 4 parts (each of them lasts for 1 hour and 45 mins):
- 50 questions with multiple choices to reveal your knowledge and skills.
- Evaluating knowledge of cost estimating and control.
- Assessing knowledge of project management.
- Evaluating knowledge of economic analysis.

The obtained certificate represents you as qualified specialist with ability to study projects, manage costs, plan business, calculate budget and estimate risks proved by multi-year practice and deep knowledge in selected areas of expertise.