exam
exam-1
examvideo
70-741: MCSA Networking with Windows Server 2016 Certification Video Training Course
Best seller!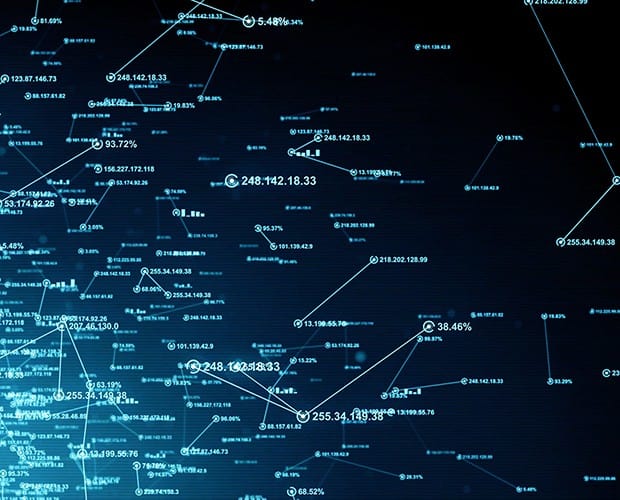 70-741: MCSA Networking with Windows Server 2016 Certification Video Training Course
The complete solution to prepare for for your exam with 70-741: MCSA Networking with Windows Server 2016 certification video training course. The 70-741: MCSA Networking with Windows Server 2016 certification video training course contains a complete set of videos that will provide you with thorough knowledge to understand the key concepts. Top notch prep including Microsoft MCSA 70-741 exam dumps, study guide & practice test questions and answers.
70-741: MCSA Networking with Windows Server 2016 Certification Video Training Course Exam Curriculum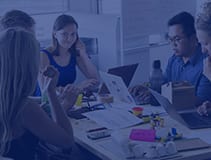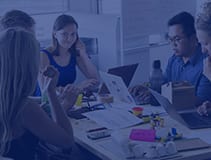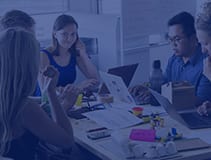 Learning IPv4 and IPv6
02:26

09:23

09:18

04:54

08:14
Learning DHCP
04:30

07:05

02:17

04:01

03:13
examvideo-11
About 70-741: MCSA Networking with Windows Server 2016 Certification Video Training Course
70-741: MCSA Networking with Windows Server 2016 certification video training course by prepaway along with practice test questions and answers, study guide and exam dumps provides the ultimate training package to help you pass.
The Microsoft 70-741 exam measures the skills regarding networking with Windows Server 2016. The training course is dedicated to this matter. It comes with a practical and comprehensive material. The tutorial comprises detailed training made in a professional way for handling the administrative tasks related to Microsoft Server 2016.
Course requirements
The candidates should have some technical knowledge and working experience in order to attend this training. The individuals can apply for the course if they have worked with Windows Server 2008 or 2012. They should be familiar with Open Systems Interconnection model, networking architectures and topologies (LANs, WANs), and Hyper-V. Besides, the students should understand routers, cabling, switches, and hubs. The individuals opting for this course should be active in working on devices that include IPads, mobile phones, Macs, PCs, Android Tablets, and etc.
The course is designed to prepare you for:
Required knowledge regarding network
Configuring and using IPv4 and IPv6
Deploying of DHCP and enabling the same with high availability
Managing the IP services along with IP address
Configuring and installing DNS
Pass the Microsoft 70-741 exam
This is a worldly recognized course that helps in adapting the concepts and developing skills in deploying and supporting Windows Server 2016 in different companies.
Course topics
Planning and implementation of IPv4 and IPv6
Installation and configuration of DNS
Implementation and management of IP address management
Installation and configuration of DHCP
Implementation of remote access
Installation and configuration of branch office networking
Implementation of advanced networking features
Securing of network infrastructure
Exam details
The exam comes with around 40-60 questions.
The test needs to be completed in 120 minutes.
The question format can include multiple-choice questions with multiple or single answers.
The exam can be taken in the following languages: Spanish, Traditional and Simplified Chinese, English, Japanese, Portuguese, French, and German.
The certification test is connected with the obtaining of the MCSA certificate.
Exam concepts
Creation and configuration of DNS Zones
Installation and configuration of IPAM
Implementation of Network Policy Server, VPN, NAT, etc.
Implementation of advanced network infrastructure
Determining the scenarios
Determining the requirements for implementing SDN
Who can take this course?
This course is basically intended for the individuals who want to enhance their career in the field of IT. These professionals are required to have some knowledge of networking and to be interested in Windows Server 2016 technologies. Thus, the target audience is as follows:
Web developers
Infrastructure or system administrators who are seeking advanced knowledge about Windows Server 2016
Network administrators who want to increase their abilities
Anyone seeking to learn more about Windows Server 2016
Anyone looking for a job in IT field
Conclusion
This course offered by Microsoft is a well-balanced program that allows to get the enhancement in the field of IT. In addition, it comes with required flexibility. There are a number of practice papers and quizzes that will help in getting a complete idea of the course material, which is required to be adopted by the students. The course also aids in Social learning and Networking to a great extent. It is among the cost-effective tutorials that will surely bring you success.
The career path related to the certification:
Analyst
Infrastructure Engineer
Support Engineer
IT Support
Support Analyst
IT Analyst
Systems Engineer
2nd Line Engineer
3rd Line Support Engineer
3rd Line Engineer
2nd Line Support
Support Analyst
IT Engineer
Applications Support
Server Engineer
System Administrator
The professionals have an income of around $40,000 initially.
Prepaway's 70-741: MCSA Networking with Windows Server 2016 video training course for passing certification exams is the only solution which you need.
examvideo-13
Only
Registered Members
Can View Online Video Courses
Please fill out your email address below in order to view Online Courses.
Registration is Free and Easy, You Simply need to provide an email address.
Trusted By 1.2M IT Certification Candidates Every Month
Hundreds Hours of Videos
Instant download After Registration
A confirmation link will be sent to this email address to verify your login.
Log into
your Prepaway Account
Please Log In to view Online Course
Registration is free and easy - just provide your E-mail address.
Click Here to Register