exam
exam-1
examvideo
77-886: SharePoint 2010 Certification Video Training Course
Best seller!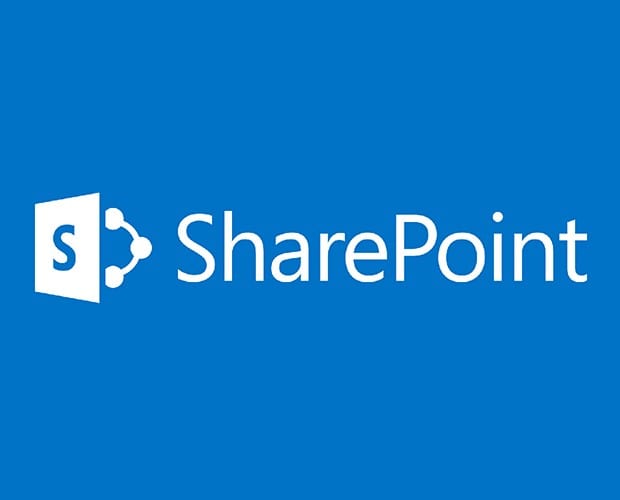 77-886: SharePoint 2010 Certification Video Training Course
The complete solution to prepare for for your exam with 77-886: SharePoint 2010 certification video training course. The 77-886: SharePoint 2010 certification video training course contains a complete set of videos that will provide you with thorough knowledge to understand the key concepts. Top notch prep including Microsoft SharePoint 77-886 exam dumps, study guide & practice test questions and answers.
77-886: SharePoint 2010 Certification Video Training Course Exam Curriculum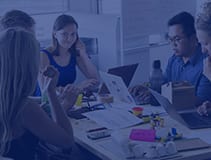 1
Getting Started with SharePoint and Working with Lists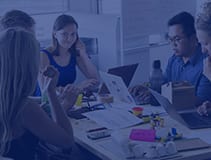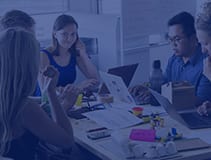 3
Working with Communication and Collaboration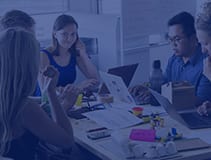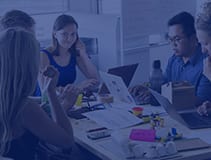 5
Working with the Calendar
Getting Started with SharePoint and Working with Lists
1. Getting Started

04:36

2. Define & Access Lists

01:33

3. Add a New List Item

01:49

4. Viewing & Editing Items

01:42

5. Use Datasheet view

02:10

6. Sorting Items

01:40

7. Filtering Items

01:37

8. Deleting Items

01:58

9. Connect a List to Outlook

02:29

10. Connect a List to Access

03:23

11. Export a List to Excel

01:49

12. Create a List

02:36

13. Custom List from Excel

03:03

14. Use Built-in Views

01:56

15. Create a Personal List View

03:50
Working with Libraries
1. Define & Access Libraries

02:37

2. Creating New Library Items

02:43

3. Connect to Office

02:25

4. Uploading Library Items

03:03

5. Viewing & Opening Library Items

02:22

6. Sorting Library Items

01:45

7. Filtering Library Items

01:30

8. Use Built-in Library Views

02:20

9. Creating Folders

01:21

10. Deleting Library Items

01:35

11. Download a Copy

01:19

12. Email a link

00:54

13. View & Edit Properties

01:55

14. Using Metadata Fields

02:34

15. Check In/Check Out

04:10

16. Version History

02:21

17. Content Approval

02:07

18. Create Additional Libraries

02:31
Working with Communication and Collaboration
1. Meeting Workspaces

03:35

2. Document Workspaces

02:14

3. Wikis

04:24

4. Discussion Boards

02:32

5. Blogs

04:13

6. Recycle Bin

02:10

7. RSS Feeds

03:27

8. Alerts

05:18

9. My Settings

02:08
Working with Search
1. Simple Search

02:02

2. Search Criteria

02:02

3. Refinements

01:15

4. Advanced Search

01:44

5. Search SharePoint from your Desktop

01:18
Working with the Calendar
1. Calendar Views

02:10

2. Add Items to a Calendar

02:53

3. Calendar Integration with Outlook

02:34
examvideo-11
About 77-886: SharePoint 2010 Certification Video Training Course
77-886: SharePoint 2010 certification video training course by prepaway along with practice test questions and answers, study guide and exam dumps provides the ultimate training package to help you pass.
SharePoint enables you to work together among divisions and groups. You can make, utilize, and alter the content in a group site. SharePoint rearranges business forms by enabling representatives to alarm colleagues of undertakings' status, transfer record libraries, and make group destinations across the board local area. The course comes with a single requirement of access to SharePoint 2010. 
Description
This Microsoft course expects that you already know about PCs and have some experience utilizing Windows 7. In the middle of this course, you'll figure out how to explore, make, and contribute substantially to a Team Web webpage, set authorizations, and comprehend records and libraries. It additionally exhibits the reconciliation of SharePoint with Microsoft Office 2010.
This SharePoint course is a web-based instructional class, which is perfect for the fledglings who need to learn about SharePoint. Besides, the propelled candidates who need to increase the skills can find this training tool useful. Your group will be astonished by the fact that it is so natural to impart, track errand and issues, post records and pictures, and fundamentally deal with an undertaking across the board put. 
Requirements
Using Microsoft Word, Excel, PowerPoint, Access, and Visio 2010 at a halfway or progressed level
Working together with different clients on their group for a long period of time
Using apparatuses capably on intranets or the Internet
Advancing the workplace for productivity
The course will help you learn the following 
Creating and formatting content 
Managing SharePoint sites 
Participating in the user communities 
Configuration and consumption of the site search results 
Integration of SharePoint 2010 services 
Creating, editing, and using the content in the site team 
Uploading library documents 
Dealing with team members who are alert to the status of the project 
Creating team sites in a single central location 
Performing collection over site administration tasks for building more strong sites
Exam details
The paper consists of 40-60 multiple-choice and multiple-answer questions.
It takes 2 hours to pass this exam.
The passing score of the test is 700 points. 
The paper can be taken in English.
The exam comprises five topic areas with questions dedicated to different skills, including creating content, managing SharePoint sites, participating in user communities, and much more.
Target audience
This course is meant for the individuals who give structure to data, stretch out-of-the-case site highlights, take care of business issues through composite applications, and encourage joint effort with other site clients. They play out all site client errands. They also advance Web Part pages for group use by including and arranging Web Parts from the Web Part exhibition and tweak dashboards to focus on the data introduced. The students are focused on adjusting SharePoint locales to their groups' needs and on enhancing efficiency.
Conclusion
There is a lot of necessities for SharePoint experts in the territory of the Information Technology industry over the world, particularly in the USA. SharePoint gives numerous highlights making it the most sought-after innovation in the greater part of the utilities. The way towards turning into certified SharePoint specialist may include a ton of time and a considerable learning. However, towards the finish of the diligent work, you will achieve incredible results. Take the course to enhance your chances.
Career path:
SharePoint Administrators
SharePoint Power Users
Stack Talent SharePoint Administrators 
SharePoint Architects 
SharePoint Business Analysts 
SharePoint Consultants 
SharePoint Engineers 
Cipher Staff SharePoint Administrators
SharePoint Project or Program Managers 
SharePoint Developers 
SharePoint Full Stack Developers 
SharePoint Specialists
The MOS certificate holder is capable to earn a salary from around $100,000 to $150,000 per annum. 
Prepaway's 77-886: SharePoint 2010 video training course for passing certification exams is the only solution which you need.
examvideo-12
Pass Microsoft SharePoint 77-886 Exam in First Attempt Guaranteed!
Get 100% Latest Exam Questions, Accurate & Verified Answers As Seen in the Actual Exam!
30 Days Free Updates, Instant Download!
block-premium
block-premium-1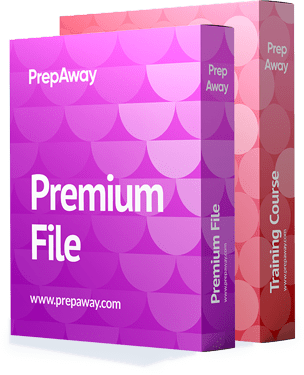 Premium File 18 Questions & Answers. Last update: Sep 25, 2023
Training Course 50 Lectures
examvideo-13
Only
Registered Members
Can View Online Video Courses
Please fill out your email address below in order to view Online Courses.
Registration is Free and Easy, You Simply need to provide an email address.
Trusted By 1.2M IT Certification Candidates Every Month
Hundreds Hours of Videos
Instant download After Registration
A confirmation link will be sent to this email address to verify your login.
Log into
your Prepaway Account
Please Log In to view Online Course
Registration is free and easy - just provide your E-mail address.
Click Here to Register