exam
exam-1
examvideo
70-533: Implementing Microsoft Azure Infrastructure Solutions Certification Video Training Course
Best seller!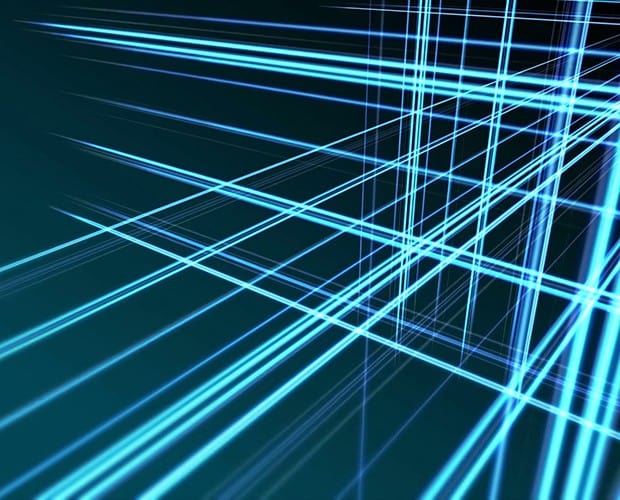 70-533: Implementing Microsoft Azure Infrastructure Solutions Certification Video Training Course
The complete solution to prepare for for your exam with 70-533: Implementing Microsoft Azure Infrastructure Solutions certification video training course. The 70-533: Implementing Microsoft Azure Infrastructure Solutions certification video training course contains a complete set of videos that will provide you with thorough knowledge to understand the key concepts. Top notch prep including Microsoft MCSA 70-533 exam dumps, study guide & practice test questions and answers.
70-533: Implementing Microsoft Azure Infrastructure Solutions Certification Video Training Course Exam Curriculum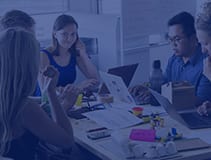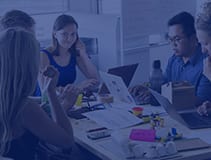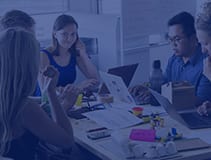 examvideo-11
About 70-533: Implementing Microsoft Azure Infrastructure Solutions Certification Video Training Course
70-533: Implementing Microsoft Azure Infrastructure Solutions certification video training course by prepaway along with practice test questions and answers, study guide and exam dumps provides the ultimate training package to help you pass.
Are you passionate about infrastructure solutions in Information Technology? The Microsoft course dedicated to this is popular and considered to be an ideal one for this sphere. The tutorial gives you an opportunity to enhance your implementing skills on the global platform.
Description
This is a certified training course dedicated to implementing Microsoft Azure infrastructure solutions. It can help the seeker in demonstrating his or her skills and mastery in terms of the subject. The course also helps with a number of practical applications and demos that provide detailed learning about the Windows Server workloads regarding Azure. It also allows to explore on the grounds of IaaS architecture. At the end of the training, the student will surely know the process of implementation of an enterprise application that is based on the Azure platform.
Prime requirements of the course
The passion of learning about Microsoft
Capability of working with .NET, Python, Ruby, or PHP
Understanding of TCP/IP, DNS, and VPNs (virtual private networks)
Knowledge of the concepts of Active Directory
Understanding of PowerShell, networking, website creation, and etc.
The training course helps you with:
The process of implementation of solutions on the platform of Microsoft Azure
Being advanced with the latest updates related to the platform that keeps on changing
Understanding important concepts regarding Azure that come with advanced usage
Passing the Microsoft 70-533 test at the first attempt
Becoming a certified professional
Course objectives
Implementation of web apps and websites
Implementation of networks, virtual machine workloads, disks, images, storage, etc.
Configuration, management, deployment, and monitoring of Cloud services
Implementation of Azure files, blobs, recovery services, and SQL databases
Implementation of the Active Directory of Azure and the integrated apps
This professional course is a great platform for the IT professionals who come with the capabilities of understanding the features of Azure.
Exam details
It is worth mentioning that two new tests are going to replace the Microsoft 70-533 exam. This exam is retiring on December 31, 2018.
The exam basically covers the prime and basic areas of Azure Infrastructure Solutions that include:
Azure App Service
Azure Resource Manager Virtual Machines
Storage
Active Directory
Virtual Networks
ARM Templates
The exam comes with 40-60 questions that are to be answered in approximately 120 minutes. The format of the test involves multiple-choice and multiple-answer questions. The exam can be taken in the following languages: Traditional and Simplified Chinese, English, German, Spanish, Japanese, French, Portuguese, Russian.
Exam syllabus
Overview of Cloud technology
Management of Azure portal
Management of Azure along with Windows PowerShell
Management services of Azure
Implementation and management of virtual networks from Azure
Configuration of virtual network with Azure and connectivity for the same
Introduction to classic networking with Azure
Planning, deploying, authoring of resource manager regarding virtual machines
Managing and monitoring of Azure virtual machines
Configuration of virtual machine disks
Implementation of services provided by Azure apps
Implementing, planning of storage, recovery, and backup
Implementation of delivery networks regarding Azure content
Planning of SQL databases with Azure
Implementing of SQL databases with Azure
Monitoring and managing of SQL databases with business continuity
Implementation of PaaS services by Cloud
Maintenance and management of cloud services
Creation, management, and overview of Azure AD tenants
Configuration of resources and applications with Azure AD
Management of Active Directory regarding hybrid environment
Implementation of management and automation based on Azure Automation
Target audience
IT professionals who know and work with applications, AD DS, and virtualization technologies
People interested in passing the Microsoft 70-533 certification exam
Professionals willing to develop the skills regarding services for implementation of Cloud
Conclusion
This Microsoft course is important for developing professional skills that help in boosting the career. Job opportunities that will be waiting for your after passing the exam include:
.NET Developers
Enterprise Architects
Solution Architects
Team Leads
DevOps Engineers
QA Engineers
Application Engineers
Identity Engineers
Security Administrators
Storage Administrators
Server Engineers
Network Engineers
Virtualization Engineers
The certificate holder is sure to earn a minimum of $136,750 on annual basis.
Prepaway's 70-533: Implementing Microsoft Azure Infrastructure Solutions video training course for passing certification exams is the only solution which you need.
examvideo-13
Only
Registered Members
Can View Online Video Courses
Please fill out your email address below in order to view Online Courses.
Registration is Free and Easy, You Simply need to provide an email address.
Trusted By 1.2M IT Certification Candidates Every Month
Hundreds Hours of Videos
Instant download After Registration
A confirmation link will be sent to this email address to verify your login.
Log into
your Prepaway Account
Please Log In to view Online Course
Registration is free and easy - just provide your E-mail address.
Click Here to Register