exam
exam-1
examvideo
350-601: Implementing and Operating Cisco Data Center Core Technologies (DCCOR) Certification Video Training Course
Best seller!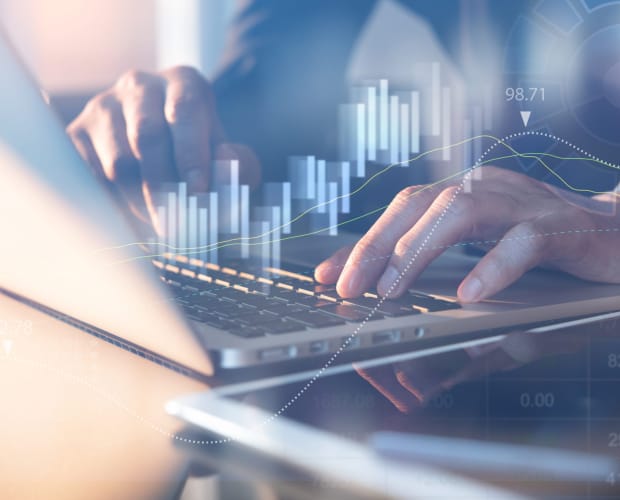 350-601: Implementing and Operating Cisco Data Center Core Technologies (DCCOR) Certification Video Training Course
The complete solution to prepare for for your exam with 350-601: Implementing and Operating Cisco Data Center Core Technologies (DCCOR) certification video training course. The 350-601: Implementing and Operating Cisco Data Center Core Technologies (DCCOR) certification video training course contains a complete set of videos that will provide you with thorough knowledge to understand the key concepts. Top notch prep including Cisco DCCOR 350-601 exam dumps, study guide & practice test questions and answers.
350-601: Implementing and Operating Cisco Data Center Core Technologies (DCCOR) Certification Video Training Course Exam Curriculum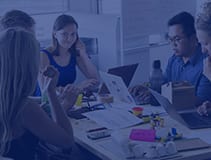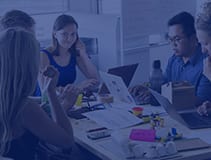 Introduction
1. 350-601 DCCOR introduction

4:00

2. 1 1 a OSPFv2, OSPFv3 Introduction

2:00

3. OSPF Basics

10:00

4. OSPF LSA Types

10:00

5. OSPF DR BDR & Lab

20:00

6. OSPF Network Types Metric Passive interface Theory

11:00

7. OSPF Network Types Metric Passive interface Lab

13:00

8. OSPF Authentication & Virtual Link Theory

3:00

9. OSPF Authentication & Virtual Link Lab

19:00

10. OSPF Summary Area Types & Default Route 01

12:00

11. SPF Summary Area Types & Default Route 02

3:00

12. OSPFv3 Part 01

7:00

13. OSPFv3 Part 02

6:00

14. 1 .1 b MP BGP

1:00

15. Border Gateway Protocol BGP

12:00

16. BGP Basic Lab iBGP vs eBGP

8:00

17. BGP Basic Lab iBGP vs eBGP Continue

1:00

18. BGP Neighbor & Synchronization

6:00

19. BGP Neighbor & Synchronization Lab

14:00

20. PIM next 2 Videos

1:00

21. Protocol Independent Multicast PIM

6:00

22. Protocol Independent Multicast PIM Lab

9:00

23. FHRP Starts

1:00

24. FHRP HSRP Theory

11:00

25. HSRP Lab

15:00

26. VRRP Theory

6:00

27. VRRP Lab

5:00

28. LACP RSTP vPC start ....

1:00

29. Etherchannel theory - LACP

12:00

30. Etherchannel Lab LACP

10:00

31. RSTP Rapid Spanning Tree Protocol

18:00

32. RSTP TCN

6:00

33. RSTP Lab

17:00

34. Nexus vPC

10:00

35. Nexus vPC Part 01 Configuration.1

5:00

36. Nexus vPC Part 02 Configuration.1

5:00

37. 37 Nexus vPC Part 03 Configuration.1

5:00

38. Nexus vPC Part 04 Configuration.1

5:00

39. Vxlan EVPN & OTV starts...

1:00

40. Vxlan Basics

8:00

41. Vxlan Terminologies

8:00

42. vxlan encapsulation

7:00

43. Vxlan Types

12:00

44. Topology & Underlay Config

6:00

45. Scenario 1. Establish iBGP Peer between Spine and Leaf Switches

15:00

46. scenario-2-configuring-multicast-to-support-bum-in-vxlan-fabric-

15:00

47. Scenario-3-configuring-vxlan-fabric-part-01

15:00

48. Scenario 3. Configuring VXLAN Fabric part 02_m1

7:00

49. Scenario 4. Configuring BGP EVPN Control Plane

12:00

50. Scenario 5. Verify VXLAN EVPN Control Plane Update

13:00

51. Scenario 6. Configure Border Leaf to External Entity

6:00

52. Final Verification

6:00

53. otv terminology part 01_m

7:00

54. otv configuration steps 02

6:00

55. otv configuration steps 02-m

13:00

56. ACI Apply Policy starts...

2:00

57. What is ACI Ver 01

9:00

58. ACI Bring up process Theory part 01

9:00

59. Bring up process Part 02

5:00

60. ACI Fabric Discovery

8:00

61. ACI Constructs

10:00

62. Fabric Access Policies

8:00

63. Describe Resolution & Deployment immediacy

9:00

64. Service Graph Theory

6:00

65. Section 1.5 Starts...

3:00

66. What is ACI Endpoint

8:00

67. what is vxlan_2

12:00

68. Vxlan Encapsulation

7:00

69. ACI Overlay Vxlan _ TEP 01

7:00

70. ACI Overlay Vxlan _ TEP 02

10:00

71. Endpoint EPG EP Learning _ COOP

14:00

72. Endpoint Learning

11:00

73. 1.6 Starts...

1:00

74. What is Cloud Computing

8:00

75. Physical Cloud Data Center

3:00

76. Common Cloud Characteristics

6:00

77. Measured Services

8:00

78. Around the Corner Agile, Cloud-Scale Applications, and DevOps

6:00

79. Chapter 02 Service Providers and Information Technology

5:00

80. Service-Level Agreement

6:00

81. Infrastructure as a Service

9:00

82. Platform as a Service

3:00

83. SaaS & XaaS

2:00

84. Chapter 03 Public Clouds

8:00

85. Private Cloud

4:00

86. Community & Hybrid Clouds

2:00

87. Cisco Intercloud

8:00

88. Chapter 4 Cloud Portal Cisco Prime Service Catalog

7:00

89. Cloud Orchestrator

7:00

90. Cloud Meter

4:00

91. Cloud Journey , Consolidation , Virtualization , Standardization & Automation

7:00

92. Orchestration, Application Programming Interfaces , RESTful APIs

7:00

93. Around the Corner OpenStack

5:00

94. 94 1.7 Software upgrade nondisruptive

16:00

95. Distuptive & SMU or Patches

13:00

96. Hardware upgrade - EPLD

8:00

97. Section 1.8 Starts...

1:00

98. ACI Management

5:00

99. Implement OOB Management

6:00

100. Syslog & SNMP

6:00

101. Syslog Lab

4:00

102. SNMP Configuration details

5:00

103. SNMP Configuration Lab

17:00

104. Backup

3:00

105. Backup Lab

6:00

106. Section 1.9 Starts....

1:00

107. Understand Netflow

6:00

108. Netflow Configuration

12:00

109. Flexible Netflow

4:00

110. Capture the Packet over Data Plan SPAN RSPAN ERSPAN

3:00

111. SPAN Lab

7:00

112. Explain network assurance concepts such as streaming telemetry - software

14:00

113. 113 Explain network assurance concepts such as streaming telemetry - hardware

7:00
Compute
1. Section 02 Compute Starts ....

3:00

2. UCS Architecture

13:00

3. Chassis Connectivity

7:00

4. UCS Bring up Process

6:00

5. UCS Dashboard walkthrough

11:00

6. UCS What is Service Profile

7:00

7. UCS Service Profile Continue ..

9:00

8. UCS Service Profile Lab 01

19:00

9. Service Profile Lab part 02

4:00

10. UCS Network Management

7:00

11. UCS Network Management Part 02

6:00

12. Storage Related Terminologies

10:00

13. Section 2.3 & 2.6 Starts..

3:00

14. HyperFlex Basics

11:00

15. Course Introduction_C

1:00

16. Cisco Intersight_C

6:00

17. Cisco Intersight Architecture Overview_C

4:00

18. Claim Devices_C

7:00

19. Scenario 2. Dashboard Overview_C

8:00

20. Scenario 3. Add and Remove a Dashboard_C

4:00

21. Scenario 4. Activate Trial Essentials License_C

3:00

22. Scenario 5. UCS Management via Intersight_C

7:00

23. Scenario 6 & 7. Delete All Claimed Devices,Submitting Feedback and Further

2:00

24. Hyperflex Deployment

11:00

25. Post Installtion Basic Verification

8:00

26. VM Deployment

5:00

27. UCS Firmware upgrade 01

10:00

28. UCS Firmware upgrade 02

7:00

29. UCS Firmware upgrade 03

6:00

30. UCS Firmware upgrade 04

4:00
examvideo-11
About 350-601: Implementing and Operating Cisco Data Center Core Technologies (DCCOR) Certification Video Training Course
350-601: Implementing and Operating Cisco Data Center Core Technologies (DCCOR) certification video training course by prepaway along with practice test questions and answers, study guide and exam dumps provides the ultimate training package to help you pass.
Introduction
53. otv terminology part 01_m
Understand OTB. Now we must learn about OTB and how to apply it in this section. So we'll start with the terminology and then follow up with videos related to implementation. In the diagram, although it's a busy one, you can see that OTV is a technique where we can extend the layer-two boundaries with the help of a layer-three backbone from one location to other locations. So we have different data centers. In the meantime, we can use L-3 infrastructure to move our boundaries from one location to another. Obviously, in between, we have to do some sort of encapsulation and decapulation. And the methodology, if you can compare it to ACI, I'm sure ACI can do it as well. However, in ACI, a VXLINE overlay is commonly used, and where we use some sort of EVPN or can use some sort of EVPN extension methodology from one DC to another DC.
So what's the concept? The concept here is that your endpoints will go and learn the information, and then those endpoints will be encapsulated inside the three backbones and extended from one data centre to other data center. Now, there are different types of terminologies that we should understand about OTV. So here you can see at the bottom that we have different types of terms that are going to be used. So, for example, OTV site VLAN OTV control OTV data group Again, we know what the VPC is from our previous sections, but there are so many terminologies going to be used that, one by one, in the upcoming slides, we'll understand the importance of those terminologies.
So, first and foremost, the edge device. Let's try to understand the edge devices. Nexus 7, K1, and K2 can be seen in the diagram. They function as an edge device. So these edge devices are learning information, and you can think of that. They can learn the endpoint information. They are capable of learning the Macentries and all of the details. What will these devices do once they have this information? Obviously, they will take this information, and this information will get encapsulated, and it will be sent to the OTV. If L-3 Backbone or OTV can take this information, do some encapsulation, and send it from one location to another location on the other side, the recapsulation will ppen. Right? So that's the use we have for the edge. The next important thing is internal interfaces. You can now see the black colours and black circles.
These are the internal interfaces. And these internal interfaces are mostly found on my OTV network or on edge devices, where they are learning or connecting with the edge devices. Then we have a very important interface called the join interface. Now, the interface can be either physical or logical. But they are layer-three interfaces, and at this point in time, let's assume this is a physical interface. layer three interface, and you can see clearly in the diagram that they are going towards the overlay. So if something is there, who is making the connection between L and 3 on the overlay for the communication?
It's my joint interface. However, once we understand the joint interface, there is one key that we will discuss later. But I have some more points related to the join interface. The join interfaces are visible; let's say the joint interfaces are on the overlay network, which is then discovered by the remote OTV. They can understand the remote session with OTV agencies. So if you have two devices, they can form the OTV agencies in between them while belonging to the same VPN. They can send and receive Mac information; they can send and receive unique and multicast traffic. So you can understand the importance of the join interface.
They are there to learn so many things. Next overlay interface Let's discuss this overlay interface. Now, whenever we are talking about the overlay transport or overlay technology, we need some sort of logical interface. For example, when we are creating the tunnels, you also have some sort of interface tunnel 100, 200, etc. Great. like when you're creating the grey, etc. Now there is also communication between L and L because there is a L and 3 backbone in between and you need some sort of multicast enabled overlay interface, which is correct. They are providing the multicast overlay interface, and these are the virtual interfaces. Correct? Now, with the help of these virtual interfaces, you will come to know in the upcoming configuration section how we are going to define different types of terminologies and how these very important interfaces, like internal interfaces, join interfaces, and overlay interfaces, will fit into the picture. They will come into the picture. So let me clean up all this stuff.
And again, you can understand the importance of joint interface because joint interface is something that involves learning the Mac addresses, sending and receiving the unicorn, multi-car package frames, etc. And then on top of the join interface, we have something called our overlay interface, which is multicast enabled, and that overlay interface is doing the actual encapsulation and decapsulation, and then our data frames are encapsulated and decapsulated from one location to another location, right? So these are the very important things that we have and what we can do now, so let's just stop here.
54. otv configuration steps 02
In this section, what we'll do is go over the terminologies and learn more about the terminologies. So, first and foremost, we must enable the OTV feature. Now, once we enable the OTV feature, we have to go and do the OTB-related configuration. So first of all, the main thing that will come into the picture is that we have to define the OTV site VLAN and site identifier. The sitevillain and site identifier are local to the site, and they are actually very important. I can see that they are local to the site. And suppose if you are in a multi-home environment, then suppose if you have two edge devices. These edge devices will go and do some sort of authority check to determine who is authorized.
So they will go and select AED one and AED two, and you can see here that you want to extend your L2 with the assistance of L3. However, within L2, there are two AEDs: one and two. Those are simply authoritative edge devices. Now, these authoritative edge devices where we have the site VLAN defined obviously have the site identifier as well. These are the devices that are local to the site, such as those belonging to a common AED or if you have multiple AEDs.
So these multiple AEDs will be part of the same site identifier; they will have the same site will and correct information, and they will be able to learn the information from the south point, so they can learn the Mac addresses and all that. So I think you understand the importance of a local site and can identify a local site. One very important point here is that once you go and define these things, we'll do the no shutdown, and you will see that in the next section. Let's understand the other stuff.
So what other things do you have? You can see the yellow colour showing the internal interfaces, and the red colour will show you the joint interface. So now these yellow colours and these red circles—you can see they are connected with the AEDs. We know that we want to extend L Two up to L Three. As a result, you can see the L-2 interface, where all of the devices are connected, followed by the L-3 interface, which is the multicast enabled L-3 interface. What will actually happen is that we will have physical interfaces. In our case, we have the physical interfaces, and on top of those physical interfaces, we are going to define one very important interface, which is the overlay interface.
And once we go and define the overlay interface, then everything—all the endpoint information—will come to the physical interface and get tagged to the overlay interface, so we can go to the overlay interface overlay. That's the OTB overlay. And then in that interface overlay, it will mark OTB as the joint interface, OTV as the control group, OTV as the data group, and then OTB extended and corrected. Again, you can see the diagram I'm drawing here. So that means that you have physical interfaces as your internal interface, you have physical interfaces as your joint interface, and on top of the joint interface you're defining your overlay interface.
So you can see that we can go and define the overlay interface, and then we should do the motion down. Very important. Again, the next configuration is that OTB we can go and define the control and data groups, with the control group going and forming the control relationship from one location to another. That's the key. So first of all, you're not sending data traffic, but you're sending control information to form the control relationship. Following that, we will send data traffic via the OTV data group. And that's why you have to go and define two different multicast groups, one for the control and one for the data. Finally, whatever communication we want to do, we can put all those details inside the extended VLAN, correct? So you can go and do the OTV extendVLAN, and you can put the VLAN information there.
All right, so we know about the internal interfaces in our previous section, where they will go and learn all the endpoint information that needs to be extended from L2 and L three to L two. And then we know that the join interface that we have, where we have to go and enable that IGMP version 3, is the multicast interface that we have. Correct. So it's a combination of L 2 and L 3 plus the multicast backbone. Once you go and do the configuration, you'll understand more and more about this. So now if you go and add everything in a picture, you will find that you have internal interfaces, you have joint interfaces, you have overlay interfaces, you have to go and define the site wheel, and you have to go and define the site identifier, and then it will come into the picture. All right, so let's just stop here, and the next section will go and learn.
55. otv configuration steps 02-m
Let us perform the lab task related to ODB. Now, allow me to quickly demonstrate my topology. You can see the fairly simple topology that I have here. And what's the explanation for this topology? Let me give you the explanation. So what I'm doing here is that you can see that this portion will work as a DC one, and you'll think that this is an AED one; this is your internal interface; this is going to be the join interface, and here I'm going to configure the overlay as well. We will see that overlay configuration, and likewise, you'll find the same thing on the other side. Let me reduce the font size.
So on the other side, what we are doing is following the same strategy; let me make it to 150. Let me clean this up. Let me now read it to you one by one. With respect to DC 1, I will assume that in between you have a multicast backbone. So this is your service provider backbone, and then here you have a DC 2. So consider it a DC one in this case. Let's say you can think as a DC Two. AED is combined with DC One in this case. Here. AED for DC Two can be seen in this manner. This is the lab over at Cisco. This is again one type of simulator, the same type of simulator you have in GNS as well. But in wireless, we have the Nexus switches, so we can easily execute the programs. So let's continue the lab task, and let's go and do the configurations one by one.
So once we are inside the DC One switch, nothing is configured here as per the topology diagram, and we are going to perform the configuration. We are going to do the configuration. So we're at this switch, and you can see on the interface that it's two slashes one. So, first and foremost, I will improve the license. So go and use this command licence grace period just for your lab sections. Now that you've done that, we can go ahead and create one VLAN, assuming that this is the VLAN that I want to extend over the OTV. Great.
So once we have the VLAN and once we enable the feature, we can go and do the configuration. So, obviously, while you're at this label, you'll discover that your host has been connected, correct? And then you'll learn the Mac address on this switch, and from there it'll go to where you have your AED, correct? So that means what I'll do is make this interface a trunk, and I will use any imaginary interface. I will see what interfaces are available, say two or three, for example, and assume that I have my host connected inside Vlantin. So let's do that. Let's go and do the configuration. So, once I arrive, I can go to interface E-2-3 and configure this switch port to access VLAN-10, and then we can go to interface, but nothing is connected. This will show you that the system is shut down or that nothing is connected here.
Now we can go to two slashes one; I'll make the switchport; and then switch port to more trunk. Because it is linked to the other one within the DC one. So this is the configuration that I have here. Then we'll proceed to the switch. Let me show you the switch here. That's the DC one. AEG one. Nothing is configured here as well. But first, let's change the configuration to two slashes two. That's my internal interface. Say no to shutdown and then switch ports, mode, and trunk. I should write the full configuration, but you can see interface E two slashes two and search port at portrank. We've obtained all of the VLAN information up to this point, and we now have the join interface, which is two slashes one. So I can go to E-2 slash oneno shirt, and this is my L-3 interface, where I can also provide the IP address.
So I'll go ahead and give you a random IP address, say 16925-4; you can give any IP address. Now, over this interface, I should enable IGMP version three. Great, do the no-shutdown. Now this configuration should run interface E-2; we can do the same configuration on the other side, at least. And I can go here and put the information here, but instead of 71, let's see what we have given. 7124 I can provide the last 72 hours. I'm unable to shut down. Let's see how the downstream interface is, and I'll go and do no shame. Trunk switchport mode is correct. So we have a one to two ratio.
We can see a similar type of configuration in DC 81 and DC 82 right now because we are still building the lab. I'll do the same thing here for the switch. And remember, we haven't enabled the licence as well.So we can go and use the licence grace period in the lab environment, obviously cango and do the licence grace period.I can go and do the licence grace period here as well, and then I can go and create the villain ten.
And this seems to be connected with the last two switch ports and switch port access. Vlantin appreciates very much what we have done—that is, that we have done the baseline configuration before doing the actual configuration related to OTV. Now I'm going to configure OTV; we need to enable the feature OTV while creating OTV. Let's enable the feature OTV once you've obtained it. Okay, great. So, after that, what I can do here is go ahead and create VLAN 10. Okay, so once we have VLAN 10, then I can go and do the OTV-related configurations figurations hSo let me exit from here. I can go to VLAN, say, 99. Why? Because this VLAN I want to use is an OTV site, it's just the name. I can go here and give the OTB site identifier now that we have the OTV site villan. Remember all these things we've discussed lier? Correct.
So, if there is only one identifier, you can see that my site will come to an end. These are local to my site. And then what we need to do here is go and create the interface related to the overlay. So now that I'm inside the overlay interface, I can go and use the OTB join interface. What is the name of my join interface? Let's see the diagram. So my join interface is "e two slash one." Great. There, we already have ICMP version 3 have ICMP versioAnd then we have to go and give the OTV control group. So the control group is 22411, then OTV data group 1.
The VLAN 10 is then extended by OTV. Once you do all this configuration, do the noshut show run interface overlay one and very much the same type of configuration I'm going to do for the other ad, which is the DC two ad. Before we do that, we should enable the call feature OTB. Once this feature is enabled, we will proceed to create VLAN 10 and VLAN 99. And then I will go and copy-paste the configuration. Then I'll go and create exit VLAN 99, and the name of this VLAN will be OTV site VLAN. And then I can go and paste the configuration. All right, great. So we have done the OTV configuration. You can go check out the shore and OTV configuration, and you can also check out the shore and OTV configuration here. Let me exit from here.
Now you can see the mistake I have done. Let me check to see if I made a mistake. So while doing anything, remember that we have discussed this earlier as well. So while you're doing nothing with the overlay interface, your site identifier should be configured; otherwise, it will throw an error in production. Make certain that each location has a unique site ID.
So here we have given the site identifier as 102, and here we have given the site identifier as 10, and that's 100% correct. We can now go watch the show OTB. Just let me show you how to run OTB. First of all, I can see your configuration, and then you can see the OTV issue configuration as well. The fact that you have an overlayone CPN strategy is correct. Extended VLAN is ten plus one is up control group, data group, broadcast group your interface IP siteVLAN, and your ISI control sync is currently awaiting the correct multicast capital capability. So this is the way that we can go and do the OTB configuration.
56. ACI Apply Policy starts...
We've arrived at the one dot four section, where we'll learn about the ACI concept and how to apply it. You can see here the listed items that you should know about to Acai. That is fabric access policy, which is VMM adolescent policies. Now, to understand all these sections from A to Z, I have recorded these 15 videos. So first of all, I just wanted to highlight here that we should understand what the CIA is and its capabilities. Then we can go and learn in detail about the Bring Up process fabric, the Access policy, the hypervisor integration, the VMM domain, and that domain theory plus lab. And once you understand that, then you can go and learn about the service graphs. All 15 videos will thus cover Section 1, Letters A through D. But the key point here is that once you understand these concepts, after watching all 15 videos, you will have a very good understanding, at least of the fundamentals. Plus some advanced level ACI because the course is obviously at the CCNP level. So you will understand the basics of ACI, and then you will understand the advanced level, not up to CCI but up to CCNP level. So please go and watch these 15 videos, and then we'll move to Section 1, Dot 5.
57. What is ACI Ver 01
Let us understand ACI fundamentals. ACI stands for application-centric infrastructure. It is something that you have with the leaf and spine structure, and all these leaf and spine backbones are managed by some controllers called Epic controllers, application-centric controllers. Now, the question arises here as to why, in the first place, we need this type of structure.
Now, you can think from the perspective of the developers. What application developers want is to know that the client has some requirements for a new application. They want to write new code and deliver it as soon as possible. What are the constraints these developers have? At the end of the day, these developers rely on network infrastructure. And in the traditional network infrastructure, what are the things we have? We have VLAN subnet protocol, sports, routing, routing constraints, and security constraints, which means we have barriers everywhere. It's not that the traditional network is there for application, but the network is there. You can write your application, and the application will flow over the network, but it is not an application-based network; it's a network.
On top of that, you are writing the p of that, you are wrNow, considering these barriers, this particular ACI infrastructure that is used in the centre infrastructure has been developed. And if you look at the Acai infrastructure, you'll see that yes, exactly. We have different types of tiers, like web, app, and DB. That is the three-tier application infrastructure. And then we have relationships like provider and consumer, and the contracts in between them in general. In short, now that the network is there to support applications, the application is in the core, and we are designing the network. That's the overall idea we have with the ACI. So what is ACI? We had application-based networks in the old IP endpoint-based network.
So, initially, we had an IP-based network, which we still have. But all those constraints related to VLAN, subnet, port protocol, and security have been removed. And now you can think of a network as an application, and you can change the structure of your network as if it were a programming structure or a template-based structure from which you can make changes. You may have heard of network types such as "underlay" and "overlay" at times. And that is correct; you can have any type of physical connectivity in the bottom. So here in the basement, you may have any type of connectivity, but the view of the network will be changed. So your underlay and your overlay So this underlay has been abstracted, and when you are talking about the overlay view, maybe change. So from the top, you can control your physical infrastructure. So here you can see that, okay, I have options for application-based networking.
We have a new software-based network. We have software-defined networking management. Now, we are not being declarative, but we are giving the promise to the customers. So now the new model is that you want to create 1,000 VLANs. I'll create what you want to create: 100 T-names, 1000 subnets, etc., as if we can guarantee and promise them to the customer, as if "Yes, we will do it, and we'll do it very quickly." Why? Because not only are they supporting various object models, but we can do the programming as well.
Now finally you can see that's the pureSTM thing, that separation of control and the data plan, and that's true that your data plane is somewhere, your control plane is somewhere, and you have your management plane as well. And from your management plane, you are writing the code to the control plane, and by the end of the control plane, it pushes all these things to the data plane just like that. Now you can see that the ACA fabric is an IP-based fabric that implements the discussed integrated overlay, and that we have an underlying overlay that allows any subnet to be placed anywhere. That is the true power, which is no longer fixed with the network. We have mobility inside the network. That is, any subnet can be placed anywhere in the fabric, allowing for fabric-wide mobility. So now you can see that we have new capabilities for the subnets that my subnets can move to.
So we have the mobility feature for virtualizing workloads. STP is not required within the ACI leaf and fabric, and the Epic doesn't run STP instances. So now we are in the complete ACI fabric, which is the leaf and spine type of structure. And here in the diagram, you can see that you have the cloth fabric where you have leaf spines, leaf spine types of structures, and all these fabrics we are managing or monitoring from the Epic controller. You can see in the core that these devices are running Nexus 9K. So, whether 9300 as a leaf or 9500 as a spine, this Nexus' leaf and spine can operate in either standalone or ACI mode. So we have dual benefits. Not only do we have the dual benefit, but as you can see in the points below, this particular switch actually has the best efficiency in its class.
As a result of its overall throughput, performance, and programming support, the Essex can be programmed. All those things have been very enhanced and very modernized, and that's why they are included in the class. As a result, the Nexus 9K platform supports two modes of standalone ACI. The Nexus 9 K runs an improved version of the NX OS operating system. That's the key. We have an enhanced version of the operating system that provides a traditional switching model with advanced automation and programming. So you can see now that I have very good hardware, and I can do the programming because I have a modern ASIC inside this.
So I can do the automation programming. I can enable new capabilities. That's the key we have in the second mode. That is, the ACI mode in Nexus 9K provides an application-centric representation of the network as a whole. So, this is the application-centric infrastructure. If I run in ACI mode, I can abstract the complexity of the underlying network while improving application visibility and business agility through the DevOps methodology. So you can see how many key features we have inside the Nexus 9K box. Either it's 9500 or it's 9300. Because of the advanced or enhanced ASIC that we have inside these boxes, they can run as an application-centric infrastructure to do the programming. It has more visibility, and its throughput is much better as well. Let us now look at the application infrastructure within the ACI. So for the moment, let's stop here, and we can continue in the next section with some more theories of the ACI.
Prepaway's 350-601: Implementing and Operating Cisco Data Center Core Technologies (DCCOR) video training course for passing certification exams is the only solution which you need.
examvideo-12
Pass Cisco DCCOR 350-601 Exam in First Attempt Guaranteed!
Get 100% Latest Exam Questions, Accurate & Verified Answers As Seen in the Actual Exam!
30 Days Free Updates, Instant Download!
block-premium
block-premium-1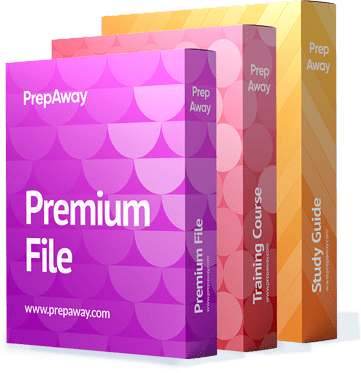 Premium File 443 Questions & Answers. Last update: Oct 03, 2023
Training Course 143 Lectures
Study Guide 2018 Pages
examvideo-13
Only
Registered Members
Can View Online Video Courses
Please fill out your email address below in order to view Online Courses.
Registration is Free and Easy, You Simply need to provide an email address.
Trusted By 1.2M IT Certification Candidates Every Month
Hundreds Hours of Videos
Instant download After Registration
A confirmation link will be sent to this email address to verify your login.
Log into
your Prepaway Account
Please Log In to view Online Course
Registration is free and easy - just provide your E-mail address.
Click Here to Register