exam
exam-1
examvideo
N10-007: CompTIA Network+ Certification Video Training Course
Best seller!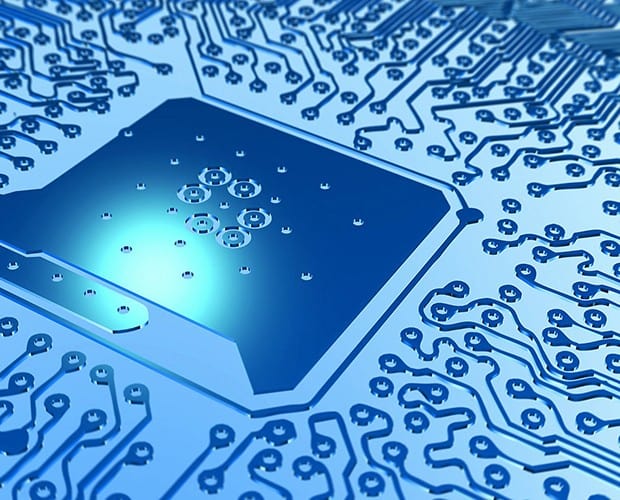 N10-007: CompTIA Network+ Certification Video Training Course
The complete solution to prepare for for your exam with N10-007: CompTIA Network+ certification video training course. The N10-007: CompTIA Network+ certification video training course contains a complete set of videos that will provide you with thorough knowledge to understand the key concepts. Top notch prep including CompTIA Network+ N10-007 exam dumps, study guide & practice test questions and answers.
N10-007: CompTIA Network+ Certification Video Training Course Exam Curriculum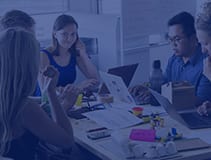 1
Exam Foundations (Overview)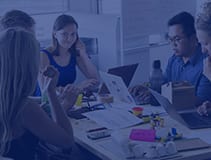 2
Networks and Their Basic Components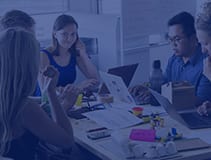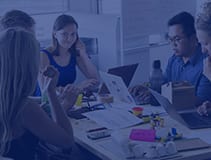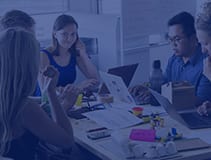 5
Media and Cabling Distribution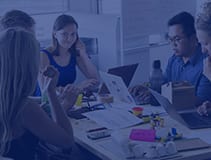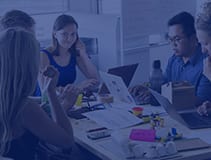 7
Virtualization and Cloud Computing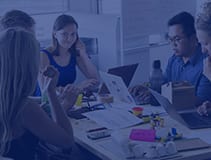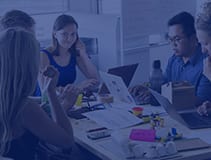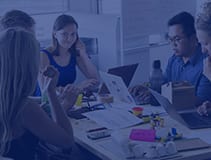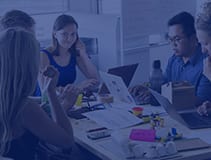 11
Setting up a Virtual Network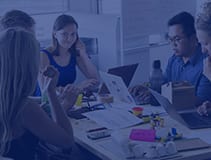 12
Wide Area Networks (WANs)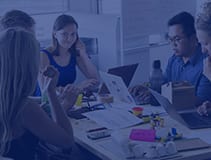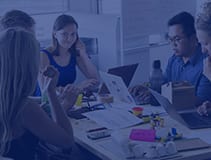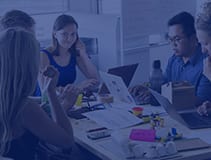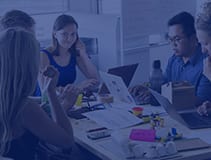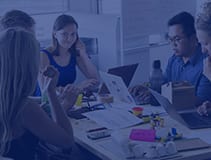 17
Networking Tools and the Command Line
Exam Foundations (Overview)
1. Introduction to the Network+ (N10-007) Course

01:41

2. Exam Foundations

07:40

3. Which Version of the Exam Should I Take?

01:30
Networks and Their Basic Components
1. Overview of Networks

02:54

2. Network Components

05:51

3. Network Resources

03:43

4. Network Geography

06:03

5. Wired Network Topology

07:15

6. Wireless Network Topology

03:33

7. Internet of Things (IoT)

04:12
OSI Model
1. Open Systems Interconnection (OSI) Model Overview

04:15

2. Layer 1 (Physical Layer)

10:07

3. Layer 2 (Data Link Layer)

07:53

4. Layer 3 (Network Layer)

08:14

5. Layer 4 (Transport Layer)

09:08

6. Layer 5 (Session Layer)

04:09

7. Layer 6 (Presentation Layer)

03:20

8. Layer 7 (Application Layer)

03:04
TCP/IP Model
1. TCP/IP Model

04:21

2. Data Transfer Over Networks

04:31

3. Ports and Protocols

13:21
Media and Cabling Distribution
1. Media (Copper)

12:55

2. Media (Fiber)

06:12

3. Transceivers

05:09

4. Cable Distribution

06:43
Ethernet Fundamentals
1. Ethernet Fundamentals

11:20

2. Network Infrastructure Devices (Overview)

12:33

3. Additional Ethernet Switch Features

13:27

4. Spanning Tree Protocol (STP)

10:51

5. Virtual Local Area Network (VLAN)

03:24

6. Specialized Network Devices

16:28
Virtualization and Cloud Computing
1. Virtual Network Devices

10:36

2. Voice Over IP (VoIP)

03:20

3. Cloud Computing

05:27
Wireless Networks
1. Wireless Networking (WLAN)

05:39

2. WLAN Service Sets

09:00

3. Wireless Antennas

03:03

4. Wireless Frequencies

11:20

5. Wireless Security

17:22
IP Addressing
1. IPv4 Addressing

09:43

2. IPv4 Data Flows

02:46

3. Assigning IP Addresses

07:08

4. Computer Mathematics

05:34

5. Computer Mathematics Practice

04:16

6. Subnetting

14:44

7. Subnetting Practice

07:27

8. IPv6 Addresses

09:18

9. IPv6 Data Flows

02:44
Routing
1. Routing Fundamentals

04:07

2. Routing Tables

10:12

3. Routing Protocols

13:04

4. Address Translation (NAT and PAT)

08:33

5. Multicast Routing

06:20
Setting up a Virtual Network
1. GNS3 Walkthrough Example

03:18
Wide Area Networks (WANs)
1. Wide Area Networks (WAN)

11:00

2. WAN Technologies (Part 1)

10:05

3. WAN Technologies (Part 2)

12:48
Network Security
1. The CIA Triad

13:10

2. Network Security Attacks (Part 1)

08:06

3. Network Security Attacks (Part 2)

06:32

4. Network Security Attacks (Part 3)

05:34

5. Protecting the Network

07:01

6. Security Policies

09:59

7. Multifactor Authentication

06:03

8. Firewalls

11:02

9. IDS and IPS

06:29

10. Virtual Private Networks (VPNs)

05:31

11. IPSec

06:35
Network Availability
1. High Availability Networks

11:36

2. Designing Redundant Networks

07:36

3. Recovery Sites

05:21

4. Quality of Service (QoS)

05:12

5. QoS Categorization

05:53

6. QoS Mechanisms

10:02
Network Management
1. Simple Network Management Protocol

03:08

2. Network Logging

05:28

3. Remote Access

06:39

4. Configuration Management

06:13
Troubleshooting
1. Network Troubleshooting Methodology

05:58

2. Troubleshooting (Layer 1)

09:43

3. Troubleshooting (Layer 2)

03:55

4. Troubleshooting (Layer 3)

05:45

5. Troubleshooting (Wireless)

05:34

6. Troubleshooting Problems

07:31
Networking Tools and the Command Line
1. Networking Tools (Part 1)

09:19

2. Networking Tools (Part 2)

06:03

3. Windows Command Line

13:33

4. UNIX Command Line

08:48
examvideo-11
About N10-007: CompTIA Network+ Certification Video Training Course
N10-007: CompTIA Network+ certification video training course by prepaway along with practice test questions and answers, study guide and exam dumps provides the ultimate training package to help you pass.
This program helps in getting the complete basics of networking with an advanced touch. The course brings every piece of skills and knowledge required to obtain the Network+ certification. It prepares you for passing the CompTIA N10-007 exam and also helps in enhancing the skills to work on enterprise production network levels. Thus, the students will receive the ability to describe the computer networks, their components, and the functions.
Description
CompTIA Network+ is a course that helps in completing the journey towards expertise and professionalism in the field of IT networking. It is well designed to give you a standard valuation in the market.
The course covers 5 important domains, namely
Infrastructure
Network Operations
Networking Concepts
Network Security
Network Troubleshooting and Tools
The course comes with 70 lessons and 100 percent compatibility with nearly every advanced device like mobile phones, tablet, laptops, and etc. To add to your quick learning, the video tutorials have become the best-adopted way for those candidates or students who are currently working at a particular designation with networking.
The course comes with a number of concepts under these domains
OSI Models and Topologies
Ethernet
Bridges, Switches, and Hubs
Design and Infrastructure
IPv4 Addressing
Internet Protocol
IPv6 Addressing
Routing
Name Resolutions
Transport Protocols
Troubleshooting
Cloud and Virtualization
Management and Monitoring
Installing Cable
Network Sites
WAN Technologies
Installing Wireless Technologies
Remote Access
Security Appliances
Threats and Vulnerabilities
Authentication
Incident Responses
Configuration Management and Change Management
The course teaches you
Looking at system arrangement on your workstation and comprehend the distinctive segments
Distinguishing the most critical systems administration equipment and motivation in the information organized
Diverse kinds of 802.11 remote systems and where they are utilized
Diverse cabling composes and how fiber optics are ordered for information arrangement
Perusing system documentation
Using suitable instruments to screen the condition of system gadgets
Keeping up a sheltered domain for systems
Investigating and finding system issues
Pre-requisites of the course may be interesting for the candidates. Thus, it is important to say that there are no particular requirements, but the series is created on the basis of particular concepts that help with a clear vision of networking.
The course helps in the development of some skills that involve
Designing and executing useful systems
Managing, designing, and keeping up required system gadgets
Using gadgets such as different switches for dividing system movement and making versatile systems
Identification of advantages and disadvantages identified with existing system arrangements
Implementing system security, conventions, and guidelines
Troubleshooting system issues
Supporting inventive virtualized systems
Exam details
The number of questions is 90.
It will take an hour and a half to finish the test.
To pass the exam, it is necessary to get the score of 720 while the maximum possible is 900.
The paper comprises drag and drops, multiple-choice and performance-based questions.
The paper is in English, but a number of languages are going to be added. They include Portuguese, Spanish, German, and Japanese.
The exam requires around 9 months of involvement in networking experience and the CompTIA A+ credential.
Target audience
Any individual who needs to pass the CompTIA N10-007 exam to gain the Network+ certificate
Anybody looking for a vocation as a system specialist
People inspired by a vocation regarding networking
Conclusion
This course is a comprehensive and complete one for giving professional perspectives in the networking terms.
Career path:
Senior Network Administrator
Computer Technician
Network Field Technician
Help Desk Technician
Senior System Engineer
System Engineer
IS Consultant
Network Support Specialist
Network Field Engineer
Network Analyst
The certification helps in earning a basic pay ranging from $92,800 to $120,110 on an annual basis.
Prepaway's N10-007: CompTIA Network+ video training course for passing certification exams is the only solution which you need.
examvideo-12
Pass CompTIA Network+ N10-007 Exam in First Attempt Guaranteed!
Get 100% Real Exam Questions, Accurate & Verified Answers As Seen in the Real Exam!
30 Days Free Updates, Instant Download!
block-premium
block-premium-1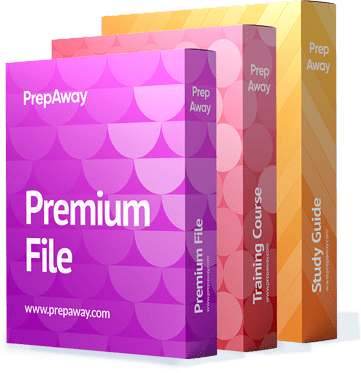 Premium File 827 Questions & Answers. Last update: Jun 11, 2021
Training Course 88 Lectures
Study Guide 1577 Pages
block-premium-8
Download 25 Sample Questions that you WILL see in your CompTIA N10-007 exam.
OR
Guarantee your success by buying the full version which covers the full latest pool of questions.
(827 Questions, Last Updated on Jun 11, 2021)
examvideo-13
Only
Registered Members
Can View Online Video Courses
Please fill out your email address below in order to view Online Courses.
Registration is Free and Easy, You Simply need to provide an email address.
Trusted By 1.2M IT Certification Candidates Every Month
Hundreds Hours of Videos
Instant download After Registration
A confirmation link will be sent to this email address to verify your login.
Log into
your Prepaway Account
Please Log In to view Online Course
Registration is free and easy - just provide your E-mail address.
Click Here to Register