exam
exam-1
examvideo
N10-006: CompTIA Network+ (N10-006) Certification Video Training Course
Best seller!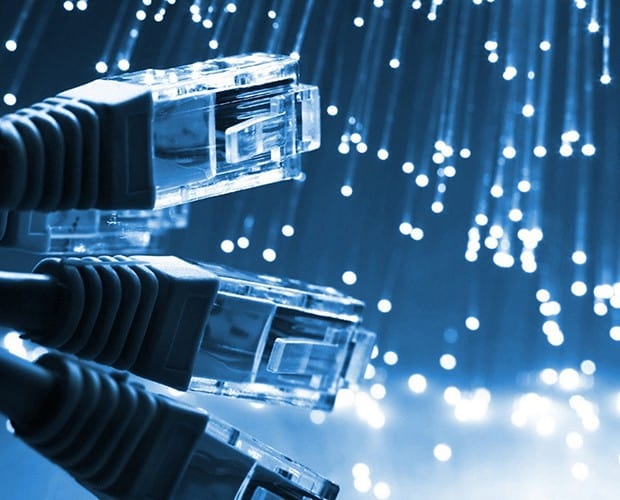 N10-006: CompTIA Network+ (N10-006) Certification Video Training Course
The complete solution to prepare for for your exam with N10-006: CompTIA Network+ (N10-006) certification video training course. The N10-006: CompTIA Network+ (N10-006) certification video training course contains a complete set of videos that will provide you with thorough knowledge to understand the key concepts. Top notch prep including CompTIA Network+ N10-006 exam dumps, study guide & practice test questions and answers.
N10-006: CompTIA Network+ (N10-006) Certification Video Training Course Exam Curriculum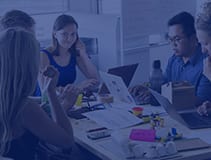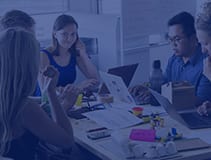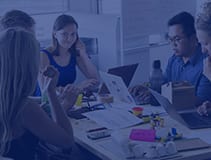 examvideo-11
About N10-006: CompTIA Network+ (N10-006) Certification Video Training Course
N10-006: CompTIA Network+ (N10-006) certification video training course by prepaway along with practice test questions and answers, study guide and exam dumps provides the ultimate training package to help you pass.
Are you considering a career in Networking Technology? CompTIA Network+ is the best course that takes you to the advanced level. It is a non-product and non-vendor program, which helps in the validation of the knowledge required for professional networking and demonstrations of various skills that are important for the network environment today. The program comes with only one requirement of testing that is sponsored by CompTIA and is intended for the technicians in the field of IT industry.
Description
CompTIA Network+ is a course that covers configuring, managing network, and troubleshooting in the IT infrastructure. The program helps in confirming the certificate holder's knowledge regarding topologies, media, standards, protocols, network support, and network implementation. It also covers a number of domains, such as safety, environmental issues, professionalism, communication, and security.
It undertakes all the required competencies in terms of IT profession in case a person has minimum experience of around 9 months in both administration and network support. The students of the program obtain the skills and knowledge required for installing, troubleshooting, and managing a number of networks with any kind of platform.
The course comes with the following topic sequences
Introduction to CompTIA and Networking
Network Architecture for CompTIA Network+
Network Operations for CompTIA Network+
Network Security for CompTIA Network+
Troubleshooting for CompTIA Network+
Theory, practices, and standards for CompTIA Network+
Skills that the course develops in people
Designing and implementing functional networks
Managing, configuring, and maintaining required network devices
Using devices such as switches and other routers for segmenting network traffic and creating resilient networks
Identification of benefits and drawbacks related to existing network configurations
Implementing network security, protocols, and standards
Troubleshooting network problems
Supporting creative virtualized networks
Hence, the program is centered on the development of skills regarding networking concepts, infrastructure, network troubleshooting, network security, and network operations.
Exam details
The total number of questions asked is 90.
The exam lasts 90 minutes.
The passing score is 720. The maximum score is 900.
The paper consists of multiple-choice questions, performance-based questions, and drag and drop.
The certification exam requires from 9 months of experience in networking.
The paper can be given in many languages, including English, Spanish, German, and Japanese.
Therefore, the CompTIA Network+ course is the basic course, which helps you with all required entry-level skills in networking. With the help of a number of e-books, lectures, online tutorial videos, references, and puzzles you are sure to prepare for the exam with ease. Grabbing this course will help you work with renown companies that include Apple, Canon, Dell, HP, Intel, Ricoh, Verizon, and some other.
Target audience
The CompTIA Network+ course is the best one for the computer technicians who want to have a challenging career in the administration and supporting the complex internetworking environments. It is a favorite course of those who learn about networking, its fundamentals, and TCP/IP. It is an appropriate course to begin with and apply for entry-level jobs. If your work is related to desktop, server support, and network infrastructure, the course will be useful for you.
Conclusion
Thus, CompTIA Network+ is the first step towards networking career with required skills and knowledge. The course is capable to measure and develop the skills of individuals within 9 months of the time period to lead you to professionalism.
Career path:
Junior Network Administrator
Computer Technician
Network Field Technician
Help Desk Technician
Junior System Engineer
System Engineer
Network Support Specialist
Network Field Engineer
Network Analyst
It is worth mentioning that the CompTIA Network+ certification can help you earn a minimum pay from around $87,650 to $118,745 on an annual basis.
Prepaway's N10-006: CompTIA Network+ (N10-006) video training course for passing certification exams is the only solution which you need.
examvideo-13
Only
Registered Members
Can View Online Video Courses
Please fill out your email address below in order to view Online Courses.
Registration is Free and Easy, You Simply need to provide an email address.
Trusted By 1.2M IT Certification Candidates Every Month
Hundreds Hours of Videos
Instant download After Registration
A confirmation link will be sent to this email address to verify your login.
Log into
your Prepaway Account
Please Log In to view Online Course
Registration is free and easy - just provide your E-mail address.
Click Here to Register