exam
exam-1
examvideo
EX300: Red Hat Certified Engineer (RHCE) Certification Video Training Course
Best seller!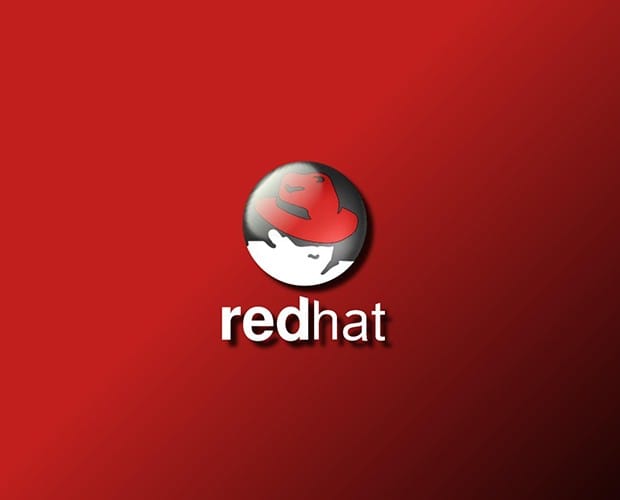 EX300: Red Hat Certified Engineer (RHCE) Certification Video Training Course
The complete solution to prepare for for your exam with EX300: Red Hat Certified Engineer (RHCE) certification video training course. The EX300: Red Hat Certified Engineer (RHCE) certification video training course contains a complete set of videos that will provide you with thorough knowledge to understand the key concepts. Top notch prep including RedHat EX300 exam dumps, study guide & practice test questions and answers.
EX300: Red Hat Certified Engineer (RHCE) Certification Video Training Course Exam Curriculum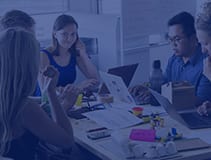 1
Kerberos Authentication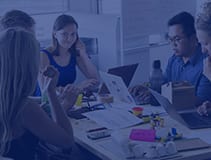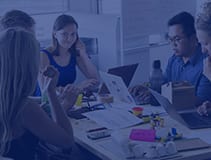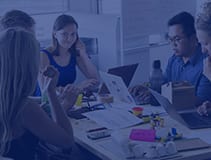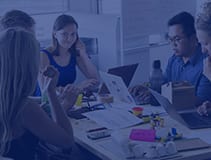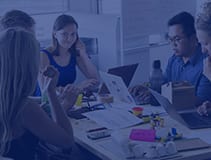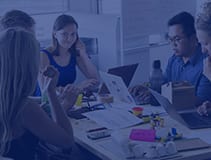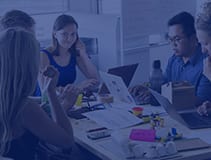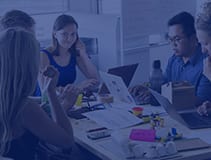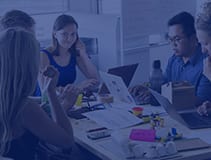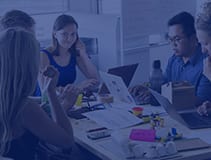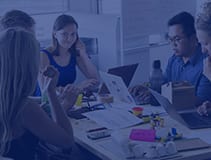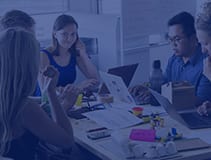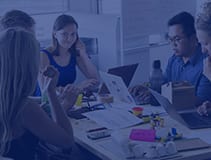 14
Logging and Monitoring
Kerberos Authentication
1. Kerberos Authentication

05:48

2. KDC Admin Server

08:29

3. Client Authentication

10:34
NFS File Sharing
1. NFSv4 Features

01:30

2. NFS Server and Client

06:34

3. SELinux Settings

03:39

4. Kerborized NFS Part-1

03:42

5. Kerborized NFS Part-2

14:12

6. NFS Group Collaboration

06:24
SMB File Sharing
1. Samba Server Overview

02:05

2. Samba Server and Client

12:02

3. SMB for Group Collaboration

05:20
Advanced Networking
1. Advanced Networking

01:33

2. NetworkManager

06:52

3. Static Route

04:48

4. Network Teaming Part-1

04:51

5. Network Teaming Part-2

06:38

6. Network Bridging Part-1

01:53

7. Network Bridging Part-2

03:52

8. Configuring IPv6

03:16
Firewalld
1. Understanding Firewalld Part-1

01:56

2. Understanding Firewalld Part-2

03:32

3. Configuring Rich Rules

04:22

4. NAT and Port Forwarding

02:27

5. Configuring Masquerade

02:01

6. Configuring Port Forwarding

02:12
DNS Server
1. Understanding DNS Server

04:09

2. Configuring Cache only DNS

07:42
Apache Web Server
1. Understanding Apache Web Server

03:04

2. Creating Simple Web Site

05:59

3. Configuring VirtualHost

05:41

4. Configuring Private Directory

03:11

5. Deploy CGI Application

03:59

6. Group Managed-Content

05:15

7. Understanding TLS Security

01:45

8. Configuring TLS Security

03:27
iSCSI SAN Storage
1. iSCSI Technology

02:50

2. Configuring iSCSI Target

08:49

3. Connecting iSCSI Initiator with Target

05:17
Mail Server
1. Mail Service

01:15

2. Configuring Postfix

05:16
Managing SSH
1. SSH Introduction

04:45

2. Key-Based Authentication

06:07

3. SSH Options

05:53
Maria DB
1. Introduction

02:27

2. Installing MariaDB

05:49

3. Create Database

05:21

4. SQL Query

06:56

5. Backup and Restore

06:22
NTP
1. NTP Intro

01:33

2. Peer Setup

06:47
Shell Scripting
1. Variables

06:44

2. Conditions

05:18

3. Loops

07:30
Logging and Monitoring
1. Remote Logging using rsyslogd

04:57

2. Integrating journald with systemd Part -1

01:16

3. Integrating journald with systemd part -2

01:44

4. Sysctl Utility

03:15
examvideo-11
About EX300: Red Hat Certified Engineer (RHCE) Certification Video Training Course
EX300: Red Hat Certified Engineer (RHCE) certification video training course by prepaway along with practice test questions and answers, study guide and exam dumps provides the ultimate training package to help you pass.
Are you looking for any advanced-level course to upgrade the Linux skills from the Administration level to the Engineer level? The Red Hat Certified Engineer certification course is what you need to begin with. This training helps in learning the ways to perform listed tasks related to the EX300 exam objectives along with the new skills adopted from the course of Linux.
The only requirement of the course is to clear the EX200 certification exam, which develops the basic Linux skills that are an important priory.
Description
The course objectives listed here depend on the adaptation of the Red Hat® Enterprise Linux® 7.0 exam. The Red Hat Certified Engineer (EX300) certification test, fulfilled on a performance basis, allows you to decide whether your insight, aptitude, and capacity are as expected from the senior manager in charge of the Red Hat Enterprise Linux (RHEL) infrastructure. The Red Hat Certified System Administrator (RHCSA) certificate is required to obtain the RHCE credential. The RHCE certification is earned by a Red Hat Certified System Administrator who has knowledge and skills related to the Red Hat Enterprise Linux frameworks.
The course proves the following skills and knowledge
Arranging static courses, parcel separating, and organize address interpretation
Setting part runtime parameters
Designing an Internet Small Computer System Interface (iSCSI) initiator
Creating and conveying gives an account of framework use
Utilizing shell scripting to robotize framework upkeep assignments
Designing framework logging including remote logging
Designing a framework to give organizing administrations, including HTTP/HTTPS, network time protocol (NTP), file transfer protocol (FTP), secure shell (SSH), arrange document framework (NFS), simple mail transfer protocol (SMTP), and server message square (SMB)
Exam details
The exam includes assignments instead of questions, which numbers to around 10 to 15.
The time-limit for this test is 3 hours and 30 minutes.
The students need to score around 210 out of 300 for clearing the test.
The assignments impersonate genuine undertakings that the managers of Red Hat Enterprise Linux servers operate once a day in their expert surroundings. The competitor deals with a genuine Red Hat framework, to pass the exam an adequate measure of assignments must be finished effectively.
Whenever consistently check the EX300 exam goals. Red Hat at times makes minor adaptation updates to the targets and also minor rendition updates to the working framework that the test is gone up against however not as often as possible.
The most imperative arrangement imply is to rehearse a great deal. Ensure you get great data on the best way to allocate the assignments that are a piece of the exam destinations and select the planning strategy that works best for you. Interestingly, the test hopeful doesn't really need to go to an official Red Hat class to take the exam, yet can likewise utilize self-concentrate to plan for the exam.
Target audience
System administrators – Linux
Users of Linux looking for improved and advanced administrator skills regarding the Linux System
Conclusion
Thus, the most ideal approach to find out about every exam objective, test yourself with practice tests, and practice, practice, practice your Linux abilities. This would not just help in redesigning your aptitudes to the following dimension however would likewise assist you with a proof of having the information and abilities required for getting the accreditation.
Career path:
Linux System Administrator
System Administrator
Development Operations Engineer
IT Systems Engineer
Technical Support Engineer
Sr. System Engineer
The certification would come with basic pay ranging from $106,080 to $140,000 on an annual basis.
Prepaway's EX300: Red Hat Certified Engineer (RHCE) video training course for passing certification exams is the only solution which you need.
examvideo-12
Pass RedHat EX300 Exam in First Attempt Guaranteed!
Get 100% Latest Exam Questions, Accurate & Verified Answers As Seen in the Actual Exam!
30 Days Free Updates, Instant Download!
block-premium
block-premium-1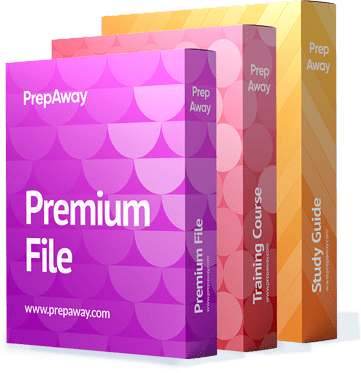 Premium File 88 Questions & Answers. Last update: May 30, 2023
Training Course 58 Lectures
Study Guide 1601 Pages
examvideo-13
Only
Registered Members
Can View Online Video Courses
Please fill out your email address below in order to view Online Courses.
Registration is Free and Easy, You Simply need to provide an email address.
Trusted By 1.2M IT Certification Candidates Every Month
Hundreds Hours of Videos
Instant download After Registration
A confirmation link will be sent to this email address to verify your login.
Log into
your Prepaway Account
Please Log In to view Online Course
Registration is free and easy - just provide your E-mail address.
Click Here to Register