cert
CCIE Data Center (Cisco Certified Internetwork Expert Data Center) Dumps
cert-1
cert-2
Pass Cisco CCIE Data Center Certification Exam in First Attempt Guaranteed!
Get 100% Latest Exam Questions, Accurate & Verified Answers to Pass the Actual Exam!
30 Days Free Updates, Instant Download!
cert-5
cert-6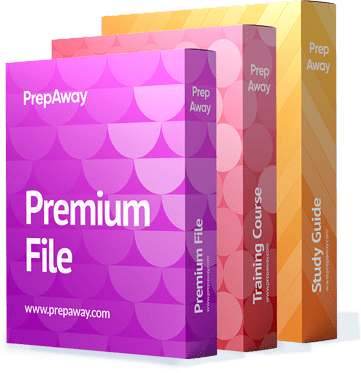 Premium File 331 Questions & Answers. Last update: Sep 27, 2022
Training Course 143 Lectures
Study Guide 2018 Pages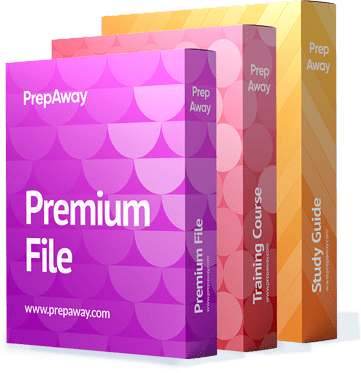 350-601 Premium Bundle
Premium File 331 Questions & Answers
Last update: Sep 27, 2022
Training Course 143 Lectures
Study Guide 2018 Pages
Purchase Individually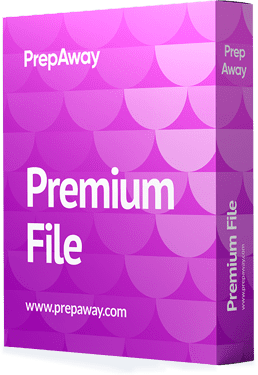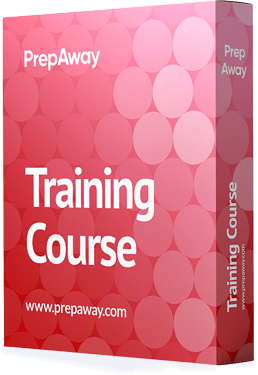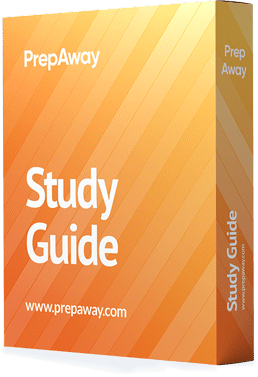 cert-15
cert-16
cert-20
350-601 Exam - Implementing and Operating Cisco Data Center Core Technologies (DCCOR)
cert-27
Download Free 350-601 Exam Questions
cert-32
Cisco CCIE Data Center Certification Practice Test Questions and Answers, Cisco CCIE Data Center Certification Exam Dumps
All Cisco CCIE Data Center certification exam dumps, study guide, training courses are prepared by industry experts. Cisco CCIE Data Center certification practice test questions and answers, exam dumps, study guide and training courses help candidates to study and pass hassle-free!
Gaining the CCIE Data Center certificate provided by Cisco is a renowned validation of one's skills in handling data center technologies and certain solutions as well as and working with them efficiently.
Target Audience for Cisco CCIE Data Center Certification
The candidates who aim to obtain CCIE Data Center are not required to meet any specific prerequisites. However, the vendor has some recommendations that would make the certification journey easier. Therefore, according to the information presented on the official site, it would be good that the applicants have between five to seven years of experience deploying, designing, optimizing, and working with data center solutions.
Certification Details
Those professionals who want to get Cisco CCIE Data Center certified need to follow two steps. The first milestone is passing the exam DCCOR 350-601. It tests the candidates' ability on Cisco Data Center Core Technologies implementation and operation. The vendor doesn't give too many details on how the test is structured. Therefore, the applicants should be ready to answer as many questions correctly as possible within the given 2 hours.
The second stage to complete is passing a lab exam that is called CCIE Data Center v3.0. This is a practical test that lasts for 8 hours. It checks one's ability to manage a complete lifecycle of advanced data center networks. Therefore, the exam-takers should demonstrate that they can design and deploy data center solutions and products, as well as optimize and operate them.
Topics Included in the Certification Exams
The core exam 350-601 is not that tough for applicants with several years of working background in the field. It assesses one's competence in the areas such as network, storage network, security, automation, and compute. When it comes to the lab test, it is more challenging. It validates the candidates' skills in the following domains:
L2/L3 Connectivity of Data Center which includes the ability to manage Layer 2 technologies, routing features, protocols, and multicast protocols
Data Center Fabric Infrastructure, including physical fabric components, fabric and tenant policies, fabric monitoring, and virtual networking
Data Center Fabric Connectivity that focuses on VRF lite, L3Out, Inter Fabric connectivity, and Overlays
Management of computing resources and connectivity
Deployment of Data Center Storage features and protocols such as FC and FCoE, RoCE v2 over IP Networks, and iSCSI
Network services and Data Center Security, covering the topics such as RBAC, network redirection and services insertion, and traffic management
Data Center orchestration and automation using scripts, tools, intersight, and CloudCenter Suite
Training Options for CCIE Data Center
Implementing and Operating Cisco Data Center Core Technologies (DCCOR) v1.0

If they want to pass the certification exam DCCOR 350-601 easily, candidates need to complete Cisco's official course. Therefore, they should attend the DCCOR v1.0 class to understand how to implement and operate the Cisco Data Center Core Technologies. Also, this training prepares them for further development and builds a foundation for advanced-level roles related to Data Center. Once they finalize the class, the applicants will know how to implement a data center computer and work with SAN and LAN infrastructure. During the sessions, they will also learn everything about the essential points when it comes to data center automation and security. Another benefit that they will get at the end of this course is acquiring hands-on experience in maintaining, deploying, operating, and securing the Cisco data center infrastructure.

Depending on the way they prefer to study, the candidates can choose between three types of course organization. First, they can go for the instructor-led training. It brings them to the classroom for 5 days during which they will get hands-on lab experience. Also, the test-takers will receive self-paced materials equivalent to 3 days of training. Another option would be to enroll in virtual instructor-led training. Its structure is the same as the classroom-type of the course, just that everything is developed virtually. The final category is determined by e-learning. Therefore, the candidates can study over the course of 8 days with official materials that help them get the skills tested in the exam. They will receive access to videos, challenges, and practice tests.

The course has some prerequisites. The vendor recommends that the applicants should be familiar with SANs, Ethernet, TCP/IP networking, Fibre Channel protocol, and hypervisor technologies. Other prerequisites include the ability to identify Cisco Data Center Nexus products together with related Cisco MDS families. Also, the candidates should understand that they know how to manage Cisco Enterprise Data Center architecture as well as server system design and architecture.

CCIE Data Center a Complete Guide – 2021 Edition (by Gerardus Blokdyk)

This book is different than other study guides that the candidates have used before to obtain the Cisco CCIE Data Center certification. Instead of presenting just a textbook, this material includes digital components. It includes different self-assessment tools that help individuals understand if they are ready to take the test or they should study more.

The guide contains updated case-based questions that are split into seven levels. Therefore, the exam-takers will identify quicker which improvements they could make. Once they finalize going through the chapters presented in this book, they will be able to effectively diagnose projects related to Data Center, as well as use diagnostic practices for organizations, businesses, initiatives, and processes. They will also be able to implement proper strategies and align them with overall goals. Finally, they will become experts in integrating the most recent CCIE Data Center advances and use best practice guidelines to transform plans into practice.

Essentials of CCNP and CCIE Data Center Core

This book was published at the end of 2020 by Fraciovek Publications. It includes the top 100 real-life project tips and scenarios to help the exam-takers leverage their skills and pass the certification test from the first attempt. The clues included in this book are extracted from the latest projects implemented by professionals who have already obtained this certification. This material is available in the English language and it gives the candidates the right context to apply their knowledge and understand whether they are ready to become accredited.

Among the concepts identified in the book, the applicants will find details on project setup tasks related to CCNP and CCIE Data Center Core collaboration. Also, they will discover tips and tricks related to the requirements analysis.
Conclusion
After completing the mentioned course and going through credible books, candidates will get fully ready to face the exams associated with the CCIE Data Center certificate. Mastering the topics covered in the official syllabus, practicing a lot for the lab test, and keeping the right mindset is essential for success at this path. Once you earn this certification, you will also gain the needed proof of competence and will be prepared for real-world job responsibilities.
CCIE Data Center certification practice test questions and answers, training course, study guide are uploaded in ETE files format by real users. Study and pass Cisco CCIE Data Center certification exam dumps & practice test questions and answers are the best available resource to help students pass at the first attempt.