cert
CyberOps Associate (Cisco Certified CyberOps Associate) Dumps
cert-1
cert-2
Pass Cisco CyberOps Associate Certification Exam in First Attempt Guaranteed!
Get 100% Latest Exam Questions, Accurate & Verified Answers to Pass the Actual Exam!
30 Days Free Updates, Instant Download!
cert-5
cert-6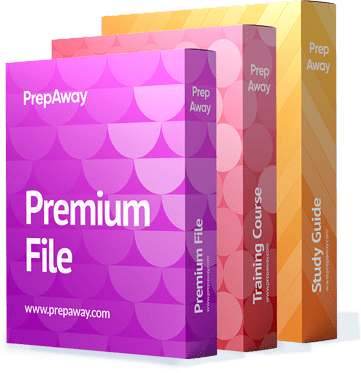 Premium File 263 Questions & Answers. Last update: Oct 03, 2023
Training Course 21 Lectures
Study Guide 965 Pages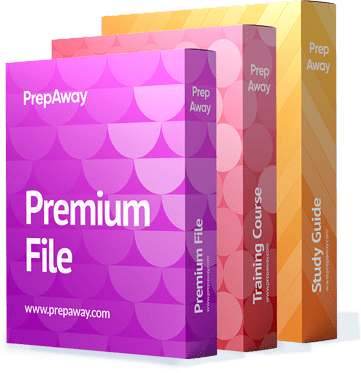 200-201 Premium Bundle
Premium File 263 Questions & Answers
Last update: Oct 03, 2023
Training Course 21 Lectures
Study Guide 965 Pages
Purchase Individually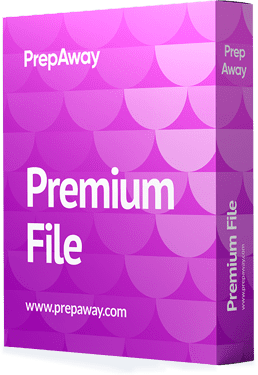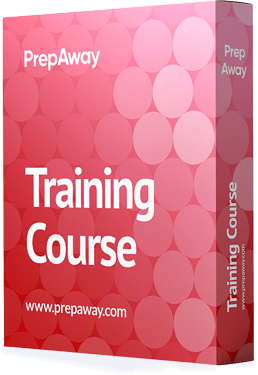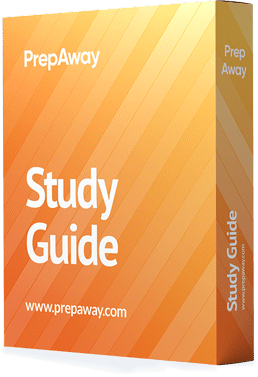 cert-15
cert-16
cert-20
200-201 Exam - Understanding Cisco Cybersecurity Operations Fundamentals (CBROPS)
cert-27
Download Free 200-201 Exam Questions
cert-32
Cisco CyberOps Associate Certification Practice Test Questions and Answers, Cisco CyberOps Associate Certification Exam Dumps
All Cisco CyberOps Associate certification exam dumps, study guide, training courses are prepared by industry experts. Cisco CyberOps Associate certification practice test questions and answers, exam dumps, study guide and training courses help candidates to study and pass hassle-free!
Cisco CyberOps Associate is a relevant certificate to anyone who wants to launch a career or advance their position in the field of cybersecurity operations. This certification establishes your capabilities in dealing with cybersecurity threats and attacks. It further indicates that you have fully grasped all the core concepts, allowing you to efficiently identify, respond, and prevent cybersecurity concerns within a network.
As an associate-level accreditation, this one does not come with any prerequisites. The candidates can be current tech professionals or individuals pursuing a technical degree. However, it's advisable that you get the hang of the topics beforehand. Be acquainted with the test requirements and check if the certification is suitable for your needs. You can find all the major objectives with their corresponding details on the official website. To give you an outline, these include vital security concepts, policies, procedures, and monitoring. There's also a discussion about host-based analysis and network intrusion analysis.
The process of achieving this certificate is pretty simple. All you have to do is to accomplish one exam and that is 200-201 CBROPS. To clinch the test on your first try, you will need a couple of reliable courses and other materials to help you out. Below are the some of the most practical resources to build up your cybersecurity command, from the concepts down to the procedures.
Official Training Course for 200-201 CBROPS
Referred to as Understanding Cisco Cybersecurity Operations Fundamentals (CBROPS), the official course provides you with a more strategized guide on how to grasp the critical security terms and concepts, along with the most common breaches related to networks and apps. It also gives lessons on the correct type of data to be used when handling security incidents. Moreover, it teaches you how to deal with alerts so you can follow the right set of procedures and protocols.
All these relevant subjects are sensibly explained in the lessons and hands-on labs. For the course duration, it depends on your preference. You can opt for E-learning and study at your own pace for 8 days. Another option is the instructor-led training that runs for up to 5 days in a classroom setup. Or if you prefer a more convenient format, go for the virtual training sessions that are also administered by a Cisco expert through web-based discussions. Both classroom and virtual training courses come with practical labs.
Preparing for Cisco CyberOps Associate with Books
Official Cert Guide for Cisco CyberOps Associate CBROPS 200-201

Author: Omar Santos

To familiarize yourself with the test requirements, it's highly recommended that you start with the official guide. This self-study book features all the crucial exam objectives in a logical manner to make your training more effective yet less stressful. Moreover, the chapter-by-chapter setup provides a highly organized learning process. In each part of this material, there's a pre-quiz so you'll get an idea of your prior knowledge and will be able to spend your time wisely. Final chapter reviews are also incorporated for better retention of the core areas. And to forge ahead with your topic mastery, don't miss the practice test library.

Accordingly, through the comprehensive lectures and overviews, you become a dependable member of the cybersecurity operations team. And with your theoretical command and technical skills, you can clearly plot your goals and pursue an entry-level or junior role in a Security Operations Center, or SOC.

The outline of the book primarily goes around the possible cybersecurity issues that may arise in a network. And as a key professional in the organization, you are assigned to handle these concerns with ease. Therefore, it's important that you gain in-depth knowledge about security terminologies, protocols, and incident responses ― specifically those associated with computers and products (CSIRT and PSIRT). Substantial know-how of cyber forensics and incident response lifecycle is also useful. During the training process, you will run into two pertinent types of cybersecurity analysis ― host-based and network intrusion. These two are significant forms of investigation that you need to discern carefully.

Cisco Certified CyberOps Associate – 200-201 Understanding Cisco Cybersecurity Operations Fundamentals

Author: Ger Arevalo

If you have extra time, grab this book and evaluate how well you comprehend the rudiments of cybersecurity operations. This can serve as a supplement to the official training course and certification guide. Since this material highlights more on the review phase, it's recommended to use it at the end part of your training. This is because the content of the book is more concise and shorter compared to the previously mentioned resources. It does not dig deep into the specifications but rather on the crucial aspects that will surely appear on the exam. By then, it would be easy to uncover your strong points as well as your weak areas.

Cybersecurity For Dummies

Authors: Joseph Steinberg

This is another must-have book to master the basic features of cybersecurity, the contents of this material highlight the nitty-gritty of the sphere. It starts with fundamental definitions and features to increase your understanding and proceeds to providing all the crucial information making it easy for you to work with different technical tasks and projects. Subsequently, it touches on the readily available tools so you can distinguish threats and avoid possible breaches with no effort. On top of the itemized lessons, the book contains some practical strategies on how to protect your personal stuff, respond to security issues following the rights protocols, and recover in case of a network breach. The recovery steps after a cyber-attack are recorded too to give you an outline of the best moves you need to follow through. All these lectures and tips can assist you in launching a fruitful cybersecurity career.

The book is available at Amazon, in both digital (Kindle and Audio) and paperback format. With the options at hand, this gives you the opportunity to choose your preferred learning method. And of course, you won't be disappointed with the contents of the book because it has been reviewed by experts and has been attested by many cybersecurity professionals around the world. In fact, it's one of the top-rated references to-date that covers all the important security aspects.
Conclusion
Earning the CyberOps Associate certification is not a difficult task for those who know where to find relevant information on the topics tested in 200-201 exam. The above-mentioned training course along with books for professionals with different levels of expertise will help to acquire basic competence alongside solid skillset in the IT security field. Prepare with these credible materials will all the dedication, assess yourself through practice tests, and you'll become accredited for sure.
CyberOps Associate certification practice test questions and answers, training course, study guide are uploaded in ETE files format by real users. Study and pass Cisco CyberOps Associate certification exam dumps & practice test questions and answers are the best available resource to help students pass at the first attempt.