cert
CCT Data Center (Cisco Certified Technician Data Center) Dumps
cert-1
cert-2
Pass Cisco CCT Data Center Certification Exam in First Attempt Guaranteed!
Get 100% Latest Exam Questions, Accurate & Verified Answers to Pass the Actual Exam!
30 Days Free Updates, Instant Download!
cert-5
cert-7
cert-8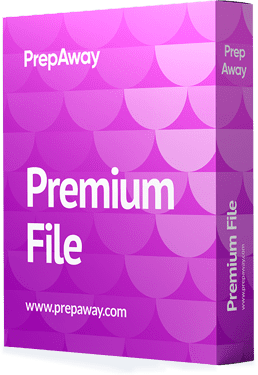 Premium File 136 Questions & Answers. Last update: Sep 15, 2023
Whats Included:
Latest Questions
100% Accurate Answers
Fast Exam Updates
Purchase Individually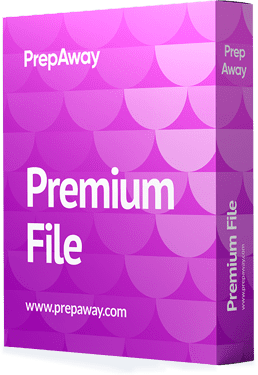 cert-15
cert-16
cert-20
010-151 Exam - Supporting Cisco Data Center System Devices (DCTECH)
cert-27
Download Free 010-151 Exam Questions
cert-32
Cisco CCT Data Center Certification Practice Test Questions and Answers, Cisco CCT Data Center Certification Exam Dumps
All Cisco CCT Data Center certification exam dumps, study guide, training courses are prepared by industry experts. Cisco CCT Data Center certification practice test questions and answers, exam dumps, study guide and training courses help candidates to study and pass hassle-free!
CCT Data Center is an accolade granted to professionals proved their expertise in troubleshooting and maintaining all key Cisco Unified Computing Systems and servers. This certification connotes one's abilities to expertly diagnose, replace, and repair pertinent devices and sites. Furthermore, it means that this specialist has a solid familiarity with Cisco UCS components, accessories, interfaces, and modes.
Henceforth, having this certificate is very advantageous to anyone leading or participating in technical projects. These can include professionals such as field support technicians and support engineers. And if you're planning to get a hold of this accreditation, you're right on track. Below are the most reliable training materials and books to reinforce your learning and raise your chances to pass the one and only exam requirement of CCT Data Center, which is 010-151 DCTECH.
Best Preparation Materials for 010-151 Exam
Data Center Fundamentals

Author: Mauricio Arregoces and Maurizio Portolani

Mastering the basics goes a long way. So, if you need a refresher of the key concepts, take possession of this book and for sure you'll come across all the critical terminologies you have to know. This material particularly explains the relevance of server farms and how these are designed and scaled via content switching and data center.

Moreover, it pinpoints all the core principles that commonly arise during the process of intranet and internet IP-based server farms. To wrap it all, there will be a full analysis of the major data center technologies, along with some real-life scenarios.

NX-OS and Cisco Nexus Switching

Authors: David Jansen, Matthew McPherson, and Ron Fuller

It must be noted that CCT Data Center largely encompasses the Cisco NX-OS configuration. So, it's only substantial that you add this book to your list of study resources. Utilizing this guide will strengthen your skills in handling, supervising, and repairing NX-OS in an enterprise setup. It also helps in transitioning your theoretical knowledge of Config sync into real-world abilities. The book accentuates a variety of technologies, particularly FabricPath, Config sync, OTV, Multi-Hop FCoE, VSG, LISP, MPLS, IPv6, QoS, and Layer 3 on Nexus 5000.

All these subjects are consolidated in the extensive chapter discussions. On top of that, this guide comes with an itemized case study to support your knowledge about data center migration with Nexus and NX-OS. It also keeps you up-to-date with the proper way to handle mobility via the new LISP. And lastly, it brings together the best practices required for security, virtualization, and high availability.

Cisco Unified Computing System

Authors: Roger Andersson, Tommi Salli, Silvano Gai

Together with the Cisco NX-OS configuration, CCT Data Center also puts emphasis on Cisco data center products and components. And the highlight here is the Cisco Unified Computing System or UCS. So, if you want to ensure success in your certification exam, don't forget to use this book as one of your references. This definitive material rounds up the essential contents of UCS, specifically its architecture and deployment. It also expounds on the repercussion of technologies such as virtualization, large memories, and unified I/O. Likewise, it shows you the progression of server CPU, I/O subsystems, and memory. Learning these pressing subjects prepares you not just for the certification exam but also for the real-world tasks.

As you complete this book, you become more aware of the importance of UCS in data center performance. It helps you realize that such product line is a poignant factor in business efficiency and success. So, keep your focus when studying the material and gain optimum understanding from the detailed chapters and practical strategies covered.

Supporting Cisco Data Center Networking Devices (by Ace It)

This collection of practice questions gathers all the relevant topics about Data Center in one place. It primarily embraces the fundamentals of Cisco NX-OS configuration, together with the vital Cisco Data Center products and UCS components. By successfully mastering all the topics from this material, you build up your confidence and polish your technical adeptness. Do take note that this one only comes in Kindle format.

Implementing Cisco Unified Computing System LiveLessons

If you're looking for an easy-to-understand guide that you can maximize at your own pace, Cisco's LiveLesson is one of the best options. This is highly suggested to those who want to shape their UCS knowledge. And by availing of the course, you are given wide access to the video sessions that focus on UCS hardware mechanisms, configuration, fabric interconnect modes, service profiles, administration, resource pools, and C-series servers.

The entire duration of this video training lasts for more than 4 hours. But this does not mean that you should complete it all within the time frame. You have the luxury to stream and even download the material at your own convenience. And with the upgraded features, it allows you to navigate between modules smoothly and evaluate your progress effectively.

CCT Data Center Official Training Course

But of course, you can't miss the official training course for 010-151 DCTECH. As it is a self-study material, you are given the liberty to access it for 180 days, or roughly 6 months. This runs up to 7 to 8 hours, covering all the fundamental and complex features of the Cisco data center and its operating software.

The objectives of the course are well-organized. It leads off with a review of data center networking basics such as SAN, UTP, server options, and fiber connectors. Then, it carries on with the identification of UCS component models, MDS switches, and Cisco Nexus, among others. To further equip your UCS knowledge, you need to go through its operating modes and product components. Henceforth, you have to learn more about Cisco NX-OS and Cisco GUI. Completing the coverage is the discussion of field servicing, which assists you in replacing and troubleshooting different Cisco UCS-related issues.

All these key topics are evenly categorized into modules and interactive videos to smoothly illustrate the requirements of the exam. These also improve your competency level so you can provide the most effective resolutions to any possible UCS concerns. Upon finishing this training course, you transform into a more skillful professional with a wider grasp of the vital Cisco Unified Computing System features.
In Conclusion
Although CCT is an entry-level certification, it requires candidates to possess certain knowledge and have strong understanding of basic topics. By going through the above-mentioned study resources, you'll develop both theoretical knowledge and hands-on abilities and will be ready to ace 010-151 exam in the initial attempt. Choose the most suitable book or course, and start your certification journey!
CCT Data Center certification practice test questions and answers, training course, study guide are uploaded in ETE files format by real users. Study and pass Cisco CCT Data Center certification exam dumps & practice test questions and answers are the best available resource to help students pass at the first attempt.