cert
CCIE Enterprise Wireless Dumps
cert-1
cert-2
Pass Cisco CCIE Enterprise Wireless Certification Exam in First Attempt Guaranteed!
Get 100% Latest Exam Questions, Accurate & Verified Answers to Pass the Actual Exam!
30 Days Free Updates, Instant Download!
cert-5
cert-6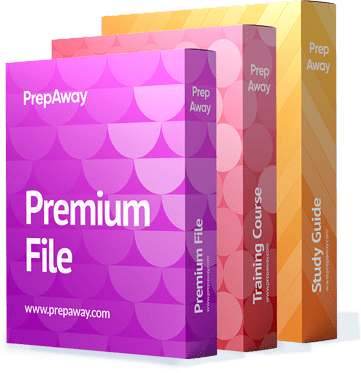 Premium File 802 Questions & Answers. Last update: Oct 03, 2023
Training Course 196 Lectures
Study Guide 636 Pages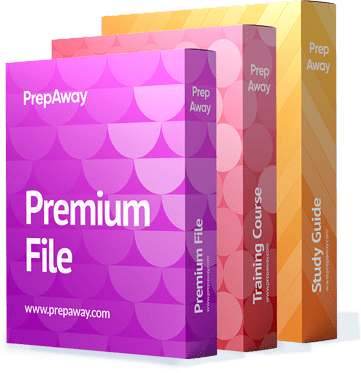 350-401 Premium Bundle
Premium File 802 Questions & Answers
Last update: Oct 03, 2023
Training Course 196 Lectures
Study Guide 636 Pages
Purchase Individually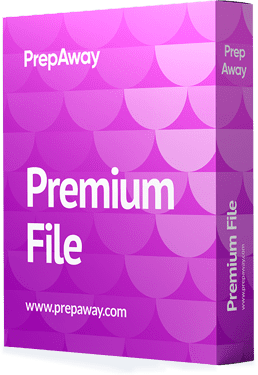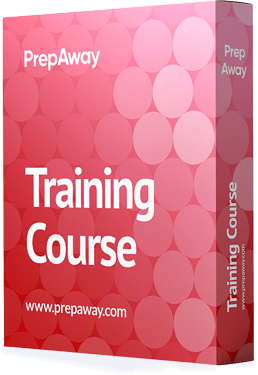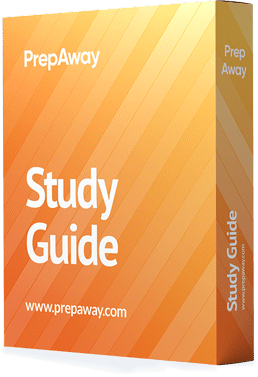 cert-15
cert-16
cert-20
350-401 Exam - Implementing Cisco Enterprise Network Core Technologies (ENCOR)
cert-27
Download Free 350-401 Exam Questions
cert-32
Cisco CCIE Enterprise Wireless Certification Practice Test Questions and Answers, Cisco CCIE Enterprise Wireless Certification Exam Dumps
All Cisco CCIE Enterprise Wireless certification exam dumps, study guide, training courses are prepared by industry experts. Cisco CCIE Enterprise Wireless certification practice test questions and answers, exam dumps, study guide and training courses help candidates to study and pass hassle-free!
Cisco CCIE Enterprise Wireless is awarded to those who have proven their command in multifaceted enterprise wireless networks. It is part of Cisco's expert-level accreditation track and is highly suitable for network professionals wanting to carve a mark in the field and become top-level specialists.
Cisco CCIE Enterprise Wireless and Its Key Requirements
There are only two things you need to do to achieve the Cisco CCIE Enterprise Wireless certificate. The first one is the 120-minute ENCOR exam (350-401) that also serves as a qualifying test for other Cisco certifications such as CCNP Enterprise, CCIE Enterprise Infrastructure, and Cisco Certified Specialist – Enterprise Core. The second phase is the practical 8-hour test exam, where you will have to complete hands-on tasks related to enterprise wireless networks. And if you're getting ready for this specific certification track, you've come to the perfect page. Below are the most recommended books and training courses to effectively prepare you for the exams.
Training Options for CCIE Enterprise Wireless
Official Training Course for ENCOR exam

Known as Implementing and Operating Cisco Enterprise Network Core Technologies, this course is one of the most valuable tools to pass Cisco 350-401. It looks into the main topics of the exam in a very detailed manner, starting with the enterprise network architecture, particularly IPv4 and IPv6. There will also be an in-depth explanation of key subjects such as Layer 2 Port Aggregation, Redundant Switched Topology, Virtual Private Networks, Wireless Network Features, Infrastructure Security, and SD-Access Solution. Moreover, it establishes your adeptness in various routing protocol attributes, including OSPF, EIGRP, and EBGP.

You are given three options for this course. The instructor-led and virtual formats include 5 days of training sessions that come with hands-on lab exercises and extra materials for 3-day self-study. Another choice is E-learning, which is suggested if you want to go through the topics at your own pace. This one has a collection of comprehensive videos and practice resources that can be accessed for up to 8 days.

CCNP and CCIE Enterprise Core (Official Cert Guide)

Authors: David Hucaby, Brad Edgeworth, Kevin Wallace, Ramiro Garza Rios, and Jason Gooley

For those who prefer a physical reference material, make sure to grab a copy of this book from Cisco Press or Amazon. As an official certification guide, it provides you with a highly organized content of the primary test requirements. The chapters mainly follow the official topics listed in the blueprint so you can easily go along the key subjects. And for you to maximize the preparation period properly, the book encompasses pre-chapter evaluations to help you know how much time you need to spend on certain area. Aside from the initial self-assessment and the all-inclusive discussion of the core topics, the guide comes with end-chapter quizzes and practice tests to help you gauge your knowledge.

And to further drill on the vital themes, there will be a video mentoring, so at this point, you can get support from the Cisco experts themselves. They will provide you with relevant strategies and suggestions to optimize your training and craft the best learning process.

IEEE 802.11 Handbook: A Designer's Companion

Authors: Bob O'Hara and Al Petrick

The above-mentioned materials are mainly focused on the first certification requirement, and that is 350-401 ENCOR. Before you forget, this exam is just the initial part of the CCIE Enterprise Wireless accreditation. To pass the second stage, which is the lab test, you need to get across the ABCs of wireless network technologies.

Listed as one of the resources from the official learning matrix for CCIE Enterprise Wireless, this book fills the gap in handling wireless solutions on Cisco equipment. To give you an overview, the topics expounded here include LANs, WLANs, MAC, TPC, DFS, IAPP, M1B, and PHY. It also points up the crucial security enhancements, together with QoS.

CCIE Wireless v3 Study Guide

Authors: Nicolas Darchis, Carlos Alcantara, Jerome Henry, Federico Ziliotto, and Jeal Jimenez

In relation to the IEEE 802.11 Handbook, you can also get support from this specific study guide. It helps you master the entire wireless lifecycle, from end to finish. As an outline, it kicks off with the planning and designing phase that concentrates on enterprise-class WLANs. It continues with setting up the wireless network infrastructure, optimizing existing wired networks, troubleshooting IOS Autonomous WLAN devices, securing wireless networks, and handling management operations. With the aid of this guide, you pick up necessary wireless automation abilities to develop your confidence in answering the practical test. Carefully created by Cisco wireless network specialist, the book highlights the conceptual side of the topics so you can easily maneuver through any enterprise wireless task.

Designing and Deploying 802.11 Wireless Networks: A Practical Guide to Implementing 802.11n and 802.11ac Wireless Networks For Enterprise-Based Applications

Author: Jim Geier

Check on your knowledge of the fundamental wireless concepts, apps, and technologies through this practical guide. It directs your attention to different WLAN components and important deployment processes. Likewise, it gives emphasis on the vital 802.11 standards in connection with network support. So, whether you're planning to migrate from older equipment or apply a new wireless network, the book features all the things you need to know.

On top of the thorough discussions, case studies and hands-on exercises are also provided to elaborate on these topics. And of course, you'll get practical tips and techniques direct from the author, so don't miss them out.

CCNP Wireless or 642-732 CUWSS Quick Reference

Author: Jerome Henry

After studying the references for the hands-on exam, you can cap off your training with this eBook. It's a noteworthy resource that offers a concise review of the main subject areas through graphical-based insights. Since it only addresses the crucial topics, this relatively helps in improving memory retention.

It will be easy for you track your progress and uncover your weak points. And by using this material as your final test guide, you can examine the concepts and commands in a more logical and straightforward manner. So, if you're looking for a relevant and handy source of all important facts, be sure to have this book on your side.
In Conclusion
Since the CCIE Enterprise Wireless requires both knowledge of theory and hands-on skills, be ready to follow official training along with reading guides to master each and every concept. The above-mentioned options will serve you well in preparation as they have already helped hundreds of students. Enroll now, pass the tests easily, and get recognized as an expert.
CCIE Enterprise Wireless certification practice test questions and answers, training course, study guide are uploaded in ETE files format by real users. Study and pass Cisco CCIE Enterprise Wireless certification exam dumps & practice test questions and answers are the best available resource to help students pass at the first attempt.