cert
CCIE Enterprise (Cisco Certified Internetwork Expert Enterprise) Dumps
cert-1
cert-2
Pass Cisco CCIE Enterprise Certification Exam in First Attempt Guaranteed!
Get 100% Latest Exam Questions, Accurate & Verified Answers to Pass the Actual Exam!
30 Days Free Updates, Instant Download!
cert-5
cert-6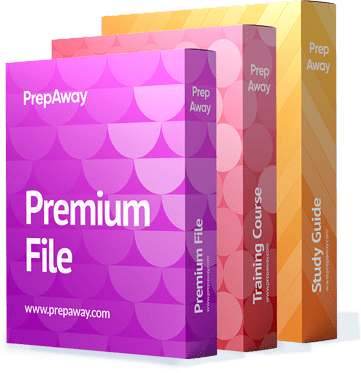 Premium File 802 Questions & Answers. Last update: Oct 03, 2023
Training Course 196 Lectures
Study Guide 636 Pages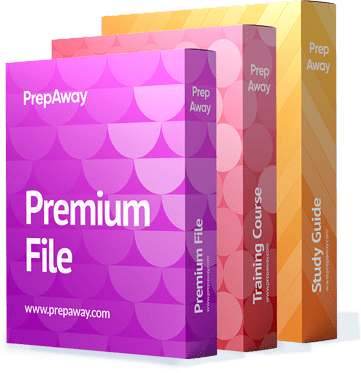 350-401 Premium Bundle
Premium File 802 Questions & Answers
Last update: Oct 03, 2023
Training Course 196 Lectures
Study Guide 636 Pages
Purchase Individually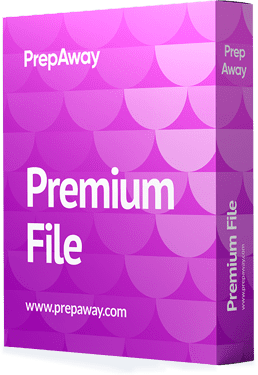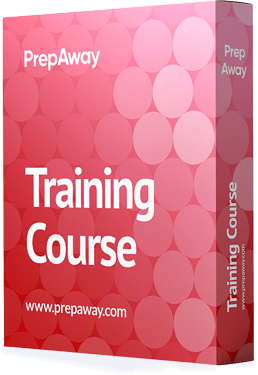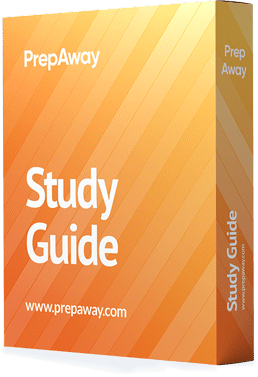 cert-15
cert-16
cert-20
350-401 Exam - Implementing Cisco Enterprise Network Core Technologies (ENCOR)
cert-27
Download Free 350-401 Exam Questions
cert-32
Cisco CCIE Enterprise Certification Practice Test Questions and Answers, Cisco CCIE Enterprise Certification Exam Dumps
All Cisco CCIE Enterprise certification exam dumps, study guide, training courses are prepared by industry experts. Cisco CCIE Enterprise certification practice test questions and answers, exam dumps, study guide and training courses help candidates to study and pass hassle-free!
Cisco CCIE Enterprise is part of the expert-level certification path and includes CCIE Enterprise Infrastructure and CCIE Enterprise Wireless. These certificates are given to skilled professionals with aptness in intricate enterprise infrastructure features. They are most suitable for help desk technicians, network administrators, network engineers, and network designers. To secure any of these accreditations, you have to go through two requirements ― qualifying exam (ENCOR 350-401) and an 8-hour lab test. To anyone planning this certification path, here's a collection of the most reliable training materials to-date.
But before you dive into the materials listed below, be sure that you have already checked the official list of topics for both the ENCOR and the practical exams. Use these references hand in hand with the books and training course to make your preparation more efficient. Also, the official blueprint will make it easier to map out your success story and transform into an expert tech professional of your choice!
Official Cert Guide for CCNP and CCIE Enterprise Core

Authors: Brad Edgeworth, David Hucaby, Jason Gooley, Kevin Wallace, and Ramiro Garza Rios

Developed by Cisco experts, this material covers everything you need about enterprise infrastructure, its lifecycle, networks, solutions, and such. It serves as a self-study instrument for all candidates of ENCOR 350-401, which is the core requirement for both CCNP and CCIE Enterprise certifications.

Mimicking the official exam blueprint, it will be easy for you to follow through with the main test objectives. There are pre-chapter quizzes to assess your prior knowledge. Each chapter then highlights a specific subject matter, elaborating all key concepts and core topics. To help solidify your grasp of the significant information, the book comes with additional review features such as lists and tables that explain crucial terms. And of course, all the subject areas discussed in the guide are applicable to your exam and professional pursuits. You can get this material directly from Cisco Press or from Amazon.

Portable Command Guide for CCNP, CCIE Enterprise Core, and CCNP Enterprise

Authors: Patrick Gargano and Scott Empson

Another recommended book is the official portable guide for three Cisco certifications. This all-in-one material summarizes all the pivotal terminologies, prompts, and commands related to enterprise network architecture. It comes with sample configurations and detailed explanations to help you wrap around each topic comprehensively. There are even additional tips on what you ought to do and not to do, making it very useful. Lastly, you are given a black section to input all your insights and other personal thoughts.

By completing this book, you become more skillful in handling tasks associated with network design, assurance, automation, virtualization, security, and the like. What makes this more commendable is its compact size. It's very handy, which means you can carry it wherever you go. And since this is from Cisco Press, you'll also acquire practical training and simulation to nail down your exam.

Cisco CCIE Routing and Switching v5.0 Configuration and Troubleshooting (Practice Labs Bundle)

Author: Martin J. Duggan

As part of the certification learning matrix, this eBook offers you three lab scenarios that copy the routing and switching setup. The sample situations act as a tool to put your knowledge into practice. It gives you a thorough overview on how to deal with different configurations in a larger and complex environment.

Additionally, the labs provide you with clear and concise guidelines to keep you on track with the challenges. To make the exercises more relatable, you are given the opportunity to go over a lab de-brief, manipulate config features, and test your own lab structure. Right after, you have to stack up tables and configurations against the correct answer to evaluate your proficiency.

Routing TCP/IP, Volume I and II

Authors: Jeff Doyle and Jennifer DeHaven Carroll

The first volume concentrates on interior routing protocols, particularly on how to implement TCP/IP using Cisco routers. The lessons and case studies are all well-thought-out to provide you with core knowledge of the updated features. There are also exercises with related solutions to assess your understanding.

On contrary, the second volume aims at your adeptness of the exterior routing protocols, along with some advanced IP routing technicalities. It touches the entirety of gateway protocols so you get profound information of the concepts and their functionalities. Completing this book signifies your mastery of BGP-4 and NAT. It also means that you can expertly administer IP multicast routing and router management and understand IPv6 well.

So, if you want to be completely immersed with the vital routing protocols and models, make sure to study volumes I and II. Both books are available at Cisco Press.

ENCOR v1.0 Training Course

The official training course for ENCOR 350-401 is a highly functional resource loaded with significant study resources. If you avail of the instructor-led training, either classroom or virtual, there will be a 5-day comprehensive discussion of the enterprise networks. On top of that, lab practice and self-study materials will be provided. On the other hand, if you choose the E-leaning, then an 8-day content with the latest videos, challenges, and practice exam will be given.

The course itself takes on two core areas ― enterprise networking and routing and switching. It commences with the Cisco Enterprise network architecture, and then the crucial switching paths, switched topology, LAN connectivity, security, and so on. For the lab outline, it emphasizes on the technical side such as investigating the Content Addressable Memory, examining Cisco Express Forwarding, troubleshooting EtherChannel, configuring Syslog, and developing Python scripts.

Overall, it readies you on how you deal with enterprise wireless and wired networks. It builds up your configuration and troubleshooting skills so you can efficiently supervise a complex enterprise network. Before taking this course, it's a must to have a prior understanding of implementing basic LAN networks, routing, and wireless connectivity. Knowledge of Python scripting is also relevant. And do take note that completing this course also prepares you for related Cisco certifications, particularly CCNP Enterprise and Cisco Certified Specialist – Enterprise Core. Therefore, you have to strive hard and study this course meticulously.
Conclusion
With such a variety of training options and credible books, all you need is dedication and determination at your path to getting CCIE Enterprise certified. Make use of any of the above materials, grasp every topic thoroughly, and you'll build a solid skillset. The up-to-date knowledge gained during studies will help you both in the exam and in the workplace.
CCIE Enterprise certification practice test questions and answers, training course, study guide are uploaded in ETE files format by real users. Study and pass Cisco CCIE Enterprise certification exam dumps & practice test questions and answers are the best available resource to help students pass at the first attempt.