cert
AdWords (Google AdWords Certification) Dumps
cert-1
cert-2
Pass Google AdWords Certification Exam in First Attempt Guaranteed!
Get 100% Latest Exam Questions, Accurate & Verified Answers to Pass the Actual Exam!
30 Days Free Updates, Instant Download!
cert-5
cert-6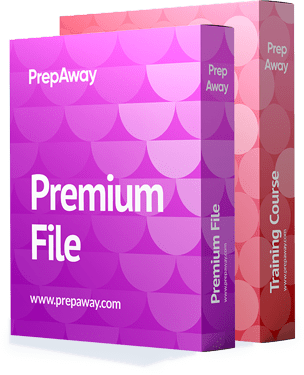 AdWords Fundamentals Premium Bundle
Premium File 225 Questions & Answers. Last update: May 30, 2023
Training Course 176 Lectures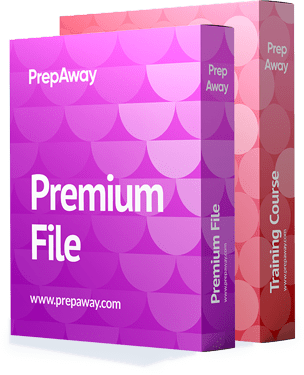 AdWords Fundamentals Premium Bundle
Premium File 225 Questions & Answers
Last update: May 30, 2023
Training Course 176 Lectures
Purchase Individually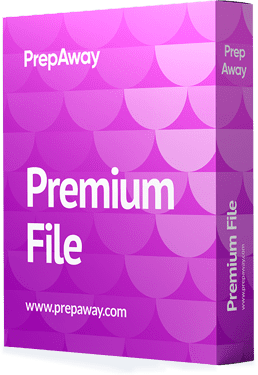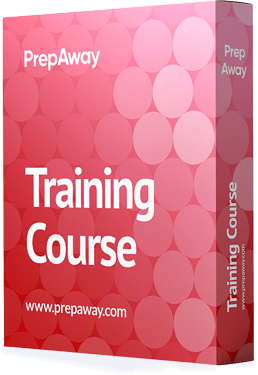 cert-15
cert-16
cert-17
About Google AdWords Certification
Google AdWords certifications are the professional badges that Google provides to individuals who aim to develop their competency in different aspects of Google Ads. Currently, Google offers six comprehensive paths as part of its AdWords training. These include the next:
Google Ads Apps
Google Ads Display
Google Ads Video
Google Ads Measurement
Google Shopping Ads
Google Ads Search
Before You Get Started, Here's What to Know
Before you register for your desired Google Ads certification, you should ensure you already have a Skillshop account. Skillshop is Google's official accreditation partner that also provides relevant study materials. If you haven't created your account just yet, you may want to visit the official website to learn how you can set it up and continue with your exam preparation journey.
Exam Details
The Google Ads certification exams are available in as many as 22 languages, including popular ones like English, Spanish, Portuguese, Chinese, German, and Japanese, among the rest. You will need to score at least 80% to pass most of these tests and will be given 75 minutes to answer all the questions.
If you fail any of the tests on the first try, you must wait for 24 hours before making another attempt. When taking the exam, the countdown begins as soon as you start and you will not be allowed to return to a question once you have answered or skipped it. Also, you cannot pause the clock once you launch the test. What's more, your newly acquired Google AdWords certification will be valid for 1 year, after which, you must recertify by retaking and passing the test to keep your skills updated. However, the good news is that all these exams are completely free.
Reviewing Popular Google AdWords Certifications
Let's discuss the 3 most popular Google Ads certifications;
1. Google Ads Search Certification
The Google Ads Search certificate helps learners demonstrate their ability to build and optimize campaigns. Accredited professionals will also prove their competency in handling automation tasks, including the use of Smart Bidding along with Audience Solutions. To help you study for this exam, Google provides a wide variety of short online courses that cover the following topics:
Growing your business with Google Ads
Making ads relevant using Search Ad Extensions
Delivering the right message with text ads
Understanding the Google Ads Auction
Reaching valued customers using Search Audiences
Increasing conversions using Performance Planner
Exploring the value of Google Search
Increasing efficiency using Automated Bidding
Boosting performance using optimization score
2. Google Ads Display Certification
The Google Ads Display certificate, on the other hand, measures the technical skills required to deliver excellent results using a Display advertising investment. Certified candidates will showcase their understanding of popular display strategies and campaigns that help them fulfill their marketing objectives. When it comes to other abilities verified by passing the associated test, these involve creating a working plan for raising awareness, ensuring the coherence of this plan with the available budget, reaching new customers, and many more. However, the biggest focus here is on the Display Ads, so one has to know how to reach users using it, deliver the needed message, etc.
3. Google Shopping Ads Certification
The Google Shopping Ads certification validates one's skills needed to use as well as optimize the shopping ads. Here, learners will prove their technical ability to create and modify shopping campaigns that maximize conversions and reach. During the test, they will demonstrate their knowledge of how to promote local or online inventory right, how to boost the in-store traffic, how to connect shopper and retailers effectively, and more. The use of Performance Planner alongside Automated Bidding is covered in the exam as well.
Passing the Google Ads Exam Using the Approved Online Courses
Google Ads official courses for certification exams cover everything you should know to effortlessly pass the test, market your business, and reach a broad audience. Even though the Google Ads training programs vary in the content outline, they will maintain the same format and tell you not just about the topics but also some tips to build better solutions regardless of your specialization. You will learn more about adding keywords to your ad groups, setting up a PPC advertising campaign, using the bidding strategies, ad scripts, creating a PPC budget, and achieving search excellence. All these programs are provided through Skillshop and are completely free. Also, there is a free self-assessment for all Google ads exams that are not mandatory but still recommended to pass beforehand.
Best Google AdWords Revision Books
Here are the must-have revision books for the Google AdWords certification tests:
Ultimate Guide to Google Adwords: How to Access 100 Million People in 10 Minutes (Ultimate Series)

Google Ads is all about marketing your online business to cover a wider audience. So, this book will focus on providing knowledge of everything you need to do so and grow your business. The guide is written by Perry Marshall and Bryan Todd, and Mike Rhodes and includes the latest concepts around Google Ads. The most notable updates to the previous version include powerful bidding strategies that involve remarketing lists and links and a ton of tutorials and resources for completing specific tasks. This guide is a vital tool for AdWords beginners and experienced IT professionals alike.

Mastering Google AdWords 2020: Step-by-Step Instructions for Advertising Your Business (Including Google Analytics)

From the name, this book gives step-by-step coverage of Google AdWords concepts in the easiest way. It is written by Noah Gray and features a total of 46 topics. It starts with covering the details of Google AdWords including what it is, how it works, main benefits and disadvantages, major parts, and account linking, and then proceeds to ad extensions, the improvement of quality score, A/B testing, and more. Also, this book also addresses the skills required to choose keywords, set up ad groups, start a campaign, create ads, and target specific demographics. If you want to get the perfect head-start towards obtaining your Google Ads certification, this is a vital tool you cannot afford to ignore.

Attribution Modelling in Google Analytics and Beyond

This is the latest revision book for Google AdWords training. It is written by Himanshu Sharma and covers attribution modeling as a way of giving credit to specific channels of marketing to ultimately improve conversions. This material will help you grasp the skills you need to leverage solutions for your company by understanding clients' behavior. Throughout this book, there's a strong mention of Google Analytics as well as other relevant tools and technologies such as Google Ads, which has become a mainstay in the online business market.
Final Thoughts
Passing the Google AdWords exams is more than just a way to show your commitment to professional growth. It also demonstrates a strong desire to advance your online marketing skills using the right tools. Be it the Google Ads Search certificate, Google Ads Display, Google Ads Video, Google Shopping Ads, or Google Ads Apps, every path will propel you towards exciting job opportunities that come with improved earning potential.
Of course, the journey won't be easy. But, with the training resources and books we have covered in this guide, getting the required skills should be simpler. All you have to do is adopt the best approach and use the approved study. Congratulations! You are well prepared to pass your Google AdWords certification exam! Make a step towards it now.
cert-20
AdWords Fundamentals Exam - Google AdWords Fundamentals
The AdWords Display Advertising test is a 2-hours examination including 100 questions with the passing score - 80%.
The AdWords Display Advertising certification exam includes the best practices for advertising on Google display network/YouTube/mobile devices.
cert-27
Download Free AdWords Fundamentals Exam Questions
cert-32
Google AdWords Certification Practice Test Questions and Answers, Google AdWords Certification Exam Dumps
All Google AdWords certification exam dumps, study guide, training courses are prepared by industry experts. Google AdWords certification practice test questions and answers, exam dumps, study guide and training courses help candidates to study and pass hassle-free!
AdWords certification practice test questions and answers, training course, study guide are uploaded in ETE files format by real users. Study and pass Google AdWords certification exam dumps & practice test questions and answers are the best available resource to help students pass at the first attempt.