cert
Analytics (Google Analytics Certification) Dumps
cert-1
cert-2
Pass Google Analytics Certification Exam in First Attempt Guaranteed!
Get 100% Latest Exam Questions, Accurate & Verified Answers to Pass the Actual Exam!
30 Days Free Updates, Instant Download!
cert-5
cert-6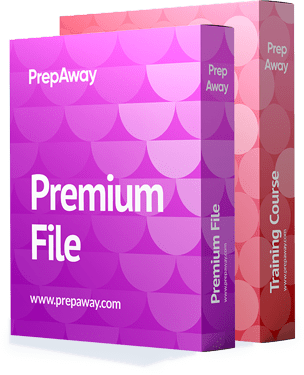 Google Analytics Premium Bundle
Premium File 70 Questions & Answers. Last update: May 30, 2023
Training Course 21 Lectures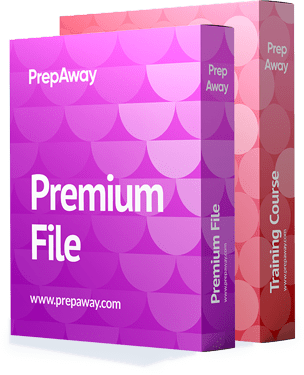 Google Analytics Premium Bundle
Premium File 70 Questions & Answers
Last update: May 30, 2023
Training Course 21 Lectures
Purchase Individually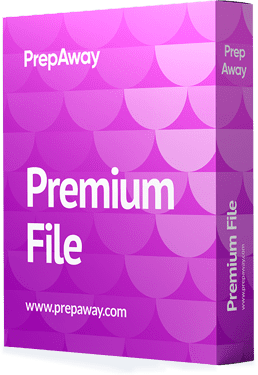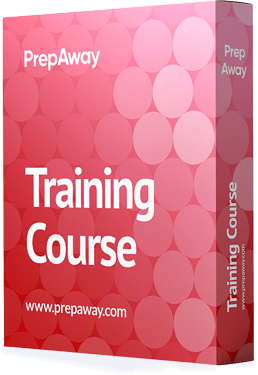 cert-15
cert-16
cert-20
Google Analytics Exam - Google Analytics Individual Qualification (IQ)
cert-27
Download Free Google Analytics Exam Questions
cert-32
Google Analytics Certification Practice Test Questions and Answers, Google Analytics Certification Exam Dumps
All Google Analytics certification exam dumps, study guide, training courses are prepared by industry experts. Google Analytics certification practice test questions and answers, exam dumps, study guide and training courses help candidates to study and pass hassle-free!
The Google Analytics designation is a well-known certification offered by Google. Many businesses use Google Analytics to improve their marketing strategies and to earn money from online platforms. If you want to be a skilled specialist in Google Analytics, you should opt for this designation.
Who Is Google Analytics Certification Intended for?
The Google Analytics certificate is designed for anyone who wants to understand the Google Analytics platform in-depth and wants to verify their skills and abilities to use this platform. Luckily, this validation doesn't have any formal prerequisite so you can apply for the certification anytime you want. You have to pass the Google Analytics IQ (GAIQ) exam to get the Google Analytics certification.
What Is GAIQ Test?
It is a test that is 90 minutes long and has 70 questions that you have to attempt. You cannot go back to the questions so don't mark any questions unanswered during the final test. The items come in the format of multiple-choice and true-false questions. You need 80% of the score to pass this exam. It is free of cost so you just have to make an account on the Google Partners page. You can sign up and take the test by visiting Skillshop. Once you pass the GAIQ test, you will get the Google Analytics Individual qualification certification that remains valid for 12 months. You can prepare for the GAIQ from the online courses offered by the Google Analytics Academy. These are the free classes that can help you learn about Google's measurement tools and grow your business by handling it through intelligent analysis.
Online Courses for Google Analytics IQ Exam Preparation by Google Academy
Google Analytics Academy is a great platform that offers you free online courses if you want to take the GAIQ test. It helps you to prepare well before taking the official exam. So, let's have a look at the training you can do before giving your attempt for the GAIQ test:
Google Analytics for Beginners by Google Academy

In a nutshell, this class tells the users how to make an account, test up data filters, and implement the tracking code. More so, the candidates will learn about how to install dashboards and shortcuts. Also, this training informs you how to make navigations through the Google Analytics reports as well as interface. By and large, such a course is the best gateway for beginners who want to learn about analyzing the basic audience, behavior reports, and acquisition. Additionally, candidates who want to get equipped with how to execute campaign tracking and goals can enroll in this educational activity. All in all, this course consists of four units. In your syllabus, you will get information by learning the following lessons:

Why digital analytics;
How Google analytics work;
How to install views with filters;
Google Analytics setup;
Navigation of google analytics;
Discerning overview reports;
How to share the Google Analytics reports;
How to put into operation shortcuts and dashboards;
Audience reports;
Behavior reports;
Acquisition reports;
How to gauge custom campaigns;
Pursuing campaigns with the URL Builder;
How to assess Google ads campaigns;
Use goals to know your progress and measure business objectives.
Advanced Google Analytics by Google Academy
This course is a good guide to know how to collect data and process it into readable reports. During it, you will learn about using the configurations like Custom Metrics, Custom Dimensions, and event tracking to collect data related to your business. This class contains more advanced content than the beginners' Google Analytics course. It will also help you learn about advanced analysis using channel reports, segmentation, custom reports, audience reports, and using the marketing strategies like Dynamic Remarketing. It also informs the candidates about showing the ads to the customer who has visited your site. This course, in particular, covers the following content:
1. Data Collection and Processing
Google Analytics data collection;
Classifying into users and sessions;
Applying the configuration settings;
Generating reports by storing data.
Creating a measurement plan
2. Setting up Data Collection & Configuration
Organize your Analytics account;
Set up the Advanced filters on views;
Make your custom dimensions;
Create the custom metrics;
Useful Configuration;
Understand the behavior of the user with event tracking.
3. Advanced Analysis Tools & Techniques
Analyze data by channel;
Segment data for the insights;
Analyze data through custom reports;
Analyze data by the audience.
4. Advanced Marketing Tools
Introduction of remarketing;
Better targeting tips with dynamic marketing;
Course summary.
These units cover everything you need to become familiar with Google Analytics and prepare for the GAIQ test.
Google Analytics for Power Users by Google Academy

Now that you have learned about the two courses that made you familiar with the range of features at Google Analytics, this class helps you practically implement your knowledge. Thus, with such training, you can practice different techniques that are used for comparing the users who convert with the users who don't. It also allows you to learn about the traffic sources that bring the most value and customize your channels to increase actionability. In addition, you can improve eCommerce performance and identify the best-performing content on your site. Note that it is recommended to do Google Analytics for Beginners and Advanced Google Analytics training before starting this particular course. Overall, you will come across the following topics in this course:

Understand the users;
Attach high-value traffic;
Improve the site engagement;
Boost product performance.

These are the main areas that you will learn in this training. Simply put, it will prepare you by providing advanced knowledge about Google Analytics so you'll be able to drive a lot of customers to your website if you eventually learn the techniques and tools of Google Analytics.
Conclusion
If you do these comprehensive courses, you will be ready to ace the Google Analytics IQ exam and achieve the GAIQ certification. Don't attempt the official validation if you have not taken any course related to Google Analytics since you can only perform well if you are familiar with its key elements. You can find these courses on the Google Analytics Academy for free of cost. Get ready to master Google Analytics to perform the best on your site and become a Google certified specialist to provide your services to different top-notch companies all over the world.
Analytics certification practice test questions and answers, training course, study guide are uploaded in ETE files format by real users. Study and pass Google Analytics certification exam dumps & practice test questions and answers are the best available resource to help students pass at the first attempt.