exam
exam-1
examvideo
SY0-401: CompTIA Security+ Certification Video Training Course
Best seller!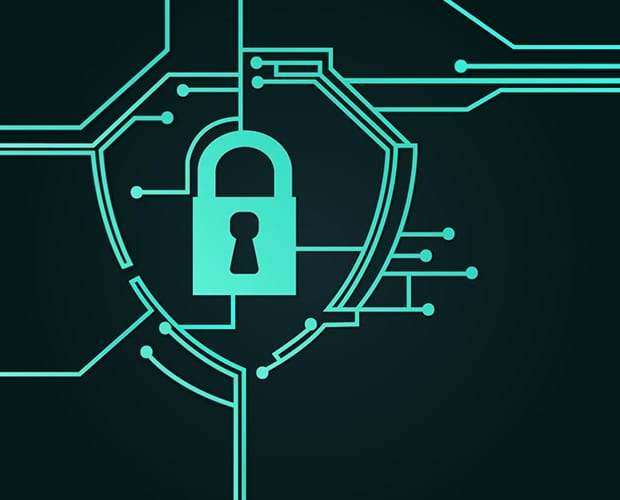 SY0-401: CompTIA Security+ Certification Video Training Course
The complete solution to prepare for for your exam with SY0-401: CompTIA Security+ certification video training course. The SY0-401: CompTIA Security+ certification video training course contains a complete set of videos that will provide you with thorough knowledge to understand the key concepts. Top notch prep including CompTIA Security+ SY0-401 exam dumps, study guide & practice test questions and answers.
SY0-401: CompTIA Security+ Certification Video Training Course Exam Curriculum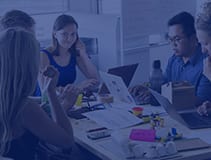 1
The CompTIA Security+ Exam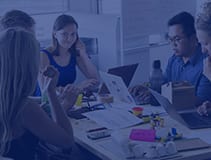 2
Stepping Up to IT Security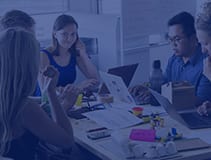 The CompTIA Security+ Exam
Stepping Up to IT Security
examvideo-11
About SY0-401: CompTIA Security+ Certification Video Training Course
SY0-401: CompTIA Security+ certification video training course by prepaway along with practice test questions and answers, study guide and exam dumps provides the ultimate training package to help you pass.
The course from CompTIA that allows to get the CompTIA Security+ certification is quite popular. It provides you with all the basic knowledge for becoming a professional technician in IT security career. It also comes with required details and information in order to prepare for the SY0-401 exam. It covers each and every concept and principle important for risk management and network security.
On the completion of the course, the students will be prepared for getting the certification, develop required skills, find out the best job, and look for career promotion. The course is also a recommended study tool for people looking for advance job reference.
Description
This CompTIA certification course helps in developing skills that are required by a professional hacker regarding networking and security. The training is opted by professionals who are dealing with devices, securing network services, traffic, etc. The course gives all the necessary experience for providing the companies with networks, security fundamentals, organizational security, and much more. The training material is an authenticated piece from the CompTIA Authorized Quality Curriculum.
Course features
Approved by government
Recognized worldwide
Helps in earning more
Supports the IT industry
Course prerequisites
For obtaining success in the course, the individual needs to have the skills and understanding of the basics of Windows, the computer system, and the concepts of networking. The students can receive these skills from the CompTIA Network+ course that provides experience and understanding in networking and configuration of security parameters.
The other additional courses that may be helpful in preparing the grounds of the course include application of programming and developing, network, and operating system administration on the platform of software.
Objective domains
Network Security
Compliance and Operational Security
Threats and Vulnerabilities
Applications, Host Security, and Data Security
Identity Management and Access Control
Cryptography
Course topics
Risk management
Cryptography
Authentication and authorization
Host, LAN, and application security
Wireless, cloud, and mobile security
Environmental and personnel security and controls
Course content
Security Fundamentals
Identifying Security Threats and Vulnerabilities
Managing Data, Host Security, and Applications
Implementing Network Security
Implementing Access Control, Account Management, and Authentication
Managing Certificates
Implementing Operational Security and Compliance
Risk Management
Troubleshooting and Management of Security Incidents
Business Continuity
Disaster Recover Plans
Exam details
The question paper comes with maximum 90 questions.
The students are given 90 minutes for completing the paper.
The questions are presented in the multiple-choice and performance-based formats.
One needs to score 750 for passing the exam.
The candidates can choose these languages: Portuguese, Japanese, and Simplified Chinese. These languages are available till December 15, 2018.
You can apply now for the new CompTIA Security+ SY0-501 exam.
Target audience
The course is designed for any individual who is preparing for the position related to IT Security
It is also for the employees looking for enhancing security skills for becoming a CompTIA Security+ certificate holder
The course is useful for the individuals who are preparing for security tech position
It is also intended for people looking for administrative skills while working with operating systems like Unix, Mac OS X, Linux, etc.
Conclusion
The CompTIA Security+ course is beneficial in two different ways. It helps you not only in passing the SY0-401/SY0-501 exams, but also in obtaining success in the professional field of computer security. It develops confidence in the seekers for passing the tests along with building computer security skills.
Job roles that can be obtained after getting the certification:
Security Architect
Security Engineer
Security Specialist/Consultant
Information Assurance Technician
Security Administrator
System Administrator
Network Administrator
Organizations like Hitachi Information Systems, Lockheed Martin, Trendmicro, General Dynamics, Northrop Grumman, etc. are companies that are looking for candidates with the CompTIA Security+ certification.
The basic pay of the certificate holder ranges from around $86,000 to $1,080,899 on yearly basis according to his/her job post.
Prepaway's SY0-401: CompTIA Security+ video training course for passing certification exams is the only solution which you need.
examvideo-13
Only
Registered Members
Can View Online Video Courses
Please fill out your email address below in order to view Online Courses.
Registration is Free and Easy, You Simply need to provide an email address.
Trusted By 1.2M IT Certification Candidates Every Month
Hundreds Hours of Videos
Instant download After Registration
A confirmation link will be sent to this email address to verify your login.
Log into
your Prepaway Account
Please Log In to view Online Course
Registration is free and easy - just provide your E-mail address.
Click Here to Register