exam
exam-1
examvideo
CV0-002: CompTIA Cloud+ (CV0-002) Certification Video Training Course
Best seller!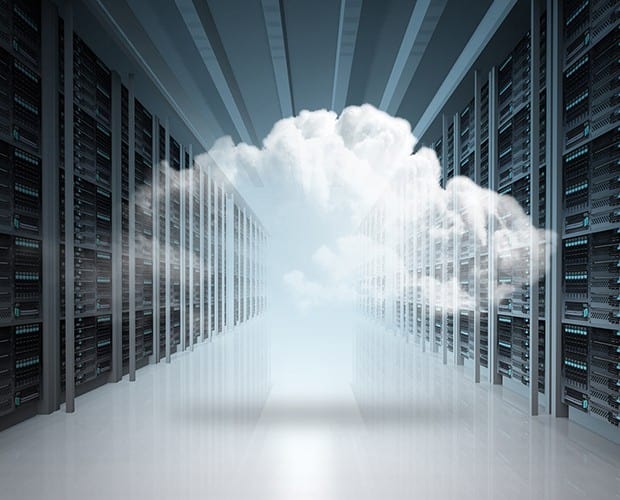 CV0-002: CompTIA Cloud+ (CV0-002) Certification Video Training Course
The complete solution to prepare for for your exam with CV0-002: CompTIA Cloud+ (CV0-002) certification video training course. The CV0-002: CompTIA Cloud+ (CV0-002) certification video training course contains a complete set of videos that will provide you with thorough knowledge to understand the key concepts. Top notch prep including CompTIA Cloud+ CV0-002 exam dumps, study guide & practice test questions and answers.
CV0-002: CompTIA Cloud+ (CV0-002) Certification Video Training Course Exam Curriculum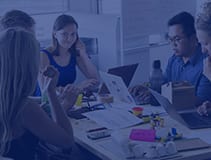 1
Introduction to the CompTIA Cloud Plus Bootcamp (CV0-002)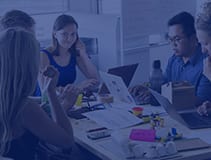 2
Domain 1.0 Configuration and Deployment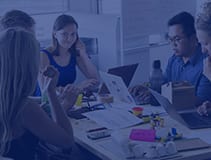 3
Domain 2.0 Cloud Security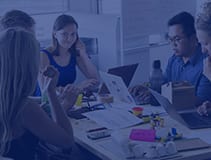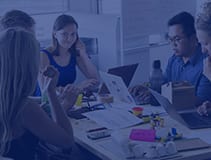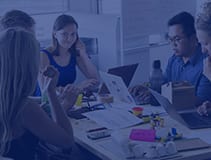 6
Domain 5.0 Troubleshooting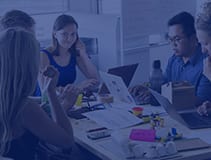 Introduction to the CompTIA Cloud Plus Bootcamp (CV0-002)
1. Introduction to the CompTIA Cloud Plus Exam (CV0-002)

01:59

2. Lets Review the CompTIA Cloud Plus Test Objectives

10:05
Domain 1.0 Configuration and Deployment
1. Rightscale CloudCompare

08:42

2. Cloud Deployment

19:04

3. Cloud Components

07:29

4. Baselines and Proof of Concepts

15:48

5. Cloud Architecture Analysis

09:51

6. Implement Deployment Plans

12:48

7. Change Management

06:18

8. Standard Operating Procedures

03:33

9. Cloud Automation

03:45

10. Testing Analysis

05:47

11. Demo - Cloudharmony

15:04

12. Testing Considerations

19:21

13. Demo- Uptime Calculator

04:02

14. Testing Techniques

12:10

15. Success Factors

04:19

16. Networking Configurations

07:03

17. Cloud Networking Basics

12:12

18. Sizing CPUs

07:48

19. Sizing Memory

10:52

20. Storage Provisioning

05:09

21. Cloud Workloads

03:04

22. Workload Migration

05:37

23. Cloud Extension

07:32

24. Capacity Planning

04:35
Domain 2.0 Cloud Security
1. Security Policies

06:03

2. Encryption Technologies

07:58

3. Tunneling

04:01

4. Security Templates

03:11

5. Security Tools

04:21

6. Classifying Data

06:41

7. Segmentation of Resources

06:47

8. Compliance Requirements

06:20

9. Security Automation

02:26

10. Security Automation Techniques

02:47

11. APIs

05:46

12. Security Services

06:55

13. Vulnerabilities

04:23

14. Network Connections

08:36

15. Network Protocols

07:55

16. Fortinent

04:46

17. Remote Access Tools

03:00

18. Federation

04:32

19. Vendor to Know - Okta

01:34

20. SSO

07:11

21. Vendor to Know - Jamcracker

04:59
Domain 3.0 Maintenance
1. Patching Methodologies

09:00

2. Patching Virtual Machines

07:14

3. Maintenance Automation

05:49

4. Updating your Resources

03:22

5. Backup Requirements

10:37

6. Cloud Backups

05:27

7. Backups and Restores

04:20

8. Disaster Recovery

11:52

9. Disaster Recovery Testing

04:18

10. Disaster Recovery Techniques

04:56

11. Business Continuity

08:26

12. GCP Resources Demo

09:43
Domain 4.0 Management
1. Storage Management

16:35

2. Storage Performance

08:52

3. GCP Storage Demo

24:34

4. Sizing Cloud Deployments

10:47

5. Forecasting Resources

06:57

6. GCP Cloud Estimator

04:05

7. Chargeback

05:32

8. Application Lifecycles

04:32

9. SLA Management

06:29
Domain 5.0 Troubleshooting
1. Resource Contention

08:49

2. Troubleshooting Cloud Services

07:18

3. Troubleshooting Automation

05:55

4. Network Connectivity Tools

10:29

5. Cloud Attacks

07:02
CompTIA Resources
1. CompTIA Certification

04:34

2. New!--CompTIA Stackable Certifications

02:47

3. Finding Continuing Educations Credits

04:44

4. CompTIA Subject Matter Experts

03:50
examvideo-11
About CV0-002: CompTIA Cloud+ (CV0-002) Certification Video Training Course
CV0-002: CompTIA Cloud+ (CV0-002) certification video training course by prepaway along with practice test questions and answers, study guide and exam dumps provides the ultimate training package to help you pass.
CompTIA Cloud+ is a universally perceived affirmation that will approve your capacity to work in a distributed computing condition. The lectures will instruct you to design, convey, secure, and oversee cloud advances while setting you up for the CompTIA CV0-002 exam. This challenging course is the best one for those individuals who are looking for an advanced level career with Cloud services. The certification will furnish you with the intensive inclusion of the vital themes that each distributed computing proficient should be comfortable with, including arrangement and sending, security, support, administration, and investigating. The CompTIA Cloud+ certificate is valid for three years from the date of your exam completion.
Description
CompTIA Cloud+ covers the expanded assorted variety of knowledge and abilities expected to perform successfully at work. It proves the candidates' competency in virtualization, cloud models, foundation, security, asset administration, and business congruity.
CompTIA Cloud+ will help in validating the skills that are required for maintaining and optimizing cloud infrastructure services:
It covers the skills and knowledge to validate what is important to perform in data center positions.
It considers a cloud-based infrastructure service as an essential piece of the company's IT systems.
It is a vendor-neutral credential covering more than a particular function like networking or security.
The course helps you learn and obtain the skills in:
Analyzing frameworks and prerequisites for moving outstanding tasks at hand to Cloud
Assessing and appropriately dispensing cloud assets
Keeping up wanted framework execution through innovation and process usage
Anchoring your cloud condition with suitable controls given prerequisites
Investigating cloud executions
The skills that the candidates will learn through this course include:
Deployment
Configuration
Management
Maintenance
Security
Troubleshooting
Exam details
The paper comes with 90 performance-based and multiple choice questions.
The students are given 90 minutes to complete the test.
The passing score of the exam is 750 (maximum is 900).
The paper can be completed only in the English language.
The certification exam also requires an experience of around 2-3 years in the field of system administration.
The CV0-002 exam is mainly designed for the candidates who are interested in increasing the level of their career in the Cloud technology.
Exam topics
Cloud computing deployment and configuration
Security in Cloud
Implementing Cloud security
Maintaining Cloud operations
Disaster recovery, ongoing maintenance, and business continuity
Cloud management
Cloud management baselines, SLAs, and performance
Troubleshooting networking, security issues, and understanding methods 287
Conclusion
The CompTIA Cloud+ course is an advanced or upgraded version of the CompTIA Cloud+ certification. The students also have the opportunity to prepare for the exam with the help of practice tests given and available on the Internet, which will assist to a great extent.
Career path:
System Engineers
System Administrators
Network Engineers
Network Administrators
Cloud Specialists
Cloud Engineers
Cloud Developers
Cloud Project Managers
Data Center Managers
Business Analysts
The employees having this CompTIA certification are capable of earning a basic salary of around $70,000-$98,175 on an average basis yearly.
Prepaway's CV0-002: CompTIA Cloud+ (CV0-002) video training course for passing certification exams is the only solution which you need.
examvideo-13
Only
Registered Members
Can View Online Video Courses
Please fill out your email address below in order to view Online Courses.
Registration is Free and Easy, You Simply need to provide an email address.
Trusted By 1.2M IT Certification Candidates Every Month
Hundreds Hours of Videos
Instant download After Registration
A confirmation link will be sent to this email address to verify your login.
Log into
your Prepaway Account
Please Log In to view Online Course
Registration is free and easy - just provide your E-mail address.
Click Here to Register