cert
cert-1
cert-2
Pass Palo Alto Networks PCNSE Certification Exam in First Attempt Guaranteed!
Get 100% Latest Exam Questions, Accurate & Verified Answers to Pass the Actual Exam!
30 Days Free Updates, Instant Download!
cert-5
cert-6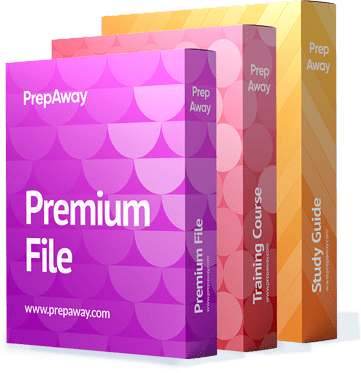 Premium File 380 Questions & Answers. Last update: Jun 24, 2022
Training Course 142 Lectures
Study Guide 122 Pages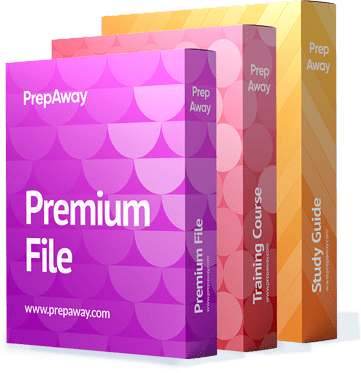 PCNSE Premium Bundle
Premium File 380 Questions & Answers
Last update: Jun 24, 2022
Training Course 142 Lectures
Study Guide 122 Pages
Purchase Individually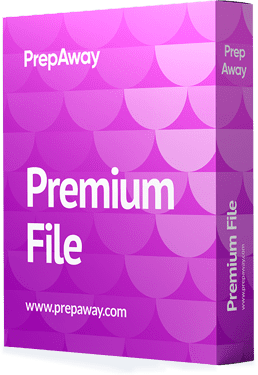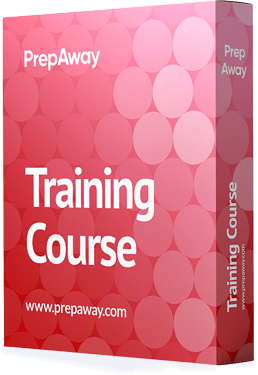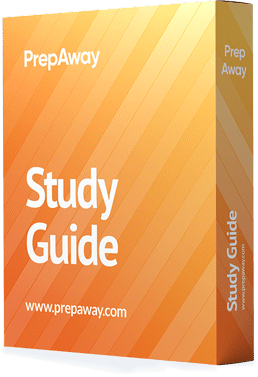 cert-15
cert-16
cert-20
PCNSE Exam - Palo Alto Networks Certified Network Security Engineer
cert-27
Download Free PCNSE Exam Questions
cert-32
Palo Alto Networks PCNSE Certification Practice Test Questions and Answers, Palo Alto Networks PCNSE Certification Exam Dumps
All Palo Alto Networks PCNSE certification exam dumps, study guide, training courses are prepared by industry experts. Palo Alto Networks PCNSE certification practice test questions and answers, exam dumps, study guide and training courses help candidates to study and pass hassle-free!
PCNSE is a certificate from Palo Alto Networks. In full, it is stated as Palo Alto Networks Certified Network Security Engineer and it is a sign of an individual's achievement of certain IT skills. It implies that the professional has already procured skills for developing, positioning, configuring, managing, and troubleshooting most executions of the vendor's platform.
Who Is the PCNSE Certification Meant for?
The PCNSE certificate captures the expectations of various groups of specialists. These include resellers, system integrators, support staff, pre-sales system engineers, and customers using the company's products. With the help of the accreditation, they will easily confirm that their comprehension of the technologies attached to Palo Alto Networks is deep.
Prior Qualifications
The vendor suggests having 3 to 5 years of practical background in the area of security or networking industry before going for the related test. Another thing is possessing between 6 months and 1 year of experience in the deployment and configuration of the Next Generation Firewalls (NGFW) for Palo Alto Networks (PAN) within the portfolio belonging to the same company. The portfolio should be made up of a number of separate technologies that operate together in handling the prevention of cyberattacks.
The associate certificate called PCNSA is an immense starting point. With this extent of experience, one can easily follow through by passing the PCNSE exam. In general, the expected skills include product knowledge in addition to comprehending the distinctive aspects of solutions attributed to Palo Alto Networks as well as how they can be deployed properly. There is also the area of network as well as security policies with regards to the software related to PAN-OS.
PCNSE Certification Exam Details
The PCNSE test with 75 items is to be taken through Pearson VUE. Its timing is 80 minutes and it captures MCQs, scenarios which have graphics, as well as matching question styles. English and Japanese are the two languages to choose from. Regarding registration, a candidate needs $160, though the fee could vary as it depends on your country. The results will be showing if you've passed or failed. Assurance of a splendid performance demands all-out training and revision with approved materials like study guides.
Recommended Training for the PCNSE Exam
PCNSE training's focus is on five domains associated with PAN-OS, GlobalProtect, and Panorama. Also included are matters like the PAN security for the networks, which firewall administrators must know. Therefore, the topics to traverse are planning, positioning and configuring, configuration troubleshooting, operation, and core concepts. The digital course is highly recommended for delving into these fields, and its syllabus includes:
Firewall essentials and how to configure them
Panorama: the management of firewalls
Firewalls troubleshooting
Firewalls: enhancing security posture as well as hardening
Credible sessions for the PCNSE certification test are accessible from the vendor's authorized training partners so that you can draw the expertise in the specified domains. The on-demand virtual training is self-paced and aims at reinforcing the core content for anyone who is unable to attend the formal guided classes. The course also extends knowledge on the overview of how to operate with the technologies that relate to Palo Alto Networks, are action-oriented, and captures all the subjects comprehensively.
What Study Guides Can Be Helpful for the PCNSE Certification Exam Preparation?
For exam enablement, candidates can reach out for content provided in additional preparation materials. Among them is the vendor's PCNSE study guide, which is downloadable for free from the certificate's page. Here are the options available:
Official PCNSE certification exam study guide PDF

The official guide extends information on what to expect from the certification and those intending to earn it. The book addresses the five domains for the PCNSE exam, while going deeper into each of them. Learners will be interacting with sample questions for the varied sub-sections in each topic. The answers to them are offered towards the end of the guide. Also, to explore are varied security techniques and examples of the instances where they can be applicable. There is also advice on what courses to take and reference resources to employ before you eventually avail yourself for evaluation through the test.

Mastering Palo Alto Networks: deploy & manage industry leading PAN-OS solutions study guide

This guide can be bought on Amazon and is authored by Tom Piens. It targets to arm readers with knowledge and skills on the optimal utilization of features for PAN-OS, building solutions for firewalls, and architecture as well as user protection. It is best for network analysts, network engineers, as well as security professionals in need of tactics for the deployment of Palo Alto Networks within their respective infrastructures.

The guide also covers the process of setting up and configuring firewalls and helps the candidates to come into the knowledge of the technology as well as embrace the PAN-OS as a platform. More matters captured include key technologies that enable boosting of network security, best practices as well as considerations regarding the configuration of security policies, running and interpreting commands for troubleshooting in addition to debugging, and more. Learners ought to maximize the content to pass the PCNSE test.

PCNSE exam workbook

This PCNSE certification guide is prepared by Pass IT and involves questions alongside their correct answers. The book entails the most recent question bank that carries actual tasks, covers all the required topics, while at the same time ensuring the reader will come out to picture the up-to-date pattern to be captured in the main test. In the end, you will be ascertained of boosting your knowledge with reference to the PCNSE certification. Moreover, the answers to the questions in this revision material carry detailed and concise explanations.
Conclusion
Palo Alto Networks' focus is on network security and concerns protecting enterprise networks using NGFW. The plan includes the safety of applications, users, as well as data. With certification like the PCNSE, you are rest assured of finding a stable footing in the field. By getting accredited, you intensify your credibility, acquire a competitive edge, enhance your earnings, and much more.
PCNSE certification practice test questions and answers, training course, study guide are uploaded in ETE files format by real users. Study and pass Palo Alto Networks PCNSE certification exam dumps & practice test questions and answers are the best available resource to help students pass at the first attempt.