exam
exam-2
EX294 Red Hat Certified Engineer (RHCE) exam for Red Hat Enterprise Linux 8 Dumps
Pass RedHat EX294 Exam in First Attempt Guaranteed!
Get 100% Latest Exam Questions, Accurate & Verified Answers to Pass the Actual Exam!
30 Days Free Updates, Instant Download!
exam-3
block-premium
block-premium-1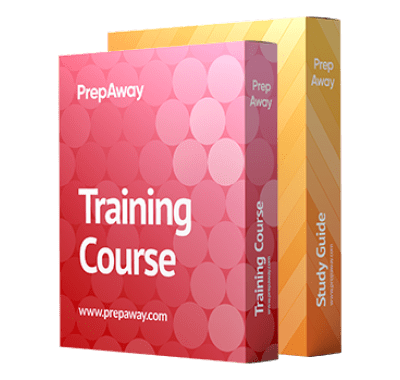 Training Course 90 Lectures
Study Guide 925 Pages
block-screenshots
exam-5
Download Free EX294 Exam Questions
exam-11
RedHat EX294 Practice Test Questions and Answers, RedHat EX294 Exam Dumps - PrepAway
All RedHat EX294 certification exam dumps, study guide, training courses are Prepared by industry experts. PrepAway's ETE files povide the EX294 Red Hat Certified Engineer (RHCE) exam for Red Hat Enterprise Linux 8 practice test questions and answers & exam dumps, study guide and training courses help you study and pass hassle-free!
The Red Hat EX294 is the major exam that you should pass to obtain the Red Hat Certified Engineer (RHCE) certification. It is a performance-based test that confirms if a candidate can manage a wide range of systems that depend on the Red Hat Ansible Engine. It also validates a learner's ability to execute the basic administration tasks involving multiple systems with Red Hat Ansible. The skills verified by this test build the foundation that you need to manage systems across a wide variety of Red Hat products. If you've ever wanted to become a Red Hat Certified Engineer, this is the right path to help you live the dream.
Test Description
First things first, the Red Hat EX294 exam has a length of 4 hours and costs $400. As for ideal candidates for such a test, EX294 suits 7 groups of candidates as listed below:
Seasoned Red Hat Linux System administrators who are eager to climb the career ladder by gaining advanced skills based on their organization's requirements.
Students who have already attended the Red Hat System Administration III: RH294 training and now are looking to pursue the RHCE certificate.
Applicants pursuing the Red Hat Certified Architect (RHCA) designation.
Systems administrators willing to showcase their ability to manage multiple systems.
IT specialists with a key role in the DevOps environment and looking to showcase automation skills as part of their daily role.
RHCEs whose skills are almost becoming obsolete or those with outdated skills and now are looking to recertify.
Seasoned Linux IT employees who satisfy the RHCE certification requirements including having attained the RHCSA certificate prior to opting for EX294.
Exam Prerequisites
Learners must meet specific eligibility requirements to qualify for the Red Hat EX294 validation. For instance, they must have taken the System Administration I (RH124) together with the System Administration II (RH134) courses offered by the vendor. Alternatively, examinees can also qualify for this exam by taking the RHCSA Rapid Track Course (RH199). It's important to note that having proven experience in working with system administration or Enterprise Linux substitutes this training. Also, one more alternative to the technical courses mentioned above includes enrolling for the Red Hat System Administration III: RH294 class. The lesser mentioned eligibility requirements comprise reviewing the RHCSA EX200 exam objectives, EX294 test details, and taking the free assessment of your skills provided by this vendor.
Essential EX294 Objectives
As an aspiring RHCE, in the first place, you should demonstrate your ability to work with the concepts that a Red Hat Certified System Administrator is expected to master. This means you will be required to showcase a solid mastery of the essential tools, systems, and products as an accredited RHCSA. Then, the journey towards becoming a certified RHCE continues with mastering the key concepts of Ansible. These include facts, modules, plays, playbooks, and variables just to mention a few. Also, you should demonstrate your skills in installing and configuring a functional Ansible control node, configuring the Ansible managed nodes, and scripting administration tasks. What's more, EX294 exam will validate your ability to create Ansible playbooks and plays besides managing Ansible modules that are required for system administration tasks. Lastly, you should be proficient in working with roles and using the Ansible features at an advanced level.
Recommended Courses
The vendor highly advises that learners should first enroll in the right training courses to help them prepare for the official EX294 test. Thus, the 3 most popular Red Hat classes are covered below to make your preparation more effective:
System Administration I (RH124)

Such a course is exclusively focused on Red Hat Enterprise Linux 8.2. It validates the skills you need to excel in a Linux role by addressing basic Linux concepts. Here, students will master the command-line tool and learn how to apply it to the enterprise-level tools that will ultimately determine if they are ready for a role as Linux system administrators. This training runs for 5 days and will cost at least $3,600.

System Administration II (RH134)

This is the next path that closely follows the above-mentioned RH124 training. It focuses on a deeper understanding of Linux system administration concepts to turn you into a competent Linux administrator. Passing this course will confirm your ability to configure, manage, install, and deploy Red Hat Enterprise Linux. It will also confirm your comprehensive mastery of security features in management including SELinux. Unlike the first class that merely introduces command-line concepts, this course will now address the command line at a deeper level including its role in productivity and automation. Overall, such training will last for 5 days and will cost you $4500.

Enterprise Linux Automation with Ansible (RH294)

Course RH294 costs $3600 and has a time limit of 5 days. In all, it is built around two broad concepts like Red Hat Ansible Engine 2.8 and Red Hat Enterprise Linux 8. Here, you will master the common techniques associated with automating, provisioning, configuring, and orchestrating with Ansible. Unlike the first two courses, this path majorly targets DevOps engineers, system administrators, automation engineers, system design engineers, and infrastructure automation engineers, who are involved in the everyday operations of IT systems.
Other Study Materials: Revision Books
You can find many revision books and other Red Hat products online to help you prepare for your Red Hat EX294 validation. For instance, you can check out the following manuals found on Amazon:
Red Hat RHCE 8 (EX294) Cert Guide by Sander van Vugt.
Red Hat Enterprise Linux Study Guide, 8th Edition by Michael Jang.
Learn Ansible Quickly by Ahmed Alkabary & Abhishek Prakash.
All of these guides will equip you with the necessary knowledge of EX294 domains and will help you ace the official test on the first try.
Closing Thoughts
With the Red Hat certifications, career goals will not just become distant dreams. They will quickly become a reality. And that's what the Red Hat Certified Engineer (RHCE) designation is all about. If your biggest dream has always been to manage the Red Hat Ansible solutions by demonstrating how it works with basic administration tools, this is the perfect time to take a new step in your career by nailing EX294. Review the exam objectives one more time or multiple times if you can, register for the online courses, read the relevant study books, and pass your test with flying colors. Let's go!
RedHat EX294 practice test questions and answers, training course, study guide are uploaded in ETE Files format by real users. Study and Pass EX294 Red Hat Certified Engineer (RHCE) exam for Red Hat Enterprise Linux 8 certification exam dumps & practice test questions and answers are to help students.

exam-8