Pass CompTIA Linux+ Certification Exam in First Attempt Guaranteed!
Get 100% Real Exam Questions, Accurate & Verified Answers As Seen in the Real Exam!
30 Days Free Updates, Instant Download!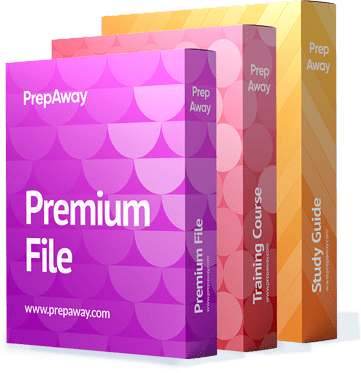 $39.99
Free CompTIA Linux+ Exam Questions & CompTIA Linux+ Dumps
Pass Your CompTIA Linux+ Certification Exams Fast. All Top CompTIA Linux+ Exam Questions Are Covered.
Real CompTIA Linux+ Certification Questions are uploaded by Real Users which provide CompTIA Linux+ Practice Tests Solutions.
All CompTIA Linux+ Dumps and CompTIA Linux+ Training Courses Help candidates to study and pass the CompTIA Linux+ Exams hassle-free!
XK0-004 Exam - CompTIA Linux+
CompTIA Linux+ Certification Facts
The CompTIA Linux+ certification is the most valuable vendor-neutral credential, which is perfect for all junior-level Linux users who want to gain more knowledge in this sphere. This certificate spans multiple distributions, testing skills that help prevent platform locks and that provide more flexible approaches to troubleshooting Linux systems.
The main advantage of the CompTIA Linux+ certification over other credentials is that the students will gain the in-depth knowledge about various types of Linux systems. After one or two years of basic experience, IT professionals can get this certificate for representing their knowledge over Linux to the potential employer.
After obtaining the CompTIA Linux+ certification, the candidate will have the following skills:
System architecture (identify and configure hardware settings)
System services (configure and operate systems, as well as manage printing)
Linux installation and package management (develop and operate the libraries and hard disk)
UNIX and GNU commands (work on the command line to operate processes and files)
Data management, scripting, shells (write scripts and provide simple SQL data manipulation)
User desktops and interfaces (set up and configure X11)
Administrative tasks (operate user groups and accounts and introduce system administration)
The LX0-103 exam is the first of two tests an individual should pass to get the CompTIA Linux+ certification. This exam covers all the basic Linux concepts, including hardware concepts, Linux commands, package management and devices. The certification test consists of 60 questions of multiple-choice, multiple-response, and fill-in-the-blank formats. The time limit is 90 minutes. The passing score is 500. The student should have the valid CompTIA A+ and CompTIA Network+ certificates along with 12 months of experience in Linux admin.
The LX0-104 exam is the second test associated with the CompTIA Linux+ certification. The exam specifically focuses on scripting, applications, and security. Without knowing anything about the different files used by the Linux shell, it will be difficult to pass it. The certification test contains 60 questions that should be answered within 90 minutes. The paper comes with the multiple-choice and fill-in-the-blank questions. The passing score is the same as the LX0-103 test has. It is important to have about one year of experience in Linux admin, as well as the valid CompTIA Network+ and CompTIA A+ certifications.