10 Most Valuable Certifications for Infrastructure Pros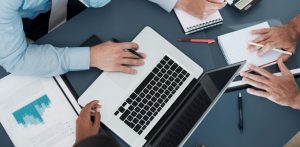 The technical world is filled with various challenges and hence, every IT certification is essential. IT certifications are vitally responsible for enhancing your career along with your technical skills. Since the upcoming technology is quite sturdy, employers are looking for experienced and certified candidates while screening for tech jobs. The certifications are worth your strategy to build-up a strong resume and gain an effectual experience in a specialized field. Various IT professionals think that their sheer talent is enough to rock the IT world but its demonstration to employers is very necessary. Hence, the certifications are proven to be valuable to gross desired advantages of career advancement.
A small time and little effort can help you get specialized certification as an IT professional. This can be really advantageous as people today are highly giving it preferences. It would help you speed up your success rate, having good command over your income and increase your work efficiency. Advanced learning and longtime job satisfaction can be best earned by being an IT certified professional. The certification may offer you various advantages and to experience it you need to get certified this year.
Advantages of getting IT certifications
The tech certification may increase your rate of getting hired easily and quickly. It can enhance your resume.
Promotion is the point that you may get when you are tech certified.
One who has set their personal goals can effectively get success in the particular field. These certifications are vitally important in personal achievements and personal recognition.
The series of certification in technical specialization may increase up your professional credibility. Earning more than one certification may increase your credit towards professional development.
Tech certification may also serve you with complete knowledge about new and current technologies. Well yes, one who possesses complete knowledge on the particular field would come to know about the ongoing  and upcoming technologies .
A person having specialized certification can fulfill the necessity of corporate and professional requirement. A certified candidate can be considered a productive member while screening them for the job.
Need of IT Certifications
Only tech knowledge is not enough for switching to the tech industry. If you wish to get a satisfactory job or promotion, opt for the certifications mentioned below and see the result. Here are few points that may let you know why one should go for the following certifications:
Satisfactory job
Promotion
Higher Pay Scale
Necessity for stepping in IT industry
Valid proof as an IT professional in specialized field
Top 10 Most Valuable Certifications for Infrastructure Pros
IT certifications are quite more valuable as they deliver hundreds of benefits to the IT professionals. It is vitally important to know that which of the valuable certification course can help you move furthermore virtually. Here you can see the top certifications that can deliver eminent satisfaction in your self-achievements.
1. Microsoft Office Specialist (Exam: 77-420)

MOS certification is a skill-based certification course that has been specialized with best in class use of Microsoft suit. A person holding a specialized certification in Microsoft office can easily handle excel, outlook, word, OneNote, SharePoint and Access as well. Use of Microsoft is very common and valued tool as used by executives and assistants. Hence, MOS certification has been offering major benefits to billions of the professionals to move a bit forward. It is an easy to learn process where you can only enhance up your technical knowledge and skills as well. The following certification is going to boost up your skills and salary as well. It would serve you with an effective and eminent success rate in particular profession.
2. Microsoft Certified Solution Expert
Another top certification in Microsoft is Microsoft Certified Solution Expert (MCSE) that is quite valued in technical terms. The MCSE has been available as a frontier option for working in an effective manner prominent technical tools. People working with data systems, business applications, enterprise devices, storages, enterprise networking, private cloud networks or servers can go to MCSE. While choosing for the form, you are going to get several categories like cloud platform and infrastructure, business applications, mobility and productivity, data management and analytics. Whether you wish to be a network administrator, system manager, system engineer, IT managers or directors, the MCSE certification can be the best choice.
3. Certified Information Systems Auditor (Exam: CISA)
CISA or Certified Information Systems Auditor is a globally recognized tech certification for an IS audit control. It is one of the vitally common certification for the people to experience effective working skills. The recognized certification often manages to develop more proficiency in process of auditing. The following certification demonstrates the focus on the process of auditing on every stage by enhancing your capabilities. The IT auditing roles are associated commonly with the Certified Information System Auditor certification. They have been enhancing your eternal skills and develop greater analytical skills in specialized fields. More than billions of the people are involved in auditing work and thus, this certification can deliver them greater advantages.
4. Certified in the Governance of Enterprise and IT (Exam: CGEIT)
The CGEIT is one of the top-notch certification that has been offering effective skills and experiences as well. It reflects your governance skills to the employer in an effective manner. Holding CGEIT certification has been offering the greater and effective governance knowledge and skills. The following certification is quite common for the upper level or the senior level employees i.e. CIO, IT director, IT security manager and vice president of IT. The employers are prominently looking for the candidates who can well manage the compliance intricacies. Thus, certified in the governance of enterprise and IT can help you get a better vibrant profession. It is a certification which is most sought and offers highest salaries.
5. Microsoft Certified Solutions Developer

Another top certification that may develop your extravagant skills and would increase your chances of getting hired is MCSD. The following certification has been serving with a prominent position in the particular field. Since the technology has been developing, the following cert focuses on the building of apps, particularly for windows. If you are holding an MCSD certification, you can go for the job titles like developers, programmer, software engineers, and architects. You can simply go for the following certification as it has been offering a higher pay scale to its employees and a long time job profile. MCSD is a unique skill developing certification which is beneficiary to have.
6. Certified in Risk and Information System Control (Exam: CRISC)
The CRISC certification is another top notch certification offered by ISACA which has been formerly designed and developed for management of IT challenges. The IT world is not easy to be handled as there are thousands of challenges arising every day. The CRISC is a vital certification that eminently prepares IT, professionals, to face all technical upcoming challenges. It enables IT, professionals, to manage the enterprise risks and develops them as a strategic partner. Since you opt for the following certification you are able to manage risks in several aspects like:
management of risk
assessments of risk
mitigation of risk
monitoring of risk
reporting
responding
All of them are the several aspects of managing the risks in an effective way. Although it is not easy to handle such technical risks but holding the following certification can help you face them.
7. MCSE: Cloud Platform and Infrastructure (Exams:70-246/70-247/70-413/70-414/70-473/70-475/70-532/70-533/70-534/70-744/70-745)

Cloud computing is very much into trend since few years and thus, needs professionals to handle its development. The MCSE: Cloud platform and infrastructure focus on the cloud computing technology of Microsoft. Storage, virtualization, systems, networking and identity management are few of the popular areas that are covered under the following cloud computing technology. It is another valuable certification that can help you get an essential position in a company. According to the data of pay scale, the salary of MCSE certified professional is more than what we expect which abruptly high. Cloud computing is a crucially emerged platform and thus, a certified IT professional is worth owning an eminent position under it.
8. AWS Certified Solutions Architect-Professionals (Exam: AWS Certified Solutions Architect-Professionals)

It has been popularizing fact that AWS is one of the prominent cloud computing platforms. Hence, the AWS Certified Solutions Architect-Professional program is for IT pros with an aim to seek to design of systems and distributed applications on AWS. Since the platform is higher in its own way, it has been delivering various advantages to its certification holders. People like developers, engineers and IT administers can be best for this program. The AWS certification builds up an analytical skill under a candidate to better handle things in an effective way. The program is prudently based on higher aspects of cloud computing and delivers essential benefits to its people.
9. Project management professional (Exam: PMP)
Another major certification is PMP which is an abbreviation for project management professionals. Although the PMP is also offered by PMI its advanced approach is moreover towards Project Management. Holding up a PMP certification is not easy as it needs your contribution and efforts more than any other course. One who opts for the following certification is required to contribute a lot of his time and efforts dedicatedly on it. You are not required to worry as your efforts would not go waste. It is one of the best certifications that offer higher position along with the higher rate of the pay scale. The director of operations, IT directors and IT project managers are the positions that are worth your Certification.
10. Certified ScrumMaster (Exam: CSM)

A Scrum is an agile framework that is popularly used for software and hardware development. The CSM certification here is going to enhance your tech abilities and knowledge in Scrum use. The following certification is widely valued in the tech world and thus, is important to be helped by candidates who opt for project management. The Scrum use has been expanded beyond the technology industry. It has been designed and developed to manage projects based on large scale. Thus, here people who are looking for such fields need to have this essential certification. Pay scale of the CSM certification holder is quite high and long-term satisfactory as well.
Conclusion
Do you wish to switch to IT industry or want a promotion? What are you looking for? Choose from any of the above-mentioned certifications and get ahead towards your dreams and desires. Various opportunities are available in IT industries and one who holds the following certification can easily fulfill their desire. All of the certified programs are very reliable for the candidates who are looking ahead. We are well familiar that every person wants a bright future and the top best certifications can help you with greater benefits. You are going to learn various skills and would get the position you wish to grab.
Do not sit and wait for the opportunity. Just step forward and opt for any of the course according to your desire. All of them are benefitting and are going to offer you with self-achievement or self-recognition. Experience the high position, long time job, and high rated salary. Hurry and grab the best one out!