exam
exam-2
CRISC Certified in Risk and Information Systems Control Dumps
Pass Isaca CRISC Exam in First Attempt Guaranteed!
Get 100% Latest Exam Questions, Accurate & Verified Answers to Pass the Actual Exam!
30 Days Free Updates, Instant Download!
exam-3
block-premium
block-premium-1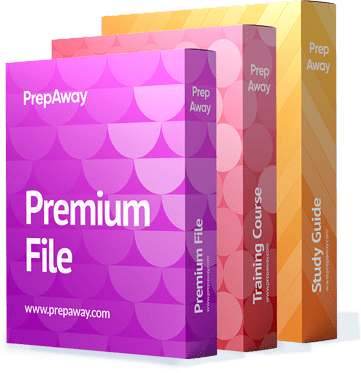 Premium File 1601 Questions & Answers. Last update: Nov 19, 2023
Training Course 64 Lectures
Study Guide 422 Pages
block-screenshots
exam-4
Last Week Results!
610
Customers Passed Isaca CRISC Exam
88%
Average Score In Actual Exam At Testing Centre
83%
Questions came word for word from this dump
exam-5
Download Free CRISC Exam Questions
exam-11
Isaca CRISC Practice Test Questions and Answers, Isaca CRISC Exam Dumps - PrepAway
All Isaca CRISC certification exam dumps, study guide, training courses are Prepared by industry experts. PrepAway's ETE files povide the CRISC Certified in Risk and Information Systems Control practice test questions and answers & exam dumps, study guide and training courses help you study and pass hassle-free!
IT Risk Identification
7. What is the terminology for identifying risks?
Here we will see some terminology for risk education so that all concepts are clear and there are no misunderstandings that could compromise learning. I divided into groups to help with comprehension, but these groups are more for organization. ISACA does not subdivide the concepts into groups. The first concept that we remember is "asset." According to the official definition, an asset is something of tangible or untangible value that is worth protecting, including people, information, infrastructure, finances, and reputation. Depending on the concept into which it is inserted, each company may have very different assets. The second concept is the value of the asset, which means what an organisation or another party would pay to take possession of an asset, and then I would give others access to it to others. The value of the asset is usually realised on a monetary basis.
Next, we will talk about the impact, which is the magnitude of loss resulting from an attack exploiting a vulnerability c for it risks. ISACA typically considers the risks of negative events from a macro-risk perspective, which may have a positive bias. But here we will discuss what can affect the company in a negative way. A study that must be conducted to prioritise the critical information resource for the enterprise based on the costs or consequences of adverse events is referred to as an impact analysis. In an analysis of impacts, threats to assets are identified as potential losses to the business, determined for different periods of time.
That is, in the impact analysis, we should understand the size of the problem and know the best way to deal with it. On the other hand, impact assessment is a review of the possible consequences of a risk. The folks here are only the consequence. It is a more focused study for discouraging impact panels from this group. The last item is the probability, which, as the name itself says, is the probability of something happening. They must change in order for something to become a reality. It is sometimes very difficult to objectively estimate the likelihood of an attack, and the company must have ways of creating a channel that makes sense to everyone involved. The threat means anything that is capable of acting against an asset in a way that could result in damages. A threat can be anything: a person, a group of people, a natural event, a substance, a public event, or even an object. It is a threat if you can act against an asset in a way that causes damage.
The threat agent, on the other hand, is any method or thought usually used to exploit a vulnerability such as determination, ability, motivation, or resource. I do not see that these terms will be very important for the creation of the risk scenarios. So it is important that the risk professional clearly has them in mind. Do not worry because simple contact with the concept is not enough for you to assimilate. Clearly, this is normal, and from the moment you start practising and creating some risk scenarios, it will be easier to understand the subtypes of each. The next concept is thread analysis. Not only have we seen an analysis of impacts and how they occurred, but we will now see an analysis of threats, which is an evaluation of the type, scope, and nature of events or actions that can have negative consequences. That is, in a simple way, the process itself of identifying the threats that exist against the company's assets.
The threat vector, in turn, is the path or road used by the opening to gain access to the target. As you can see, this is a narrative I started. We are uncovering information about risk. Then in the last group, the first concept is vulnerability, which means a weakness in the design, implementation, operation, or internal control of a process that could expose the system or asset to threats. The process of identifying and classifying vulnerabilities, as well as the act of understanding them, must now be clear to everyone. And finally, vulnerability scanning, which is an automated process, should proactively identify security weaknesses in the Jivdo network or system. Certainly there are more concepts that we will see throughout the course, but these are the essential ones.
8. What are "risk factors"?
What are the risk factors? Let us present another great definition following great ao elucidate what a risk is and what there. risk factors are. Risk is a combination ofthattinteracttto causenteract with cows damagassets. company's assets. Broadly, these factors can be divided into the following groups the external context, which understands everything that is outside the company but can impact it. Some examples are the market and economy, compensation, the political situation, the regulatory environment, and the statistics of technology itself. Then the internal context It's just the opposite in relation to everything within the company, such as the company objectives, the complexity of which cannot be a risk, the ability to change strategic priorities, and the company's own future.
The ability to manage risk is also a risk factor because, without a great capacity, there will be gaps in the company's risk visibility, which will certainly affect decision-making. Governance and risk management are considered in this capacity. And finally, it has capacity. Since we are talking about its risks, some examples of factors related to its capacity are the ability to evaluate and monitor systems, the ability to align and plan, the ability to build and deploy, and the ability to support the existing environment. This is the path that risk factors follow to make the risk effective. In short, a threat agent will use a threat to attack an asset through vulnerabilities. Threat agents that pose no threats to the company do not pose a significant risk. Just as properly protected assets are not vulnerable to threats, they pose no risk. Awareness of the threats and the motivations, strategies, and techniques of those who carry them out is of fundamental importance.
So a threat must be managed before it becomes a reality. That means maturity. A company's weaknesses, strengths, vulnerabilities, and gaps in the secured framework must be understood. Finally, even with risk factors, the landscape of threats and vulnerabilities is always changing. People change, equipment wears out, controls weaken, new threats emerge, and due to a lack of action, the risk professional should always be alert. Risks are often more influenced by a lack of training than by a lack of equipment. In many cases, the risk is related to how the equipment is used rather than whether or not the necessary tools are available. Also, I saw a statistic, whose source I cannot remember, that 90% of the security flows involving Pharaohs are not because of the equipment itself playing the role, but because of configuration failure. As a result, the company invests millions of dollars in the best equipment. But in the end, the process of validating the applied configuration is not revised. It's user-less; pay attention to the process. I'm sure the security you already have has a lot to do with it.
9. What are the main public sources of vulnerabilities?
Just remember that vulnerabilities are weaknesses, gaps, or rules in security that provide an opportunity for the threat or create consequences that can impact the organization. The purpose of identifying vulnerabilities and liabilities is to look for problems before they are encountered by an anniversary or exploited. This is why an organisation must conduct regular vulnerability checks and penetration tests to identify, validate, and classify its vulnerabilities. Where there are vulnerabilities, there is a potential for risk. In this slide, we are showing some public sources of vulnerabilities that must be followed by the risk professional and information security professionals in general to facilitate the mentoring of the so-called risk scenario.
10. What is a "vulnerability assessment"?
The famous vulnerability assessment is a fundamental part of the risk identification process and is a careful examination, usually carried out with the support of technological tools in a target environment, to discover any potential points of compromise or weakness. That is, it is a systematic way to identify vulnerabilities such as network vulnerabilities, inefficient physical access controls, insecure applications, poorly designed or deployed Internet services, unreliable supply chains, untrained personnel, and inefficient processes. security Professionals are often fond of seeking only weaknesses in the network and infrastructure as a whole and in applications. But the other areas of knowledge that should be targeted for assessment are equally or even more important. Correcting a process often does not require a large investment, and most risk can be mitigated this way.
Vulnerability assessment can also be done manually, but only in some cases. With automated tools, it is feasible to verify a very large data set. For example, a vulnerability assessment may contain data that is not accurate, particularly false positives, that indicate a vulnerability where one does not exist. To validate the results of a vulnerability assessment, the organisation can perform a penetration test against a potential vulnerability or attack vector. The penetration test should use the same kind of tools an attacker would use, which can help establish the extent to which an identified vulnerability is actually a weakness. Here again, there is an alert. Information security professionals generally enjoy testing technology with automated tools, such as breaking down wireless networks or injecting data into web applications. But it is up to the risk professional to go further and also perform manual penetration tests against processes, for example, socio-engineering, or validate the skills of an analyst in relation to their work performance.
11. What are the key principles for information security risks?
I am sure most of you are already well acquainted with these concepts, but it is up to us to revise and establish a common understanding so that everyone is on the same is aligned with everyone. After all, what are the key principles for information security risks? The first is confidentiality, which refers to the secrecy and privacy of the data. A breach of confidentiality means the misrepresentation of information, such as the disclosure of information to an internal or external resource that was not authorised to access the information. In the education of risks related to confidentiality, the risk professional must search for policies and behaviours that violate the need to know and are the least privileged.
"Need to know" means that individuals must have access only to the information they need to perform their job functions. That's all there is to it. It is common for an employee, especially one who has been with the company for a long time, to have worked in multiple departments and covered vacations, accumulating accesses that he no longer requires, but which have not been repealed. Giving more permission than necessary to expedite or facilitate something means creating a risk. Similarly, "lower privilege" means that the level of data access granted to individuals or processes must be the minimum required to perform their job functions. Integrity refers to avoiding improper modifications. Delays are distractions that require the protection of information from improper modifications by unauthorised users.
Authorized users and processes areactivities operating on the system. That is, to ensure that the information is as it should be and has not been unlawfully disclosed by someone or something it should not.Whenever data is outright compromised in a way that is not intentional by the owner of the information, integrity is compromised. Maintaining integrity is typically a rigorous process that relies on multiple levels of error checking, and this can be quite difficult for the risk professional to evaluate without technical knowledge. The process should be designed with the available resources in mind. Either it must be a professional with technical knowledge, it must be accompanied by a specialist, or it can even be an automated tool that checks and offers an hour.
Availability refers to providing access to timely and reliable information. That is, the information is available when the owner needs it. The business will almost always desire full-time access, but this is almost never a real need. It is up to the risk professional to actually identify when information really needs to be available and ensure that it is available only within that window of need. "No repudiation" refers to a positive assurance that a particular action was taken by a particular individual or process and is an important part of tracking responsibility and accountability. That is, a person who did something outright cannot deny that he did it. Digital certificates are an example of control to ensure no repudiation in digital systems.
Isaca CRISC practice test questions and answers, training course, study guide are uploaded in ETE Files format by real users. Study and Pass CRISC Certified in Risk and Information Systems Control certification exam dumps & practice test questions and answers are to help students.

exam-8