Best Paying IT Certifications in 2018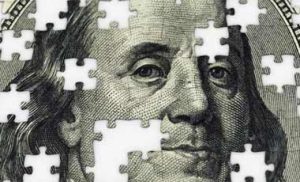 Fulfillment and financial empowerment are no doubt two of the major reasons why people leave their homes every morning to go to work. In other words, if your job is not giving you fulfillment or the desired financial reward, it will not be out of place to start considering a change. The IT sector has grown over the years and has become one of the highest paying industries.
According to Forbes, some of the highest paying certifications are associated with the salary levels as well as the market conditions for the IT certifications. What this implies is that if you want to earn more, you have to be ready to spend a little extra in getting the certification that will lead to the increase in your salary. According to the 2018 IT Skills and Salary Report, there are some top paying IT certifications that individuals looking to advance in their IT career should consider. These certifications are as follow:
Certified in Risk and Information Systems Control (CRISC exam)
Certified Information Security Manager (CISM exam)
AWS Certified Solutions Architect – Associate (AWS Certified Solutions Architect – Associate exam)
Project Management Professional (PMP® exam)
Certified Information Systems Security Professional (CISSP exam)
Citrix Certified Professional – Virtualization (1Y0-311 exam)
Certified Information Systems Auditor (CISA exam)
VMware Certified Professional 5 – Data Center Virtualization
Citrix Certified Associate – Networking (1Y0-230 or 1Y0-240)
ITIL® Foundation (ITIL® Foundation exam)
Let us take a deeper look into some of these certifications based on the salary that is attached to them.
1. Certified in Risk and Information System Control (CRISC) – $131, 298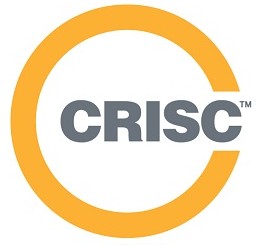 The Certified in Risk and Information System Control certification is developed for project managers, IT professionals, and others whose job portfolio include identifying and managing business and IT risks through apt Information Systems Controls. The CRISC certification is offered by ISACA and was introduced in year 2010. The certificate covers the whole life cycle from development to execution to continuous maintenance.
Competitive Edge: over twenty thousand individuals have earned this certification all over the world. About 96% of these people have current renewal of the certification. As of today, the CRISC certification is the highest paying credential in 2018. This is because of the high demand for experts with these skills and the fairly undersized supply of those who possess them. To earn a CRISC credential, you must have a minimum of 3 years' experience in two of the four specifications that the certification covers. The individual seeking to earn this certificate must also pass the exam.
The exam is offered during three 8-week windows in a year. For the year 2018, the exam periods are 1st May – 30th June, 1st August – 30th September, and 1st November – 31st December. It is important to mention that the examination is computer based. In addition to this, it must be noted that CPE, (Continuing Professional Education) credits are needed every year to maintain the certification. Earning a certification in CRISC requires continuous efforts and years of strategic planning. It is envisaged that this certification will continue to be in high demand for many years to come, especially with the expansion of cloud computing.
2. Certified Information Security Manager (CISM) – $128, 156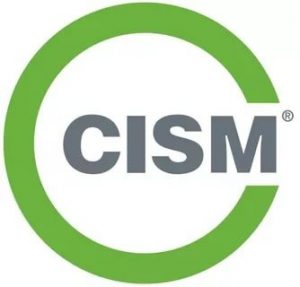 The CISM certification is aimed at the management of organizations. It focuses on assessing policies and systems, as well as security strategy. This certificae is also offered by ISACA.
Competitive Edge: Over thirty-two thousand managers have been certified since the program was introduced in 2002. As is to be expected, this is a highly sought after certification because of the small supply of certified managers. To get certified, an individual will be required to write an exam. The examination is offered during the same three 8-week periods as the CRISC. The exam is computer based. Before an individual can enroll for this certification, the individual must have a minimum of 5 years' experience in IS with at least 3 of those years as a security manager. The experience must be within ten years before enrolling for the exam or 5 years after writing and passing it. Yearly Continuing Professional Education credits are prerequisite to maintaining the certification.
3. Certified Information Systems Security Professional (CISSP) – $121, 7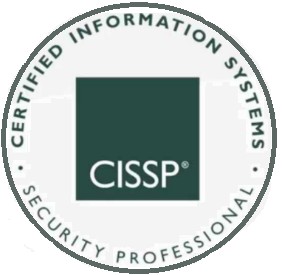 The CISSP certification is intended to prove and develop security expertise. Just like other security related certification, there is a high demand for this certification. This demand is expected to increase in years to come. One great factor about this certificate is that unlike the others, you can go on to earn the associate credential while you are working to get the required experience. If you are trying to get into the field of security, this certification is a valuable credential that you should consider.
Competitive Edge: There are almost one hundred and eleven thousand individuals who have this certification worldwide. To earn this certification, you need to have a minimum of 5 years' experience in IS with 3 years of those being spent in the role of a security manager. Just like the CISM, your experience must fall within ten years before you take the exam or 5 years after passing the test. Unlike CRISC, there are some alternatives to the experience required for the certification. Yearly CPE credit is required to retain the certification. CISSP enrollee must possess a minimum of 5 years paid experience in a full time job in at least 2 of the 8 specified areas tested. In a situation where a candidate does not have the required work experience, they can still go on to earn an ISC2 Associated level as they prepare towards the full CISSP certification. Candidates have up to 6 years to fulfill the required experience.
The exam is designed around eight specifications in computer security. These include Security and Risk Management, Software Development Security, Communications and Network Security, Asset Security, Identity and Access Management, Security Operations, Security Engineering, Security Assessment and Testing. To maintain the certification, CPE credits are required every year.
4. Project Management Professional (PMP®) – $119, 349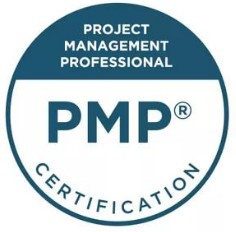 The PMP® certification is designed to authenticate the proficiency of professionals in functioning in the role of a project manager, directing and leading projects and teams. More than seven hundred and thirty thousand professionals in two hundred and ten countries and regions are PMP certified. The certification exam focuses on five different areas relating to the life span of a project. These include Initiation, Planning, Implementation, Monitoring, Controlling, and Closure. The credential verifies expertise implementing any type of project and is not specific to industry. To earn the PMP certificate, you have to go through at least thirty-five hours of PMP centered training. In case you have less than a bachelor's degree, you must have at least 7,500 hours of project management practice. Individual with a bachelor's degree or a higher degree requires 4,500 hours of experience. To retain the certification, you will require sixty Professional Development Units every three years.
5. Certified Information System Auditor (CISA) – $115, 471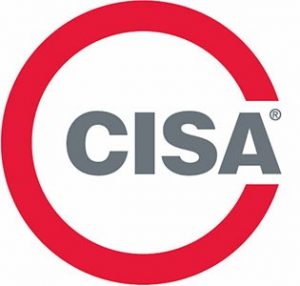 This certification is designed for individuals whose job roles include monitoring, auditing, assessing, and/or controlling business and/or IT systems. It is developed to examine the candidates' capacity to manage vulnerabilities and suggest processes, controls and updates to a company's policies so as to ensure compliance with accepted business and IT standards.
Competitive Edge: The Certified Information System Auditor (CISA) certification is the oldest certification of ISACA. The credential dated as far back as 1978. There are over 126,000 professionals that have been certified since it was established. To earn this certificate, you need a minimum of 5 years' experience in IS Auditing, Security, or Control and passing the exam. The test is offered during three 8-week windows every year. To maintain the certification, you will need to earn CPE credits every year.
6. ITIL® Foundation – $103, 408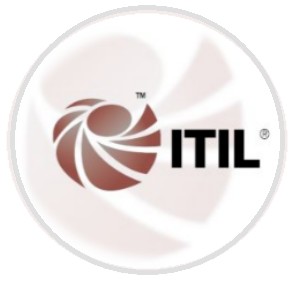 For the past thirty years, ITIL has grown to become the most commonly used framework for IT management globally. It is a set of best practices developed for supporting the services IT offers an organization. It covers about everything from accessibility to capacity management to incident and change management. ITIL picks and approves organizations that offer training, education and certification. These accredited and authorized partners design the certification and training around ITIL framework.
Competitive Edge: The ITIL certification is commonly used and widely accepted as a framework for managing the lifecycle of IT. It is different from other credentials and it focuses on the relationship between IT and the need of a business. To earn this certification, you will be required to pass the examination. There is no requirement for writing the exam.
Conclusion
Are you already in the Information Technology sector and considering moving to the next level with more responsibilities and more financial reward? Or are you just starting out in the sector? Whatever level you are in the IT industry, new level entrant or experienced level, you can undergo any of these certifications to ensure a rise in your paycheck. What are you waiting for? Enroll for any of the certifications today to have a rewarding career in Information Technology!