Top 7 Certifications to Start Your IT Career

The IT sector is arguably one of the fastest growing industries in the world, and starting a career in this sphere is definitely a pathway to a successful life. There are huge opportunities waiting to be tapped into by discerning individuals looking to create a niche for themselves in the IT world. However, just like every other career path, there is a need to understand the rudiments and develop skills that will make you function effectively in the industry. Therefore, earning a certification is very crucial in starting you off in this career path. When talking about an IT certificate, we refer to an independent endorsement that indicates that you have the necessary skills required to perform in the task that will be committed into your hands. Many IT positions have to do with specific technical software and procedure. Obtaining a credential in a specialized area therefore confirms to your manager that you have the clear-cut skills needed to perform optimally on the job if hired.
Getting an IT certification does not have anything to do with your academic background. This is one of the interesting things about starting a career in IT. Your academic background is not a requirement to getting a certification in Information Technology. You also do not need any prerequisite exams to qualify to enroll for the credential. In addition, you need little or no experience or theoretical background to enroll. Studying period for the certificate is also short. There is also the least volume of study materials to deal with when preparing for your certification tests.
To make the process easier for you, we have detailed some of the top certifications that you can enroll in to kick start your career in the IT sector. You can trust our recommendations as we have used real-time software to identify over four hundred thousand entry level jobs in the IT sector job posted within the last twelve months. The purpose of this exercise is to identify the top IT certifications that employers are looking for when hiring candidates and this is the bedrock of the certificates that have been put together. Are you ready to explore the world of the Information Technology sector? We invite you to look through some of the top certifications in the industry. We will like to reiterate that these credentials are some of the best IT certifications that are perfect for anyone with little or no experience looking to start a ground breaking career in the world of IT.
Description of Top Certifications
1. Cisco Certified Network Associate (CCNA)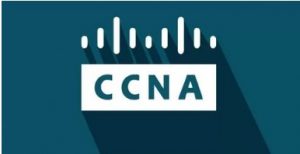 Cisco CCNA is a lower level certification based on how to install, configure and operate enterprise level routers and switches. Cisco Certified Network Associates can also detect and proffer solutions to common network problems. They have the option of specializing in wireless, security, or voice networking. This certificate can open many doors for you in the IT world because many employers are looking for this specific certification in new entry job level. The certification process is easy and studying can be very interesting when you apply yourself to it. All you need to be CCNA certified is to pass a 90-minute written exam (200-125). The test consists of between 50 to 60 questions. The cost of enrolling for the exam is about $295. In the past year, about 6,757 entry level job posting have been published. Some of the common job titles that this certification is perfect for include but not limited to the following:
System Administrator
Network Administrator
Network Engineer
2. Network+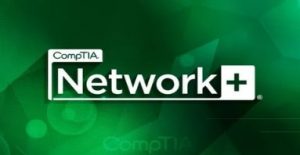 Network+ is a well-recognized certification globally. This credential verifies individual's ability to manage, design, and troubleshoot various wireless and wired networks. The certification process entails passing a 90-question exam (N10-006) on the configurations of wireless and wired network devices and other up-and-coming technologies. Individuals with this certificate are in high demand all over the world. Within the last one year, entry level jobs that have been posted are about 5,500. If you have this certification, some of the jobs that you will likely come across include the following:
Information Technology Technician
Helpdesk Technician
Information Technology Specialist
It costs about $285 to enroll for the Network+ certification. You can get sample questions online to help you prepare towards the examination.
3. Apple Certified Associate (ACA)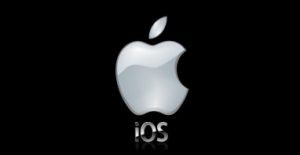 Apple is presently the 3rd largest computer system vendor in the United State of America. The Apple Certified Associate certification is focused on getting Mac users integrated into the traditional IT environment based on Windows. The ACA certification can be taken online from the comfort of your home. You do not have to appear physically at a venue for the exams. When it comes to the study materials, it is something you can read and understand over a cup of coffee. The material for the course is fifty-page PDF document that can be downloaded for free on Apple training site. You also do not have to break a bank to write the exams as it cost only $65.
4. CompTIA A+ Technician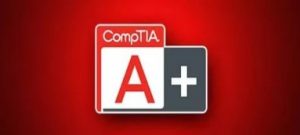 CompTIA A+ is also an entry-level certification that is based on different areas of technological processes. It is actually the basic starting point for someone looking into exploring career in the IT sector. Certified CompTIA A+ technicians take care of the maintenance of computer systems (PCs), operating systems (OS), Printers, Laptops, and mobile devices. To receive the CompTIA A+ credential, you will be required to pass two exams (220-901 & 220-902); one multiple choice and one performance-based . It costs about $200 to write the two tests. Over the last twelve months, jobs that have been posted requesting CompTIA A+ as part of criteria for applying are about 6,700. Common job titles for people with this certification include but not limited to the following:
Desktop Support Technician
Help Desk Technician
In-home Support Specialist
5. Certified Information System Security Professional (CISSP)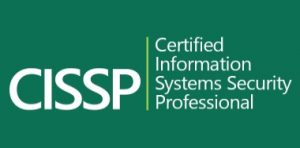 CISSP is a globally accepted certification in the information technology industry. This certification seeks to verify information security competence of participants with the sole aim of protecting organizations from attack. The credential demonstrates extensive managerial and technical skills to manage and engineer information security programs. The Certified Information System Security Professional (CISSP) certificate covers 8 subjects. These subjects are asset security, security and risk management, identity and access management, communications and network security, security engineering, security assessment and testing, software development security, software development and security operations. The CISSP exam consists of 250 questions and takes about 6 hours to complete. The cost of writing the test is about $600. Some of the common job titles requiring this certification include:
Information Security Analyst
Information Technology Auditor
Security Analyst
Over the past year, there have been about 5,000 jobs posted that require this certification.
6. Microsoft Certified Systems Engineer (MCSE)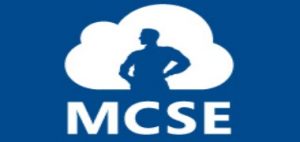 Microsoft Certified Systems Engineer (MCSE) is a middle-level certification that authenticates an individual's capacity to develop innovative solutions across various technologies. The certification is offered in the following specialization:
Server Infrastructure
Desktop Infrastructure
Private Cloud
Enterprise Devices and Apps
Data Platform
Business Intelligence
Messaging
Communication
SharePoint
The process of getting the certification largely depends on the preferred concentration of the enrollee. The exam is a 5-step process and it integrates different question formats such as drag-and-drop, simulation problems, and multiple-choice questions. Irrespective of the specialization, the cost of the examination is $150. Over the past twelve months, there have been over 4,700 entry level jobs posted with this credential being part of the criteria for application. Most common title of jobs that are opened to people with the Microsoft Certified System Engineer (MCSE) certification includes:
System Engineer
System Administrator
Field Systems Technician
7. Linux Essentials Professional Development Certification (PDC)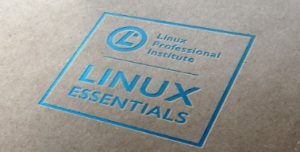 Linux Essential Professional Development Certification (PDC) is developed to offer students a wide view of how the Linux operating system functions. Linux is an open source, free and community based operating system designed for both server-computing and desktop. Students do not require any previous knowledge in Linux. Starting with an outline of open source software, the Linux Essentials Professional Development Certification takes participants through the history of Linux, and basic usage of the different componential tools of Linux. This certificate requires the passing of one exam (010-150). To enroll for this cert, you must have at least some basic knowledge of the computer. It goes without saying that certified Linux professionals are very much in high demand. The cost for of getting this certification is about $85.
So what are you waiting for?
Earning any of these highly sought after IT certifications will go a long way in putting you in the right position in your desire to start a career in the IT sector. Take a step today! Choose a certificate and enroll to give yourself the edge in this competitive industry. You will never regret taking a step towards advancing your career in this growing industry. Remember, your academic background is inconsequential in pursuing any of these credentials. All you need is the will, drive, and passion to be successful in the IT sector. Enroll today and start a bright career in Information Technology!