Importance and Need of Computer Networking Certifications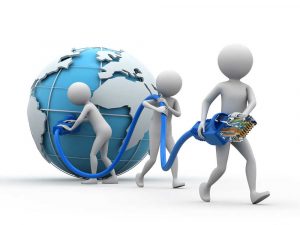 Before starting to understand and evaluate the advantages and features of computer networking certifications, we shall try and understand what exactly computer networking certification means. In simple words, computer networking certification helps you to comprehend the fundamental aspects of networking, network security, computer trouble shooting, interconnected Cisco devices and Windows server installation and configuration.
It helps you assess, configure and sustain computer hardware components and operating systems, evaluate and alleviate risk, analyse and select technologies, choose a suitable network design and resolve IT problems.
These certifications will provide you hands on training and ensures to build your knowledge and experience in this field. Additionally, they will provide a competitive head in the IT field.
An IT professional skilled in multiple areas of networking will always be on top of the list and in high demand. The most advantageous thing about these certifications is that they can be studied and completed through online courses which can be accessed from your home or from anywhere you like and some of these courses are even free of cost, ensuring you the flexibility. Cisco, being one of the most popular networking certifications among the rest, offers four certification levels including entry, associate, professional and expert. And 10 categories certification in networking is also provided under Cisco. Namely, cloud, routing, switching, cyber ops, wireless, industrial, collaboration, security, service centre and data centre.
It is definitely important to identify that computer networking is a vital apparatus in this era. And this is a significant medium for communication, entertainment, business, sharing information and resources between multiple users.  Let's try and identify the other advantages of these computer networking certifications.
The utmost advantage or the importance of acquiring a certification in this field is that it provides you industry recognition. These professionals benefit from the ubiquitous acceptance of certification authorizations. This will further lead the IT professionals to receive a better job as these professionals are always high on demand in the market which in turn will help obtain improved pay.
Acquiring a certification in one of these prestigious courses enables you to acquire a "quality assurance" tag, a proof of professional achievement. Another main advantage as mentioned before these certification courses can be studies from home and does not require you to waste time and money by attending classes from a university. These IT course are comparatively cheaper and contains much shorter duration to complete when paralleled with other degree programs.
And these IT certifications allow an individual to focus on a particular field of topic without having to take other unnecessary minor courses along with this certification. Additionally, these certifications do not limit any age group, background or gender. Anyone who wishes to acquire a certification in this field can do as at any point of time in their life. Even if you are 16 or 60 years old, you can also avail these certification options.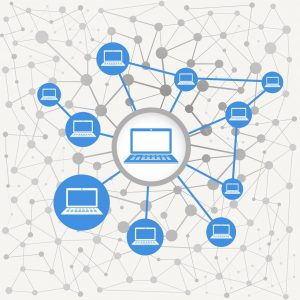 Networking is based on basic logical reasoning and connections. Thus, it doesn't require a 'genius' or a 'math head' to learn these aspects of networking. Even if you're just out of school and want to obtain a job in the networking field, you can simply do so by completing this short duration course online. And these networking courses can be studied at an extensive array of educational institutions – be it in institutes, high school, under grad college, pre-universities etc. The network certification can be parallel studied while working or while doing you pre-degree.
Just imagine finding a career in almost every sector with this one certification course! It's true. You name it and you can have it. Be it hospital, communications, transportation, education, manufacturing, healthcare, technology, government sector, retail, financial and the list goes on. How wonderful is that? And all of these can be acquired by attending a short duration of course which can be absolutely free. You get to work with new and latest technologies and also you can renew your certification every 2-3 years.
Networking has the essence of its meaning within the word itself. When we hear the word 'network', the first thing that most people associate it with is  wide connections. And that's one of the most important things that these certifications help you achieve. It helps you connect with a wide range of people working in different sectors. Like a world-wide community consisting of people just like you!
Recognising few other positive aspects of these certifications would definitely help you understand the pros of obtaining it. Just think of all the places you would go to and all the things that you would do as a part of being an IT professional. Oh yes, the opportunities are wide-open. And since these certifications are recognized world-wide, you would be able to travel wherever your career takes you. It sounds quite exciting, doesn't it? And all of this for high pays.
In the year 2017, studies have proven that entry-level specialists earned a medium salary of $49,671 and $54,141 with mid-career experience. And the average salary of a starter to an expert ranged somewhere in between $37,043 to $82,804, respectively. A statistics were accounted in the United States to find out how many people were employed in the field of networking after obtaining a certification in one of these courses. Approximately 1660 were employed in California, 1130 employed in Florida, 960 employed in Illinois, 760 employed in Texas and 660 employed in New York. This showed that higher amount of IT professionals were being employed and was able to find a decent job with a high paid salary.
In order to complete your IT course successfully, you essentially need to have good communication skill, problem-solving ability, strong analytical ability and finally you need to be a good at multi-tasking. And you will have to maintain certain tasks including maintaining files on network, modifying software based on user needs, retaining machines attached to the network, assist others with network problems and screen out and monitor system performance.
Computer Networking Certifications
1. CompTia A+ Certification (Exams: 220-901 & 220-902)

This certification is best suited for entry level associates and is a great foundation course for employees starting their career as desktop support technician. Once you take this course, you will be trained in these following aspects: preventative maintenance, troubleshooting, security, networking and installation. Additionally, you are likely to encompass good communication skills and customer relations through this training. Once you acquire this certification, you will be certified that you are well-versed in multiple areas of focus rather than just one. Thus, these certifications are vendor-neutral.
2. Microsoft MCDST Certification (Exams: 070-271 & 070-272)

The best way to complement your CompTia A + certification is by obtaining a Microsoft MCDST certification. Since a major percent of most computers run on Microsoft, holding a MCDST certification is an added plus point. MCDST stands for Microsoft Certified Desktop Support Technician. This certification covers Microsoft operating systems and other Microsoft programs such as MS Office. This maybe best suitable for PC technicians and desktop support technicians.
3. CompTia Network + Certification (Exam: N10-006)

CompTia Network + certification is also among one of the best suitable certification for entry level specialists. This is one among the most popular certifications and it provides general networking knowledge. This course covers configuring network protocols and services, installing as well as troubleshooting.
4. CompTia Security + Certification (Exam: SY0-501)

If you are looking to pursue a career in the field of networking security, then obtaining a CompTia security + certification would certainly help. Once you undertake this course, you're likely to build competence in access control, organization security, network infrastructure etc. As long as there are continuous computer security threats there is always an increasing chance for high demand of IT security specialists. Unlike other certifications, you need a lot of preparations and practice to learn this course, and, additionally, you need to study hard.
5. CompTia Server + Certification (Exam: SK0-004)

If you're looking to start a career in server support, then CompTia Server + certification will be ideal. Unlike Network + and Security + certifications, these are mid-level certifications. Once you've gotten your certification in this, you will be certified to have technical knowledge and expertise required to build, maintain and support server hardware and software technologies.
Additionally, acquiring an A+, Network + along with Server + certification will help improve your knowledge and expertise and is likely to help you attain a decent job with high salary. The best way to prepare for this exam is to study hard and take as many sample tests as possible in order to improve your skill. After all, "practice maketh a man perfect" and helps you attain anything.
6. Cisco Certified Networking Associate Wireless Certification (CCNA) (Exam: 200-125)

This is an associate level certification designed for networking professionals. You can avail multiple self-study material and network resources to improve your skill for the exam. And the job structure offered under this certification is as follows: installing configuring, troubleshooting and operating.
7. EMC Proven Professional Certification – Technology Architect (Exam: EMCTA)

The highest level of certification offered is the architect level. And this deals with information management and storage. Once you pass this certification course, you will be certified as professionals who are skilled to architect, design and analyse EMC information infrastructure solution. The areas you would specialize in are as follows: VNX and VMAX3 solutions, XtremiO solutions, EMC availability solutions, etc. And you acquire additional strengths in areas of foundations, backup, achieving, consolidation, and protecting information.
8. CWNP-CWNA Certified Wireless Network Administrator Certification (Exam: CWNA-106)

This is a wireless LAN certification. This useful entry-level certification requires only one examination. The topics covered under this include: antenna concepts, network installation, management and design, wireless organizations and standards, wireless LAN software and hardware, RF technologies and network architecture.
9. Micro Focus – CNE Certified Novell Engineer (Exams: 050-719, 050-707 & 050-695)

This intermediate level certification requires 3 examinations and a technical skill assessment. Once you attain a certificate in this course, you are capable to resolve progressive support difficulties and top level network glitches.
10. Certified Information Systems Security Professional (CISSP) (Exam: CISSP)

CISSP is one of the highly demanded certifications. It qualifies you and trains you to protect business environments by covering subject matters linked with architecture, management, and the design of security networks. This certification is mainly for IT professionals.
What are the alternative job opportunities?
Other related jobs you can pursue with these certifications, include computer programmers, computer science teachers, computer operators, computer support specialists. And the average salaries for these job roles are listed below: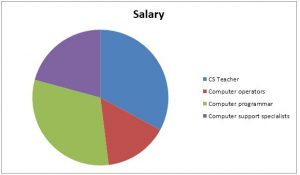 These certification courses are one among the easiest with the shortest time-frame and require little or no money at all! With any one of these certifications, you can acquire a skill and knowledge in multiple IT related fields. With such expert training and experience, you are likely to reach greater heights at such a short span of time. All the advantages packed in one single package.
Multiple platforms offer job opportunities for IT professionals including information, entertainment, medical, administrative and support services, finance and insurance, computer system design, education services and many other varieties of industries. With many advantages inculcated in it, these certification courses maybe the best opportunity you could ever grab.
So, don't wait for the opportunity to come your way. If you're looking to already get paid in a know-how field, just acquire a certification in one these platforms which may lead you to open multiple doors of opportunity. The prospects in the IT field are massive, so make a run for it and go grab those opportunities while you still can!