cert
CEH (Certified Ethical Hacker) Dumps
cert-1
cert-2
Pass ECCouncil CEH Certification Exam in First Attempt Guaranteed!
Get 100% Latest Exam Questions, Accurate & Verified Answers to Pass the Actual Exam!
30 Days Free Updates, Instant Download!
cert-5
cert-6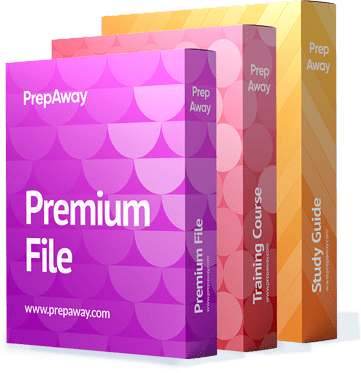 Premium File 322 Questions & Answers. Last update: Sep 16, 2022
Training Course 182 Lectures
Study Guide 1299 Pages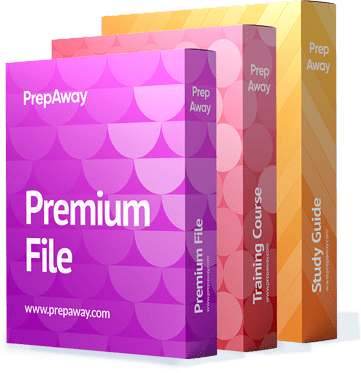 312-50v10 Premium Bundle
Premium File 322 Questions & Answers
Last update: Sep 16, 2022
Training Course 182 Lectures
Study Guide 1299 Pages
Purchase Individually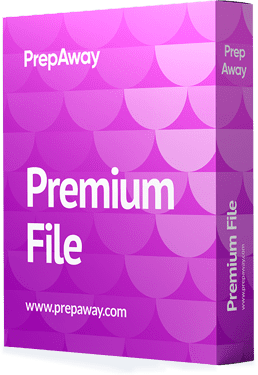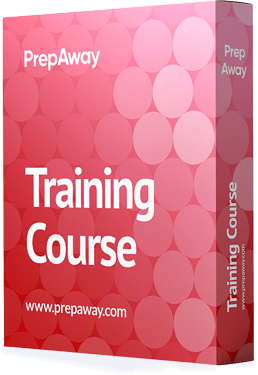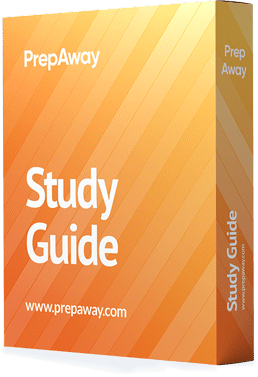 cert-15
cert-16
cert-20
312-50v10 Exam - Certified Ethical Hacker v10 Exam
cert-27
Download Free 312-50v10 Exam Questions
cert-32
ECCouncil CEH Certification Practice Test Questions and Answers, ECCouncil CEH Certification Exam Dumps
All ECCouncil CEH certification exam dumps, study guide, training courses are prepared by industry experts. ECCouncil CEH certification practice test questions and answers, exam dumps, study guide and training courses help candidates to study and pass hassle-free!
The EC-Council Certified Ethical Hacker certification is meant to qualify you for a role as a professional hacker but in an acceptable way. This is a knowledge-based learning path that tests your expertise in Threats and Attack Vectors, Attack Detection & Information Security Threats, Attack Vectors, and Attack Prevention among other similar security-related concepts. That being said, the CEH training would greatly benefit IT specialists whose role involves the day-to-day management of information systems. This group includes security officers, security administrators, auditors, and any individual tasked with managing the integrity or security posture of network infrastructure.
Details of CEH Designation
A Certified Ethical Hacker is a knowledgeable IT professional who can identify weaknesses in a target system and use his/her skills to address security issues. Therefore, the EC-Council CEH certificate will validate your ethical hacking skills by assuming a vendor-neutral approach. What is more, this certification plays an important role in establishing the minimum standards for validating the IT nerds in this niche, informing the general public that they satisfy the standards for becoming an ethical hacker, and reinforcing ethical hacking as a standalone profession.
Reviewing Test Details
To begin with, the CEH exam is coded 312-50. It brings a maximum of 125 questions that are purely in the multiple-choice form. It can be taken at Pearson VUE or from the ECC official website and has a seat time of 4 hours. Unlike many certification exams, the CEH test is uniquely graded to maintain the integrity of the skills it addresses. This means the passing score is not restricted to any percentage. Instead, candidates will be graded according to the difficulty level of the actual exam. So, the passing score can be anything from 60% to 85% depending on what the subject matter experts settle for as the most suitable score. Also, before registering for this EC-Council exam, be sure to check out the full course outline on the ECC official website to find out more details about this certification track.
312-50 Exam objectives
The full list of the test domains addressed in the official evaluation includes the following:
Information and Security Ethical Hacking;
Reconnaissance Techniques;
System Hacking Phases and Attack Techniques;
Network and Perimeter Hacking;
Wireless Network Hacking;
Cryptography;
Cloud Computing;
Mobile Platform, IoT, and OT Hacking;
Web Application Hacking.
Recommended Training Courses
The EC-Council, the vendor, offers a ton of self-paced online programs and in-person training that can be taken to help you prepare adequately for the real CEH exam. The self-paced CEH class is for the busy specialists who can't get enough time to complete the in-person training from the vendor's experts. Here, candidates will obtain limitless access to video lectures and lab environments to take them through their training. The 24/7 lab access through the iLabs division specifically stands out because it gives candidates private access to the EC-Council's data center with the tools, services, and concepts to help them establish industrious careers. Check out the vendor's site to find out more information about the CEH training.
Dependable Revision Books
Now, let's review the must-have revision manuals for the CEH certification exam prep that can be found on the Amazon website:
1. Official Certified Ethical Hacker Review Guide (EC-Council Press) 1st Edition
This guide is designed to help all candidates get ready for their EC-Council official CEH evaluation. In short, it is the authorized study guide that addresses a series of test domains that students should master as part of the CEH curriculum. In particular, it brings plenty of review questions and refresher coverage that's required to become a certified ethical hacker in recognized organizations. Using exam summaries, reference tables, and boxes, and tutorial information, the author, Steven DeFino tries to reinforce the candidates' knowledge to help them with skills needed to assess and analyze vulnerabilities in computer systems as part of a reliable IT department. All in all, this guide is an invaluable tool if you want to gain more skills in the area of ethical hacking or refresh your knowledge in a bid to become your organization's most reliable Certified Ethical Hacker.
2. CEH Certified Ethical Hacker All-in-One Exam Guide (1st Edition)
Now, this is one of the best options if you need complete coverage of the CEH exam objectives. IT experts have described this book as an authoritative guide that highlights exactly what the candidate needs to know to pass the final CEH exam and we couldn't agree more. Here, you will find detailed learning objectives, practice test questions, and in-depth explanations of the test domains. Some of the popular topics that will be covered by such a book include enumeration, cryptography, evasion techniques, wireless hacking, and penetration testing just to mention a few. The CD-ROM version attached to such material, on the other hand, includes two practice exams, a PDF copy of this book, and a detailed appendix that highlights the tools, references, and helpful sites to use recommended by the author. If you have used any of Matt Walker's revision guides for your certification exam prep, you will understand why this book is one of the best materials for the EC-Council 312-50 certification test.
3. Certified Ethical Hacker All-in-One Exam Guide, Fourth Edition
This is a vital version of the previous study guide that's been thoroughly updated to prepare learners for the actual CEH exam. Like the first edition, it gives applicants a self-study learning approach to ensure comprehensive coverage of all exam objectives. Through this book, the author, Matt Walker, highlights the latest tools and techniques in the ethical hacking niche by describing the exam tips, explanations, and test objectives when every chapter begins. More so, here, popular topics such as the fundamentals of ethical hacking, trojans, cryptography, penetration testing, scanning, sniffing, and enumeration will be discussed. Recently, the digital version of this book has been updated to include 300 practice test questions to help candidates consolidate their knowledge prior to taking up the final test. So, if you want to flaunt your exam success, opt for this material soon.
Conclusion
How about becoming a certified ethical hacker in 2021? Of course, the answer should be yes, given the career benefits that come with carving out a niche around this field. The Certified Ethical Hacker is a unique certificate that demonstrates candidates' expertise in managing network security, specifically, by outdoing the hackers in their game. And that will be rather interesting. While hacking will always be viewed as a felony in many countries, there's a complete agreement that you'll require similar skills to outsmart malicious hackers. And there's no better way to do it than to attain the CEH designation from the EC-Council. Let's hope you will make the best use of this opportunity and prove your worth to the hiring managers.
CEH certification practice test questions and answers, training course, study guide are uploaded in ETE files format by real users. Study and pass ECCouncil CEH certification exam dumps & practice test questions and answers are the best available resource to help students pass at the first attempt.