cert
CASP (CompTIA Advanced Security Practitioner (CASP+)) Dumps
cert-1
cert-2
Pass CompTIA CASP Certification Exam in First Attempt Guaranteed!
Get 100% Latest Exam Questions, Accurate & Verified Answers to Pass the Actual Exam!
30 Days Free Updates, Instant Download!
cert-5
cert-6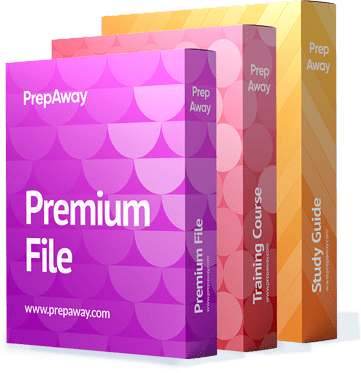 Premium File 195 Questions & Answers. Last update: Sep 19, 2022
Training Course 271 Lectures
Study Guide 530 Pages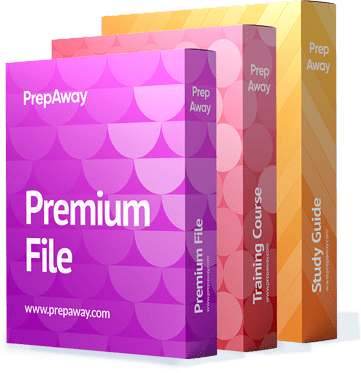 CAS-004 Premium Bundle
Premium File 195 Questions & Answers
Last update: Sep 19, 2022
Training Course 271 Lectures
Study Guide 530 Pages
Purchase Individually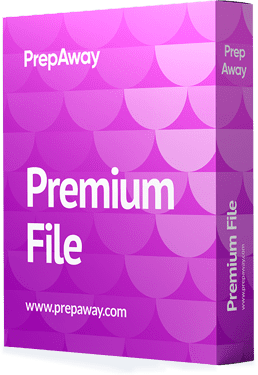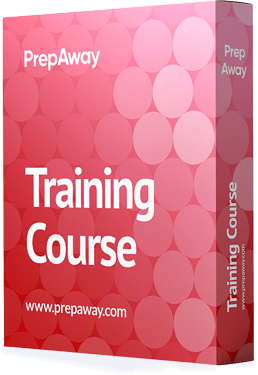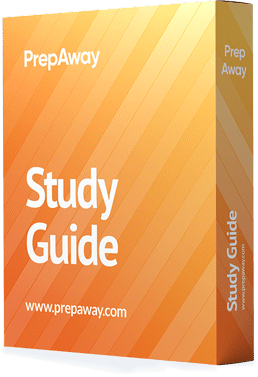 cert-15
cert-16
cert-20
CAS-004 Exam - CompTIA Advanced Security Practitioner (CASP+) CAS-004
cert-27
Download Free CAS-004 Exam Questions
cert-32
CompTIA CASP Certification Practice Test Questions and Answers, CompTIA CASP Certification Exam Dumps
All CompTIA CASP certification exam dumps, study guide, training courses are prepared by industry experts. CompTIA CASP certification practice test questions and answers, exam dumps, study guide and training courses help candidates to study and pass hassle-free!
CompTIA Advanced Security Practitioner (CASP+) is an international certification that is vendor-neutral and validates competency in organization security as well as in risk management, analysis and research, computing, and business solutions. And the only thing you need to do to earn it is to pass one exam, known as CAS-003.
Why Choose CASP+
Hacking knows no boundaries but it's not a problem for those who have CASP+ since it is approved around the world. Therefore, having this certification on your CV, means you have studied a wide range of security objectives as well as are able to provide protection and the best cybersecurity solutions for enterprises worldwide. This certificate meets ISO 17024 standards and is ANSI accredited, which makes it demanded by professionals and serves as a mark of high-quality knowledge and skills.
About CAS-003 Exam and Prerequisites
For the best result, CompTIA recommends candidates aiming for this certification to have not less than five years of practical technical experience in security with a total of at least ten years of experience in the sphere of IT administration. When it comes to obligatory requirements, they only include acing the above-mentioned CAS-003 test.
CAS-003 is all about the enterprise security domain. It covers common operations and architecture concepts, requirements, and various techniques in the sphere. It also checks how proficient the candidates are in interpreting trend data to analyze risk and provide the best cyberdefense a business needs.
The applicants should also be well-conversant with software vulnerability, security control, and the integration of virtualization and cloud technologies into a secure architecture. Finally, the test verifies one's knowledge of cryptographic techniques, such as cryptocurrency, mobile device encryption, and blockchain.
CAS-003 Exam Details
To excel in CAS-003 exam, candidates have to answer 90 questions in 165 minutes. All these items are provided in two formats, namely performance-based and multiple-choice. Note that there is no scaled score in this test; it's pass or fail only. The test is available in English and Japanese. In addition, there is a registration fee that will currently cost you $466.
Skills Tested in CASP+ Exam
Being a CASP+ certified pro means having solid skills in data protection and cybersecurity. These cover the following areas:
Detecting security risks and implementing the best strategies to mitigate them
Creating a secure enterprise infrastructure by integrating hosts, networks, storage, and applications with the help of virtualization, cloud, and on-premise solutions
Being aware of the latest trends in the field and understanding how they can influence on the enterprise if implemented
Administering recovery procedures using proper tools
Performing the integration of security as well as network components along with the implementation of security controls
Preparation
CompTIA assists CASP+ candidates in their preparation for CAS-003 exam. They may choose to learn the topics with the Study Guide or opt for Instructor-Led Training to make themselves 100% ready. With either option, they get quality resources that explain all the objectives and ensure great performance during the exam.
Books and Study Guides
1. CASP+ CompTIA Advanced Security Practitioner Certification All-in-One Exam Guide, Second Edition (Exam CAS-003) 1st Edition by Nicholas Lane, Wm. Arthur Conklin, Gregory White, Dwayne Williams
Written by a team of leading information security experts, the book will explain all the objectives of the exam and will prepare you to manage risks as well as secure networks. It provides readers with complete information about available tools and modern technologies, common attacks, threats, vulnerabilities, the concepts related to PKI and cryptography. Also, it offers an insight into design, architecture, and access and identity management. For the best result, you will get exam tips, 200 realistic sample questions, and an interactive quiz presented in the performance-based format.
2. CASP+ CompTIA Advanced Security Practitioner Study Guide: Exam CAS-003 3rd Edition by Jeff T. Parker and Michael Gregg
This study guide covers all exam objectives and offers candidates to use exam prep software with electronic flashcards, practical exercises, and mock questions to boost their performance on the test. After reading this book, one will be prepared to solve any task related to cryptography, security trends, security of networks, vulnerability analysis, risk identification, and others. Applicants will also learn to implement advanced network design and to secure complex virtual environments, as well as will become aware of security procedures, how to choose the best response practices, and much more.
3. CASP+ Practice Tests 1st Edition by Nadean H. Tanner
This book provides candidates with 1,000 sample questions covering all the required objectives and helps to prepare for the exam with two complete, full-length sample tests. Also, it offers access to the interactive bank of mock questions. Thus, reader will be able to attempt seven more sample exams that simulate the real-life test. You are guaranteed to master all the topics with focus on risk management, research, development and collaboration. You will get a detailed explanation of security architecture and security operations as well as technical integration of enterprise security.
Instructor-led Courses
Studies show that students retain 50% of the content they hear and see, as compared to only 10% of what they read. Considering this, if you want to improve your chance of success and would prefer to go through the exam objectives with an instructor, enroll in the comprehensive guided course provided by the vendor. It is held in a flexible and comfortable online environment and is similar to ordinary in-classroom format. The sessions are led by seasoned and qualified professionals who will also share their real-life IS experience. If chosen this approach, the learner will be able to ask any questions about the concepts and get detailed answers. Also, the course includes discussions that help to understand any topic better.
Conclusion
Obtaining the CompTIA CASP+ certification and getting a job that suits all your needs and expectations is not that difficult. Just be ready to allocate enough time for studies with credible materials like instructor-led training or books and pass CAS-003 exam.
CompTIA CASP+ accredited individuals get all their efforts paid off. They can apply for the job roles such as security engineer, security architect, and technical lead analyst, among the rest. When it comes to compensation, PayScale states that those with CASP+ have an average salary of $89k per year.
CASP certification practice test questions and answers, training course, study guide are uploaded in ETE files format by real users. Study and pass CompTIA CASP certification exam dumps & practice test questions and answers are the best available resource to help students pass at the first attempt.