Pass RedHat RHCSA Certification Exam in First Attempt Guaranteed!
Get 100% Real Exam Questions, Accurate & Verified Answers As Seen in the Real Exam!
30 Days Free Updates, Instant Download!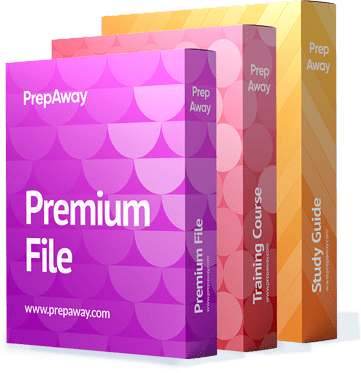 $39.99
Free RHCSA Exam Questions & RHCSA Dumps
Pass Your RHCSA Certification Exams Fast. All Top RHCSA Exam Questions Are Covered.
Real RHCSA Certification Questions are uploaded by Real Users which provide RHCSA Practice Tests Solutions.
All RHCSA Dumps and RHCSA Training Courses Help candidates to study and pass the RHCSA Exams hassle-free!
EX200 Exam - Red Hat Certified System Administrator (RHCSA)
RHCSA Certification Facts
The RHCSA (Red Hat Certified System Administrator) certification is the credential of the entry level that focuses on actual competencies in administering the system, including installing and configuring Red Hat Enterprise Linux and connecting it to the network.
A Red Hat Certified System Administrator can perform various tasks, such as understanding and use of essential tools for handling files, command-line environments, directories, and documentation; operation of running systems, including identifying processes, starting and stopping VMs, and controlling services; development and configuration of file systems and their attributes, including network file systems, access control lists, permissions, and encryption; management of security, including SELinux configuration and basic firewall.
The RHCSA certificate is intended for qualified Red Hat Enterprise Linux system administrators who would like to validate their skills, students who have attended the Red Hat courses and are on the path to earn the credential, IT professionals who are interested in obtaining the RHCE certification.
The RHCSA certification is valid within 3 years.
The EX200 exam is taken by a person who wishes to be a certified RHCSA professional. It is designed to test the candidates' skills in performing their system administrative functions using the Red Hat Linux open source enterprise. The skills tested by this certification exam include operating running systems, using essential tools to handle filing and directories, configuring and deploying local storage and file systems, configuring, deploying and maintaining systems that include software installations, and implementing basic system security measures such as firewall and SELinux configuration. To sit for this test, the candidate is required to meet the following requirements:
Course Training: Red Hat System Administration I (RH124) and II (RH134) courses, or RHCSA 199 Course (RHCSA Rapid Track Course)
Working experience as a systems administrator in a Linux-based enterprise and a thorough understanding of the EX200 exam objectives
The students must register for the EX200 exam that comprises 10-20 practical-based questions. The minimum passing score is 210 out 300 points. The exam duration is 2½ hours. The cost varies depending on the candidate's location. It ranges from $250-$650. The test is offered through a classroom set-up or in an individual session that is remotely monitored.