exam
exam-2
MO-200 Microsoft Excel (Excel and Excel 2019) Dumps
Pass Microsoft Excel MO-200 Exam in First Attempt Guaranteed!
Get 100% Latest Exam Questions, Accurate & Verified Answers to Pass the Actual Exam!
30 Days Free Updates, Instant Download!
exam-3
block-premium
block-premium-1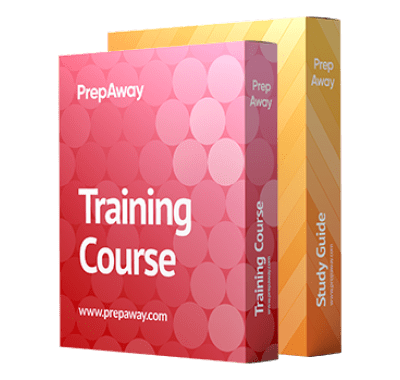 Training Course 146 Lectures
Study Guide 179 Pages
block-screenshots
exam-11
Microsoft Excel MO-200 Practice Test Questions and Answers, Microsoft Excel MO-200 Exam Dumps - PrepAway
All Microsoft Excel MO-200 certification exam dumps, study guide, training courses are Prepared by industry experts. PrepAway's ETE files povide the MO-200 Microsoft Excel (Excel and Excel 2019) practice test questions and answers & exam dumps, study guide and training courses help you study and pass hassle-free!
The Microsoft MO-200 exam will earn you the Microsoft Office Specialist: Excel Associate (Excel and Excel 2019) certification. It is one of Microsoft's associate-ranked qualifications, which is one of the leading technological firms in the world. Because Microsoft designations are globally recognized across all IT industries, they provide candidates with immense benefits and career growth.
About MO-200 Exam
This test assesses your ability to create and manage worksheets & workbooks, create cells, form ranges as well as tables, and evaluate formulas along with functions. You should also know how to develop charts and themes. What is more, such an evaluation explores your expertise in working with multiple sheets and using graphic elements to represent data. Workbooks comprising pro-like budgets, team success charts, data-entry logs, financial statements, and sales invoices should as well be familiar to you. Last of all, you have to show proper use of the main features of Excel and complete the related tasks on your own. This exam is usually under close supervision and is taken at Certiport approved testing centers. An attempt for MO-200 costs $100 plus, the test is available in English, French, Dutch, Indonesian, German, Korean, Spanish, Portuguese, Russian, Italian, Polish, Japanese, Chinese, Greek, and Arabic. All in all, there are about 40-60 questions in this validation, which are divided into five domains. The question format, however, varies - it could be in the form of multiple-choice, hot area, case study, or best answer items. This evaluation typically lasts for 50 minutes, and a score of 700 points or higher out of a possible 1000 is considered a pass.
Topics Covered in Microsoft MO-200
Before taking the official exam, it's crucial to know the types of questions to expect. Below are the areas and specific percentages assigned for each of them that you will have to solve on the exam day:
Management of Worksheets & Workbooks

This domain covers about 10-15% of all exam questions. Under it, you should be able to import data into workbooks and navigate stored data. You must also know how to search for data within a workbook and recognize the different workbook elements. Questions based on saving and formatting of worksheets may also appear in the final validation.

Data Cells and Ranges Monitoring

This segment will account for around 20-25% of the test content. You must be able to edit data in worksheets and know how to insert and delete several columns & rows. Additionally, you must understand how to change cell alignment, indent, and orientation to prove that you have a clear idea of this subject matter.

Dealing with Tables & Table Data

This scope accounts for around 15-20% of the test questions. From this section, you must understand how to generate and format tables from cell ranges. Learning how to add and subtract table rows and columns, filter records, customize table type options, and sort data by several columns is also vital.

Performing Operations through the Use of Formulas & Functions

About 20-25% of the test items come from this part. So, try to learn how to insert various references and manipulate data. It will be beneficial if you know how to perform calculations using multiple functions.

Charts Control

From this section, you should be expecting about 20-25% of exam tasks. The essential subdomains include the setup and modification of charts and sheets. You should also know about applying data series to charts.
Study Guides Launched for Validation MO-200
It's essential to use Microsoft-approved study guides when studying for MO-200 to boost your confidence when taking the official test questions. Take a look at the few study guides mentioned below that you can access from Amazon:
MOS Study Guide for Microsoft Excel Exam MO-200 by Joan Lambert

This manual is the official exam study guide and is highly recommended for all aspiring candidates. It helps to boost your proficiency with Microsoft Excel by including in-depth training for every single MOS objective and comprehensive procedures so as to help candidates develop the skills assessed by the main test. It also includes hands-on exercises to put what you've learned into practice, as well as ready-made practice resources to assist in your preparation and make it more substantial. Using such a manual as a revision guide will surely increase your chances of clearing the actual exam on the first try.

Microsoft Excel 2019 Inside out by Bill Jelen

This is yet another resource for reading that will assist you in studying for MO-200 exam. Hundreds of time-saving solutions, troubleshooting tips, and workarounds are included in this well-organized reference. It also explains how experts approach Excel so you can push yourself to new levels of mastery. In a nutshell, customizing the Excel workspace, creating formulas & functions, best practices for formulating as well as managing worksheets, conducting statistical data analysis, and managing databases alongside tables are just a few topics covered by this best-of-breed guide.

Microsoft Excel 2019 Formulas and Functions by Paul McFedries

It's a very comprehensive material endorsed for MO-200 test and is written by a well-known Excel expert. This guide demonstrates how to use the core features of Excel to solve problems and obtain the required information. Moreover, it will help you get the most out of the features ranging from AutoFill to the latest Excel functions. The fundamental skills you will gain from this book include creating powerful spreadsheets with range names and array formulas, as well as conditional formatting to reveal problems & opportunities. In addition, you'll get highlighted on PivotTables facets, what-if analysis, and how to deal with investment, loan, and discount formulas.
Conclusion
Passing the Microsoft MO-200 exam earns you the certification that establishes you as an Excel professional, allowing you to pursue various lucrative career opportunities in the IT industry. You can also count on it to help you land challenging leadership and analytical roles. Furthermore, your ability to use the Microsoft program fluently for better business and success may entitle you to a pay raise and better positions within the company's scope. Therefore, adding it to your list of qualifications should be one of your priorities, which can be easily done by referring to multiple and best-in-class revision materials found on Amazon.
Microsoft Excel MO-200 practice test questions and answers, training course, study guide are uploaded in ETE Files format by real users. Study and Pass MO-200 Microsoft Excel (Excel and Excel 2019) certification exam dumps & practice test questions and answers are to help students.

exam-8