exam
exam-2
MO-100 Microsoft Word (Word and Word 2019) Dumps
Pass Microsoft Word MO-100 Exam in First Attempt Guaranteed!
Get 100% Latest Exam Questions, Accurate & Verified Answers to Pass the Actual Exam!
30 Days Free Updates, Instant Download!
exam-3
block-premium
block-premium-1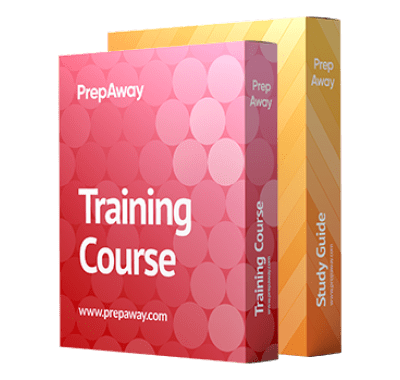 Training Course 64 Lectures
Study Guide 296 Pages
block-screenshots
exam-5
Download Free MO-100 Exam Questions
exam-11
Microsoft Word MO-100 Practice Test Questions and Answers, Microsoft Word MO-100 Exam Dumps - PrepAway
All Microsoft Word MO-100 certification exam dumps, study guide, training courses are Prepared by industry experts. PrepAway's ETE files povide the MO-100 Microsoft Word (Word and Word 2019) practice test questions and answers & exam dumps, study guide and training courses help you study and pass hassle-free!
Taking and passing the Microsoft MO-100 exam certifies your adeptness in working with MS Office Word. This is one of the most widely-used tools by businesses today. Consequently, Microsoft Word proficiency is an incredibly beneficial skill not only for tech geeks but for just about 21st-century people.
Generally, exam MO-100 measures candidates' prowess in applying Microsoft Office Word's main features in different situations without assistance from external sources. These include creating, editing, and maintaining documents, reports, multi-column newsletters, resumes, and correspondence. Sitting for this test is a solid recommendation for existing professionals looking to gain access to better opportunities in their respective industries and anyone seeking to begin a new career as a Microsoft Office Specialist.
Core Information about Exam MO-100
This exam checks and verifies one's ability to correctly apply MS Word's key functions when creating and editing documents with respect to different requirements and needs. It is an associate-level test available in over a dozen languages, including English, Korean, Russian, Japanese, Italian, Chinese, German, and many others. For candidates in the US, the applicants can get themselves registered for MS-100 for a sum of $100.
The exam consists of a minimum of 40 and a maximum of 60 questions presented in different formats. These include the multiple-choice, scenario-based, active screen, build list, and drag & drop items. The test's total duration is 50 minutes, and you're required to score a minimum of 700 of 1000 points to achieve a passing grade.
MO-100 is not one of those difficult, back-breaking tests. With modest effort and careful preparation, you can pass it in your first sitting. However, if you don't succeed in the initial attempt, you can retake the exam 24 hours later. If you still fail on your second try, you're to wait for a minimum of 14 days before having another go at it. The same 14-day wait period is required for any subsequent attempt.
Overview of the Certification Paths
As previously stated, passing MO-100 exam brings greater opportunities in your field of expertise because it awards you with the Microsoft Office Specialist: Word Associate (Word and Word 2019) certification. This certificate confirms your familiarity with the key features of Microsoft Word. Note that MO-100 is the only test required for earning it.
In addition, you can also take two of the following related exams — MO-200, MO-300, and MO-400 — to obtain the Microsoft Office Specialist: Associate (Office 365 and Office 2019) accreditation. These tests are focusing on Excel, PowerPoint, and Outlook, respectively. Still, there are other certifications specialized on the Office products such as Microsoft Office Specialist: PowerPoint Associate (PowerPoint and PowerPoint 2019), Microsoft Office Specialist: Excel Associate (Excel and Excel 2019), and others.
Prerequisites for Taking the Microsoft MO-100 Certification Exam
There are zero prerequisites for taking MO-100 exam. The candidates only have to be familiar with Microsoft Word, demonstrate expertise in applying its main features, and complete the set tasks independently when working with a document. To get the Microsoft Office Specialist: Word Associate (Word and Word 2019) certificate on the first try, ensure that you have mastery of the applications' key aspects and functionalities. Thus, it is recommended by the vendor to have about 150 hours of training and practical experience to ace all the tasks easily.
What Skills Does MO-100 Assess the Candidates on?
In line with the test objectives, Microsoft checks the extent of one's proficiency in:
Managing documents — this domain includes the topics such as documents' formatting, saving, and sharing, along with navigation principles and handling inspection for issues.
Managing lists and tables — here, candidates should know how to create and modify lists and tables right.
Inserting and formatting graphic elements — for this section, the applicants will be assessed on inserting text boxes and illustrations as well as formatting and modifying them.
Insertion and formatting of paragraphs, sections, and texts — this module requires one to learn more about searching for the needed text and applying text effects, clearing and adding formatting, inserting symbols, and configuring the document sections.
Creating and managing references — this domain assesses one's familiarity with the creation and management of reference elements along with reference tables.
Managing documents collaboration — the questions under the final section ask candidates about the management of change tracking and adding as well as managing comments.
Getting Ready for Your MO-100 Exam
Selecting the right resources from the available options is a critical step in ensuring you are equipped with the needed knowledge to ace the test on your first try. There are currently no official courses available to help prepare for MO-100 test. But, there is the Exam objectives document available on Microsoft's website, an official study guide, and a couple of third-party resources that you can pick up on Amazon. Listed below are the two most useful guides for learning the basics of Word and preparing adequately for MO-100.
MOS Study Guide for Microsoft Word Exam MO-100 by Joan Lambert

This is the official learning material and one of the most recommended options for your exam preparation. This guide was compiled by Joan Lambert, a specialist in the certification process and training who has worked with Microsoft. Thus, the book will help you gain mastery of the skills necessary for applying Microsoft Word's key features when working on a document. It includes the explanations of the procedures that are tested in the exam, in-depth coverage of each MOS aim, hands-on tasks to help you practice topics learnt, and ready-made mock files. The paperback and Kindle versions of the guide are available on Amazon.

MCA Microsoft Office Specialist (Office 365 and Office 2019) Study Guide: Word Associate Exam MO-100 by Eric Butow

This practical and highly comprehensive book covers all the skill sets and subjects tested in MO-100 exam. It aims to assist newbies in Microsoft Office and existing professionals to improve knowledge of their role. Purchasing the guide also grants you one-year access to Sybex's engaging online learning environment. The tools contained on this platform include electronic flashcards, a glossary of key terms, and a practice exam. It is an excellent addition to the official study material.
Conclusion
Microsoft MO-100 is a valuable exam for nearly everyone, particularly if you're considering a Microsoft Office Specialist career and are willing to earn the corresponding certification. And the test is not too much of a challenge. You can be ready for it within a few weeks, with 1-2 hours of daily study using our recommended resources, even if you're a total rookie right now.
Microsoft Word MO-100 practice test questions and answers, training course, study guide are uploaded in ETE Files format by real users. Study and Pass MO-100 Microsoft Word (Word and Word 2019) certification exam dumps & practice test questions and answers are to help students.

exam-8