exam
exam-2
TK0-201 CompTIA CTT+ Essentials Dumps
Pass CompTIA CTT+ TK0-201 Exam in First Attempt Guaranteed!
Get 100% Latest Exam Questions, Accurate & Verified Answers to Pass the Actual Exam!
30 Days Free Updates, Instant Download!
exam-3
block-premium
block-premium-1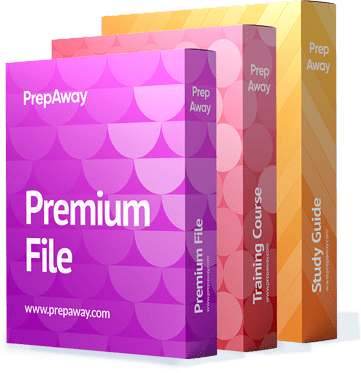 Premium File 456 Questions & Answers. Last update: Jun 06, 2023
Training Course 97 Lectures
Study Guide 531 Pages
block-screenshots
exam-4
Last Week Results!
40
Customers Passed CompTIA TK0-201 Exam
88%
Average Score In Actual Exam At Testing Centre
83%
Questions came word for word from this dump
exam-5
Download Free TK0-201 Exam Questions
exam-11
CompTIA CTT+ TK0-201 Practice Test Questions and Answers, CompTIA CTT+ TK0-201 Exam Dumps - PrepAway
All CompTIA CTT+ TK0-201 certification exam dumps, study guide, training courses are Prepared by industry experts. PrepAway's ETE files povide the TK0-201 CompTIA CTT+ Essentials practice test questions and answers & exam dumps, study guide and training courses help you study and pass hassle-free!
Group Facilitation (Domain 4)
1. Overview - Domain 4
You'll recall from the beginning of this course when we went over the domains of understanding for the CTT Plus? That domain for facilitating group instruction is where the meat of this course lies and where the majority of the learning objectives of the CTT Plus programme are found (45%).I think the score is based on this material. So we have a lot of COVID to do. We're going to dive back into some of the topics that we've touched on already, but in greater detail, particularly what it's like to teach a course and how to connect with students and make sure that there's a learner-focused classroom environment. So we'll talk about how to make things student-focused.
We'll talk about questions and different types of questions, as well as when and how they can be used in the classroom to achieve specific goals. We'll talk about performing a task analysis for technical skills to enable you as an instructor to learn a new skill and then teach it to somebody else. Then we talk about a few more learning theories, particularly the social learning theory, which describes how people learn together in groups and how to facilitate those sorts of activities in a classroom. And also a little bit more about motivation, providing encouragement, and stimulating learners so that their attitudes are involved in a positive and constructive way. So we've got a lot of COVID to do in domain four. Let's hop right in.
2. Establishing Learner Centered Education
One of the fundamental principles of the CTTplus body of knowledge is learner-centred education. This concept says that the student is the most important person in the classroom and that the learning needs to be designed around the outcomes that you want for the student. And this is important so that we have our priorities correct not only in designing the course but also in the way that we deliver it. So understanding your audience is so important.
Putting yourself in their shoes, putting yourself in the seat of the student in your classroom, and then considering what the material looks and feels like from their perspective For example, what is their job role? How are they going to utilise this new information on a day-to-day basis? How is it practical for them? And think about the benefits to the student in their job role. You know, people like technologies when they make their lives easier, when they make difficult projects easier, and when they make some money. So all of these can be real benefits to the learner that you can highlight when you're presenting the information. What do they already know? What experience do they have? Considering that?
Make sure that you speak appropriately to them—not above them or below them or condescendingly in any way—and then consider their attitude. Are they there by choice or because of personal interest? Are they there because their boss requires them to be there? Are you going to have to stimulate a positive attitude, or are they coming with good motivation already? Give it some thought, and then adjust your material development and delivery. Why do they care to be there? Ask yourself that question and put yourself in their shoes. What is going to make them pay attention? Also, good communication of the course objectives is important.
When you sit in a new classroom, you're looking around as a student and wondering, "Why am I here and what am I going to learn?" You need to make that abundantly clear. So by being very upfront, previewing the course objectives, and clearly articulating the knowledge, skills, and abilities that the student will leave with, you're going to draw them in and make sure there's no ambiguity and that everyone's on the same page. Focus on the use of technology in daily life. Remember, you're not selling the technology. It doesn't have to be the best thing in the world. You don't have to convince them that it's the greatest solution to this organisational challenge or to the future of their careers, et cetera. But you are trying to teach them some new abilities based on the technology.
Also, you're not selling yourself. So you don't have to spend time convincing them that you're the most knowledgeable person in the industry about the technology. You don't need to worry about whether or not they think you're the best public speaker in the world. or that your course is the most interesting in the world. Those are secondary considerations. Of course, they benefit your course. But the most important thing is the student, what they're going to learn, and what they're going home with.
And if you keep this perspective, you will be able to focus on the skill outcomes. You know, when the student leaves your course, what are they going to know how to do? How are you going to match the course material to their post-classroom lives in the real world post classroom life? And if you keep that perspective in mind, then it will make sure that you're creating coursework and materials, that you're facilitating group instruction, and that you're also comporting yourself in a way that indicates you have the student in mind and that your priorities are straight.
3. Techniques to Engage Learners
The key to learner-focused education is engagement. As we spoke about before, you're not giving a lecture. This is not the dialectic approach in which you simply stand in front of everyone and deliver information in the hope that they understand. Now you're engaging the students at every level, challenging their understanding, and you really have to kind of probe a little bit to make sure the students are getting the main points of what you're teaching to determine their comprehension. So you do this by asking questions.
And if students give insufficient answers, you press them a little harder to challenge their understanding, to get them to speak at length so you can get a true sense of whether they've grasped the concept or not. So questions like this really engage the learner, and you also leave plenty of room for questions. You open up the class and say, "Are there any questions on this?" Create group discussions. Allow them that opportunity to be curious about what's going on. Quizzes are also an excellent opportunity for you to engage your learners and also determine their understanding at any point during the course.
As a result, multiple-choice tests fill in the blanks. Essay questions are a great way to gauge understanding. If someone has to write at length about a topic and really explain it in their own words, it's very difficult to pretend that you know something in a long answer question. So you'll get a good sense of how somebody can articulate the main points and give a step-by-step discussion of the technical material by means of a long answer question on a test. There are also true-false quizzes available. When it comes to technology, you want it to be interactive. So this should be fairly clear for the technical course. But hopefully, if there are hands-on elements, you're in a computer lab or you've made arrangements so that people are really getting some solid interaction. And a significant portion of your course is centred on doing the activity.
And we've mentioned it a number of times before, but it does need to be applicable to the real world. So don't teach them tools that have nothing to do with their job application, but engage them. Ask them how this new technique or ability will affect them once they finish the course and how they will use it in their jobs. All these ways really get the student engaged. It gets their mind connected to the material, allows them to get curious, satisfies their curiosity with good answers to their questions, and provides opportunities to experiment with the technology.
4. Using Questions to Teach
Instead of just talking at your students, one of the most important ways to engage them is to ask them questions. When you ask a question, even a rhetorical one, it stimulates the thinking of the learner so that they have to recall what they know, process it, analyse it a little bit, and formulate an answer. It really challenges their learning. And when you use a question that's posed to your audience or to an individual, it really forces them to take their learning to the next level.
There are a few different kinds of questions that are referred to by name in the CTT Plus computer-based exam. So you need to understand the terms that are used to refer to them, as well as how to use them in a class. The first one is an overhead question, and that is a question that is presented to the entire class, and then you will allow anybody who raises their hand to answer. So, for example, if you're teaching a class on Microsoft Excel, you might ask, "What feature of Excel is used to turn data in your spreadsheet into a representational chart?" Who'd like to answer that question? Right? And do you take any volunteers? That's an overhead question.
You also have an indirect question. This is presented to the entire class, but then the answer is requested of a specific student. So you ask the question. Okay, class, who can tell me what feature of Excel is used to turn data in your spreadsheet into a representational chart? Mr. Jones, could you answer that question for me? Right, so you ask it of everybody. You stimulate everybody's thinking so they're trying to come up with an answer, but then you specifically call out one student, and that's called an "overhead direct question." And then you have open-ended questions, which require an explanation from the student.
An example of that along the same lines would be, "Who can explain the steps required to turn data in your spreadsheet into a representational chart or graphic?" Right? So that's like a process flow question. You pose it to the whole class or an individual student, and then they are required to actually give a long answer that explains their response. So those are a few different questions that you can use to really stimulate the learners. One of the bullets here says, "Get comfortable with silence."
So, if you are quick to jump in whenever there is silence, if the students don't know the answer, if you jump in and give the correct answer, you are denying them the opportunity to challenge their minds. So get comfortable when you ask a question and there's no answer; just give everybody a few seconds to at least try. You might even have to say, "Does anybody know the answer to that?" Or not? Of course, judgmentally, but simply: would anyone like to respond to that? And then you could restate the question. Here's the question: One more time, right? So you're just giving them some time to come up with an answer and get comfortable with those pauses in your delivery. Also, be prepared to answer the question. Of course, if you're asking a question and it's really unclear, so nobody knows the answer, well, that's an indication that you need to go back and teach something a little more thoroughly.
So be prepared to give a thorough answer to the question, depending on the response of the learners. And also leave room in your discussions for group conversation. So you might ask opinion-based questions. You know which of these features you think you're going to use the most in your day-to-day work. And that might give a few people an opportunity to say, "Oh, I really like this," or "I think this is going to be useful," and that might generate a question. Teacher, sir, can you tell me how you use this or that? So leave plenty of space for those conversations. You don't want to cut them off because of time. This is due to the exploratory and discovery nature of learning. So make sure you use plenty of questions to teach.
5. Handling Disruptions Effectively
When you open up the class to group discussions, questions, and engagement, you also open yourself up to the possibility of disruptive behavior. We talked about some of these concepts in the previous domain. Number three handles disruptive behavior. but let's just review them. Remember, don't take it personally. This isn't about you, your knowledge, or your qualifications as a teacher. This is about a student acting inappropriately.
And be polite in the way that you handle it, but still be firm. So you see the picture there. Of course, you're not going to literally make that gesture with your hand. However, that's just to symbolise the fact that you do need to shut down that kind of behaviour so that it doesn't disrupt the class. Remember that the student is there with his or her colleagues, and obviously their reputation is involved. So you never want to embarrass the person, even if they are acting inappropriately, because you don't want to disrupt the class.
Further, your goal is to just put an end to the disruptive behaviour so that you can get back on track and teach the learning objectives. So, by all means, be authoritative and kind, but make sure you don't handle any nonsense or tolerate it. And then this is key for the test. Again, speak privately outside of the class. Again, if something draws everyone's attention to what's going on, it's disruptive. So, if you can wait, but then take advantage of the opportunity to address the behaviour one-on-one, it is very effective to let people know that what they're doing is disruptive and distracting other students, and that you'd like them to stop. And that's usually all it takes to handle those disruptive behaviors.
CompTIA CTT+ TK0-201 practice test questions and answers, training course, study guide are uploaded in ETE Files format by real users. Study and Pass TK0-201 CompTIA CTT+ Essentials certification exam dumps & practice test questions and answers are to help students.

exam-8