exam
exam-2
MO-400 Microsoft Outlook (Outlook and Outlook 2019) Dumps
Pass Microsoft Outlook MO-400 Exam in First Attempt Guaranteed!
Get 100% Latest Exam Questions, Accurate & Verified Answers to Pass the Actual Exam!
30 Days Free Updates, Instant Download!
exam-3
block-premium
block-premium-4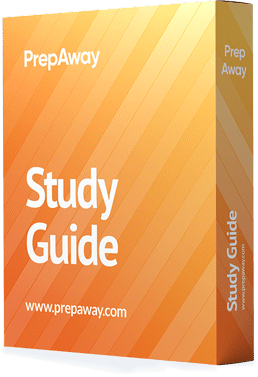 Study Guide 138 PDF Pages. Last Update: Sep 15, 2023
Whats Included:
This book covers the skills you need to have for certification as "Microsoft Outlook (Outlook and Outlook 2019) (MO-400)" exam specialist.
block-screenshots
exam-11
Microsoft Outlook MO-400 Practice Test Questions and Answers, Microsoft Outlook MO-400 Exam Dumps - PrepAway
All Microsoft Outlook MO-400 certification exam dumps, study guide, training courses are Prepared by industry experts. PrepAway's ETE files povide the MO-400 Microsoft Outlook (Outlook and Outlook 2019) practice test questions and answers & exam dumps, study guide and training courses help you study and pass hassle-free!
The MO-400 is an industry-standard certification exam that gives you an opportunity to validate your knowledge of Microsoft Outlook. If you want to advance your career in a field related to Microsoft Office use, you should pass this exam and achieve a prestigious certification as Microsoft Office Specialist: Outlook Associate (Outlook and Outlook 2019).
Who Is The MO-400 Exam Intended For?
The candidates who want to take this exam should have the ability to enhance professional correspondence, schedule appointments, and create calendars. Moreover, every applicant has to know about applications like sending messages for marketing campaigns, building resources, planning staff meetings, assigning meeting time tables, and much more. In addition, on the final test, the candidate will show his or her ability to use the principal features of Outlook to complete all the required tasks.
How to Register for MO-400 Exam
To register for the test, the candidate has to pay an enrolment fee which price is depends on the country in which the exam is taken. The U.S. candidates the exam will cost $100. On the scheduled date, your competency to customize the Outlook user interface, format message content, send and respond to emails, insert graphic elements, and making meeting requests will be tested within 50 minutes. Once you take this exam, you will get the Microsoft Office Specialist: Outlook Associate (Outlook and Outlook 2019) certification that you can share on your profile to attract potential employers.
What Are The Objectives Included In The MO-400 Exam?
The candidates who want to pass the MO-400 exam at the first attempt should demonstrate their skills in the following domains:
Manage Outlook processes and settings (15-20%). This tested topic covers the concepts about configuring mail settings, performing search operations, customizing outlook settings, and printing & saving information.
Manage schedules (30-35%). This question category focuses on creating and managing calendars, as well as organizing and management the appointments, meetings, and events.
Supervise messages (30-35%). The following tested objective contains concepts like creating, organizing, and managing messages, along with inserting message content.
Manage contacts and tasks (15-20%). According to this tested domain, you will demonstrate your skills in creating and managing records, contact groups, and tasks.
Study Guides & Books Recommended For MO-400 Exam
The use of additional teaching tools, such as books and study guides, is an important part of your exam preparation. It will ensure that you get a good score on the test if you pay attention to relevant and credible resources and practice well.
MOS Study Guide for Microsoft Outlook Exam MO-400 1st Edition By Joan Lambert
This is the best official study guide that can help you to get expertise in Microsoft Outlook as well as practice the features required for effective working with Outlook 2019. You will get in-depth knowledge about the skills related to Outlook and tasks to practice the Microsoft 365 apps and Office 2019. The candidate will also get access to the practice files where they can practice and get grip on Outlook and Outlook 2019. So, this book sharpens the skills of the readers and makes them eligible to manage messages, schedules, and contacts. Moreover, you will master your ability to manage Outlook processes and settings. All of this in general will help you to be ready to take the MO-400 exam once you complete this study guide that provides you with the hands-on experience you require for correctly performing tasks and enter the job market.
Control Your Day: A New Approach to Email and Time Management Using Microsoft® Outlook and the concepts of Getting Things Done by Jim McCullen
This book is a great guide for the candidates to learn about time management using Microsoft Outlook. It enhances your knowledge and helps you control your emails more effectively. You don't have to spend half of your day sending emails to different clients when Microsoft Outlook can make this work get done in minutes.
Moreover, this edition presents you with the topics you need to learn and practice for the Microsoft MO-400 exam. It is helpful for getting things done because you can follow the step-by-step instructions to take control of your messages and email lists and get back to them by utilizing less time. This book explains everything in a very simple way. So, you just need to learn about the Outlook settings and make your work emails and appointments get set in real quick. MS Outlook is a productivity tool that increases productivity and eliminates stress from your work life. Once you get your hands on this book from Amazon, you will be able to master the MS outlook, perform the tasks more efficiently and be fully equipped for the final test day.
Microsoft Outlook for Beginners 2021: Learn Effective Email Management by Richard Steve
If you are a beginner and want to learn about the use and features of MS Outlook starting with the nuts and bolts, this is the right book for you. It will help you grasp knowledge about the basics of MS Outlook and which version is more efficient to use through a detailed comparison of Outlook 365 and Outlook 2019. Furthermore, you can get information about how to add the email account to your MS Outlook, how to create emails, attach files to messages, and manage the inbox. It also aids in categorizing the emails and deleting the unnecessary emails that you don't need in your inbox. Creating new contacts on MS Outlook and how to add people to the favorite lists are also mentioned. Not only this, but it also helps you create to-do-lists that will manage your tasks and allow you to schedule appointments. So, in this edition, you will learn about how to do various tasks using MS Outlook-like:
Send emails and messages
Arranging mails in folder
Creating new contacts
Making to-do-lists and task lists
Using Outlook calendar for recurring appointments
Customizing your calendar
Sending meeting invitations
Schedule events
Conclusion
It's mandatory to take the Microsoft MO-400 exam with full preparation if you want to pass it with a good score. That's why the books recommended above can contribute a lot to your success in the MO-400 exam if you train well. It is important to mention that once you ace this test, you will be awarded the Microsoft Office Specialist: Outlook Associate (Outlook and Outlook 2019) certification. So, don't wait for more, register for the test, get these preparation resources from the Amazon website now, and enter the Microsoft Office field by passing the exam with flying colors.
Microsoft Outlook MO-400 practice test questions and answers, training course, study guide are uploaded in ETE Files format by real users. Study and Pass MO-400 Microsoft Outlook (Outlook and Outlook 2019) certification exam dumps & practice test questions and answers are to help students.

exam-8