exam
exam-2
MO-101 Microsoft Word Expert (Word and Word 2019) Dumps
Pass Microsoft Word Expert MO-101 Exam in First Attempt Guaranteed!
Get 100% Latest Exam Questions, Accurate & Verified Answers to Pass the Actual Exam!
30 Days Free Updates, Instant Download!
exam-3
block-premium
block-premium-4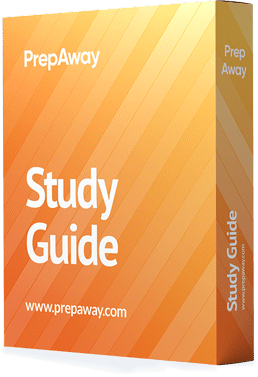 Study Guide 160 PDF Pages. Last Update: Sep 25, 2023
Whats Included:
This book covers the skills you need to have for certification as "Microsoft Word Expert (Word and Word 2019) (MO-101)" exam specialist.
block-screenshots
exam-11
Microsoft Word Expert MO-101 Practice Test Questions and Answers, Microsoft Word Expert MO-101 Exam Dumps - PrepAway
All Microsoft Word Expert MO-101 certification exam dumps, study guide, training courses are Prepared by industry experts. PrepAway's ETE files povide the MO-101 Microsoft Word Expert (Word and Word 2019) practice test questions and answers & exam dumps, study guide and training courses help you study and pass hassle-free!
The Microsoft MO-101 exam will earn you the Microsoft Office Specialist: Microsoft Word Expert (Word and Word 2019) certification. This qualification is one of Microsoft's expert-rank designations for aspiring candidates. Since this firm has quite a good reputation, their endorsement is widely accepted across all IT industries, thereby giving you an advantage on your career prospects.
About Official Exam
This test assesses candidates' ability to create and manage professional documents for various purposes and scenarios. It also incorporates the guides on how to customize Word environments to meet project requirements and boost productivity. Expert-level documents that candidates should be familiar with include business plans, books, research papers, mass mailing, and technical brochures. Candidates must also illustrate expert-level proficiency in using the main features of Word and the ability to complete tasks independently. Under strict supervision, this exam is usually written at Certiport authorized testing centers. The cost of taking the Microsoft MO-101 exam is $100. Plus, it is available in the following languages: English, Spanish, Korean, French, Japanese, and German. To add more, the main test contains about 40-60 multiple-choice and other variously-formatted questions from four domains, and it has a maximum time limit of 50 minutes. A minimum score of 700 grades on a scale of 1000 is required to get and earn your certification. After completing your exam, the points you got on each question are added up and compared to the cut-off score to deduce whether you passed or failed.
Topics Covered in MO-101
Before you attempt the official test questions, you must first understand the exam domains. Thus, here's a quick rundown of what you can expect from the final evaluation:
Management of Document Options & Preferences

About 20-25% of the exam questions are devoted to this topic. Here, you should be able to manage, compare, combine, and modify existing document templates without difficulty. You should also be able to link content from other forms and customize the Quick Access toolbar. Finally, it will be beneficial to leverage and set up language options.

Making Use of Advanced Editing & Formatting Options

This section will account for about 25-30% of the test content. The most important subject to understand is how to find, replace, and paste document content. Paragraph layout configuration is also important. It will as well help if you know how to use wildcards and special characters to find and replace text.

Customizing Document Elements

This domain also comprises about 25-30% of the test items. Under such a category, you should understand the fundamentals of creating and managing building blocks, plus some custom design elements. Knowledge of indexes and tables of figures like creation, maintenance, and caption insertion will also be beneficial.

Using Advanced Word Features

From this part, you should be expecting about 20-25% of the exam questions. The fundamental aspects to know are how to manage forms, controls, and fields. You need to also be aware of how to create and edit the different kinds of macros, mainly recording, naming, copying, and editing simple macros.
Prep Options for This Microsoft Validation
Before attempting the exam questions, you should prepare by reading books and courses endorsed by Microsoft for such a test. In case you're puzzled about what to pick, we've created a list of study materials to help with your prep efforts. Have a look at them below:
MOS Study Guide for Microsoft Word Expert Exam MO-101 by Paul McFedries

Such a publication is the official exam study guide for MO-101, and it is highly advisable for interested candidates. It helps you demonstrate expert-level Microsoft Word competency by providing advanced preparation for all MOS MO-101 objectives and detailed procedures. This way, you will get to develop the skills assessed by the final test. It also includes hands-on activities and practice files to help you put what you have learned into practice. You can purchase this revision material on Amazon in Kindle and paperback versions.

Microsoft Word 2019 Step by Step by Joan Lambert

This is another notable study guide for this test. By studying this book, you will learn the fundamentals of Microsoft Word, which you will need to pass the official exam. You should be able to create pro-like & well-organized documents to improve communication, as well as use headings, bookmarks, and footnotes for more intuitive knowledge access after reading this book. It also enlightens you on the techniques for creating tables of contents, indexes, and equations quickly. Another important section of the manual is the visualization of information using diagrams and charts. Altogether, it is an excellent resource for preparing for the actual Microsoft MO-101 exam.

Word 2019 for Dummies by Dan Gookin

It is yet another endorsed book for MO-101 test. It's a 400-page resource that can help you learn the fundamentals of Microsoft Word before you take the official exam. In particular, this hands-on guide gets you started with the latest variant of Word, even if you have only used outdated versions of the program or are just starting out. As a result, you will be able to edit, format, proof, and design your Word documents like a professional once you have finished reading this book.

How I Passed MO-101: Microsoft Word Expert (Word and Word 2019) Exam by Empirical Matt Publications

This is also a recommended revision guide for the final Word test. Based on the name, you can tell it will provide useful tips on acing the exam. Also, it's noticeable that the publisher uses a unique approach to assist Microsoft certificate candidates in achieving success in their quest to add the prestigious Microsoft endorsement to their resumes. It also contains all of the successful certified professionals' experiences and preparation methods. If you're interested to get it, this material is available on Amazon in the Kindle format.
Conclusion
Once you pass the Microsoft MO-101 exam, you will be recognized as a Microsoft Word Expert professional. With this qualification, you can demonstrate your ability to perform various Word tasks in the IT industry or any other business environment, thereby giving you a competitive advantage in terms of job prospects. Therefore, adding this designation to your list of qualifications is worth a try.
Microsoft Word Expert MO-101 practice test questions and answers, training course, study guide are uploaded in ETE Files format by real users. Study and Pass MO-101 Microsoft Word Expert (Word and Word 2019) certification exam dumps & practice test questions and answers are to help students.

exam-8