cert
CSM (Certified Scrum Master) Dumps
cert-1
cert-2
Pass GAQM CSM Certification Exam in First Attempt Guaranteed!
Get 100% Latest Exam Questions, Accurate & Verified Answers to Pass the Actual Exam!
30 Days Free Updates, Instant Download!
cert-5
cert-6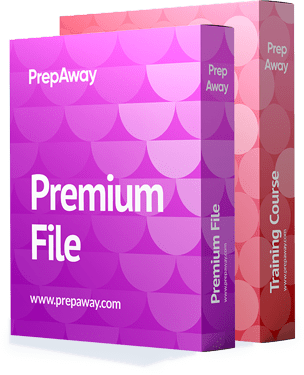 Premium File 133 Questions & Answers. Last update: Jun 21, 2022
Training Course 185 Lectures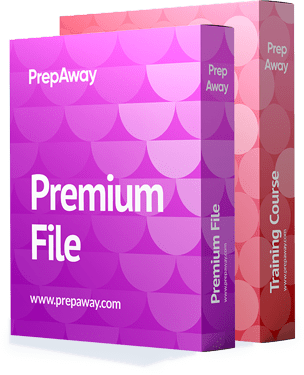 CSM-001 Premium Bundle
Premium File 133 Questions & Answers
Last update: Jun 21, 2022
Training Course 185 Lectures
Purchase Individually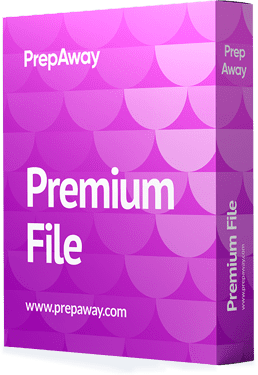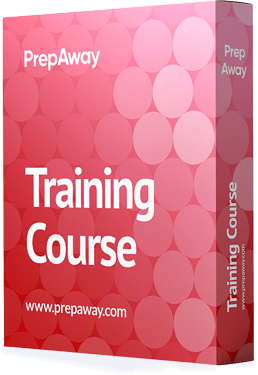 cert-15
cert-16
cert-20
CSM-001 Exam - Certified Scrum Master
cert-27
Download Free CSM-001 Exam Questions
cert-32
GAQM CSM Certification Practice Test Questions and Answers, GAQM CSM Certification Exam Dumps
All GAQM CSM certification exam dumps, study guide, training courses are prepared by industry experts. GAQM CSM certification practice test questions and answers, exam dumps, study guide and training courses help candidates to study and pass hassle-free!
CSM (Certified Scrum Master) is a certification offered by Global Association for Quality Management. It is ideal for anyone with a desire to learn Agile principles and introduce them in a team, since these practices have proven essential in running projects and delivering value to customers. Certified Scrum Master helps the team understand that interaction is more important than tools, and reliable software is more precious than endless documentation. The accredited individuals are focused on collaboration and are flexible in responding to the challenges.
CSM-001 Exam Details
The exam you need to pass to become a Certified Scrum Master is CSM-001. This online test can be taken anytime and from any location. It consists of 40 multiple-choice questions, lasts for 60 minutes, and has a passing score of 28/40. What you need is a reliable internet connection and a webcam. Please note, that the candidates are not allowed to use any external reference materials during the test.
If an applicant does not pass the exam on the initial try, another attempt may be taken no sooner than seven calendar days from the date of their first one. Individuals can sit for the test as many times as it takes to ace it, and each time they will have to wait for at least seven days before trying again. Note that once acquired, the CSM certification is valid for life.
Target Audience and Prior Requirements
There are no prerequisites for CSM-001 exam. However, the vendor insists the E-Course is extremely helpful as the questions discussed in it are very similar to the ones in the real test. Those who will benefit from the exam and its corresponding certificate most are database administrators, developers, and testers. Also, project managers as well as specialists on other managerial positions along with general team members interested in implementing Agile practices will find this program useful.
About the E-course
The E-course for CSM-001 exam is divided into two modules and aims to teach the candidates the core principles of Agile frameworks. It provides in-depth coverage of the core Scrum concepts, planning, estimation, responsibilities, and roles, as well as artifacts. After completing this training, applicants are sure to understand the ceremonies and will easily organize meetings in Scrum.
In addition, the sessions include information about common project management life cycle, what are the project pains, and Scrum assimilation. Finally, it includes exercises to solidify the gained knowledge.
Depending on the package, this 20-25-hour-long E-course will be valid for 20 to 40 days and will cost $60 or $150 (Standard package and Premium package, respectively). Once the students have gone through training, they buy an exam voucher (included in the Premium package) and are given up to 240 days after it to sit for the test.
Books and Study Guides for CSM-001 Exam
Those candidates who would like to study on their own and need to develop a schedule for independent preparation can refer to the Amazon website as it has helpful study guides and more. These are some of the most popular and useful books for those willing to dive deeper in the specifics of Agile and Scrum.
Practice Questions & Answers Certified Scrum Master (CSM) Certification Guide: GAQM CSM-001 Paperback by Kyle Butler is everything you need while preparing for your GAQM CSM-001 exam. Updated and published in September 2020, it provides its readers with sample questions to help them learn all the concepts and pass their test on the first try. The items you will find here are taken from the most recent Question bank, which will be a great assistant in reviewing the material to make sure you are 100% ready. The book covers all topics and objectives you need to know both to pass CSM-001 and to improve your professional skills.
Scrum Fundamentals for ScrumAlliance ScrumMaster Certification: Pass the CSM Assessment in One Week by Feroz Khan is among the most beneficial resources for novices. It includes not only the information on the topics covered but also relevant study strategies and exam tips. The explanations of the concepts are detailed and cover major and minute practices and principles. The book is available in both paperback and Kindle edition, so you can choose the most suitable format.
Essential Scrum: A Practical Guide to the Most Popular Agile Process by Kenneth Rubin is one of the most comprehensive guides that brings valuable information even for seasoned Scrum professionals. It helps readers to understand this framework better, become more aware of its practices and values as well as discover outstanding approaches for solving common problems. It has detailed information on a ton of concepts as well as clear illustrations and examples. This material will be helpful even after the test in solving day-to-day issues, and will show how to achieve new heights with Scrum.
Scrum Guidebook: Scrum Study Guide by Doug Shimp is one more book that requires CSM-001 candidates' attention. It covers everything one has to know to excel in the test and also allows the readers to dive deeper in the specifics of Agile. It tells how to use these principles for copying with complex problems and teaches how to identify different approaches to achieving the set goals.
Conclusion
The candidates that have earned the certification and have become Certified Scrum Masters get the most up-to-date skills and are in high demand across the globe. As stated by the PayScale website, the mean salary for the professionals with this certificate is about $91k per year with an opportunity to raise this sum up to $123k per annum due to extra skills and experience. What you need to get a well-paid job is to get ready for the GAQM CSM-001 exam by joining a course or planning an independent schedule, and answer its 40 questions right.
CSM certification practice test questions and answers, training course, study guide are uploaded in ETE files format by real users. Study and pass GAQM CSM certification exam dumps & practice test questions and answers are the best available resource to help students pass at the first attempt.