cert
CCP-V (Citrix Certified Professional - Virtualization) Dumps
cert-1
cert-2
Pass Citrix CCP-V Certification Exam in First Attempt Guaranteed!
Get 100% Latest Exam Questions, Accurate & Verified Answers to Pass the Actual Exam!
30 Days Free Updates, Instant Download!
cert-5
cert-7
cert-8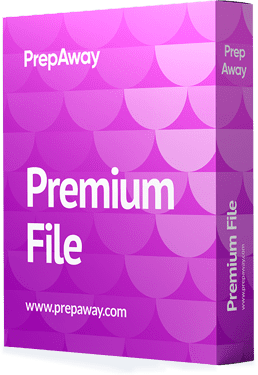 Premium File 119 Questions & Answers. Last update: Feb 05, 2023
Whats Included:
Latest Questions
100% Accurate Answers
Fast Exam Updates
Purchase Individually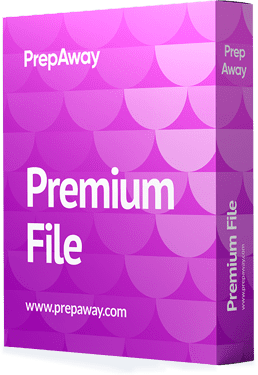 cert-15
cert-16
cert-20
1Y0-312 Exam - Citrix Virtual Apps and Desktops 7 Advanced Administration
cert-27
Download Free 1Y0-312 Exam Questions
cert-32
Citrix CCP-V Certification Practice Test Questions and Answers, Citrix CCP-V Certification Exam Dumps
All Citrix CCP-V certification exam dumps, study guide, training courses are prepared by industry experts. Citrix CCP-V certification practice test questions and answers, exam dumps, study guide and training courses help candidates to study and pass hassle-free!
The Citrix CCP-V is a more advanced certification that is intended for those candidates that are ready to check their skills as a consultant or an engineer. Such professionals are able to operate and support complex environments built on Citrix Virtual Apps and Desktops. This designation implies that you are an experienced solution builder who possesses the CCA-V accreditation. After that, you should be ready to pass the training recommended on the vendor's website, and only in this case, are eligible to take the certification exam – 1Y0-312.
The 1Y0-312 Citrix Virtual Apps and Desktops 7 Advanced Administration exam is designed for candidates who are engaged in operating and supporting this service (Citrix Virtual Apps and Desktops 7) in Citrix Cloud or in an on-premises setting and are interested in deepening their skills. The ideal candidates for the exam include Citrix Engineers, Desktop Virtualization Consultants or Engineers, Systems Administrator, Citrix Partners. Seventy-one questions are included in the 1Y0-312 exam. Native English speakers will be given 90 minutes to complete all the questions, while non-native English speakers will have an additional half hour. Also, the exam consists of 13 modules, each of which covers specific objectives and checks the definite skills.
Before sitting for the exam, you should be familiar with how Windows elements integrate with Citrix technologies, these include your knowledge of DNC, DHCP, NTFS Permissions, Active Directory Domain Services and Certificate Services. Your competence in working with Windows 10 and Windows Server 2013 Operating Systems will also be checked. To add more, your knowledge of Microsoft licensing, hypervisors, general skills in networking will also be beneficial.
Speaking of the exam itself the following sections are covered there:
The first section is known as the architecture overview. In this part, you should be able to define the number and sizing of the elements contained in the given Citrix environment, be able to identify whether the number of machines that host HDX sessions meet the demand of a production environment.
The second section is devoted to the management of a virtual apps and desktops environments using multiple locations. In this domain, you should be knowledgeable of the usage of an FMA Zone architecture in the setting that involves multiple resource locations, be skilled in operating VDA Registration, utilizing the settings of the zone preference, configuring Optimal Gateway Routing as well as Subscription Store.
The third section is all about the implementation of backups and disaster recovery. Here, your skills in defining backup requirements, dealing with app data, golden images, disaster requirements, restoring normal operations will be assessed.
The fourth section is dedicated to the implementation of the advanced authenticated methods. Here, the potential candidates have to perform how one-time passwords can be utilized with RADIUS authentication, how to apply smart card authentication, use SAML and ADFS authentication in a Citrix Virtual Apps and Desktops environment.
The fifth part deals with the app and data security improvement. Here, candidates are expected to deal with user assignments, app whitelisting/blacklisting, applying Defense in Depth (DiD), app and web browser hardening. They also must be knowledgeable of how to utilize NTFS, Citrix Analytics, separate apps based on their security sensitivity, and how session recording works. So, the examinees should be capable of averting jailbreak attacks, and minimizing the impact of attacks.
The sixth part refers to securing machines running the Virtual Delivery Agent. In this part, your skills in enhancing OS security, encrypting VDA communication, implementing Citrix policies and GPOs will be measured.
The seventh part is centered on advanced troubleshooting. In this domain, you should have the skills necessary to perform how various tools should be used to troubleshoot a Citrix Virtual Apps and Desktops environment. To add more, you should be proficient in utilizing the main PowerShell commands, and know the way how to fix StoreFront, Citrix Gateways, and VDA registration issues in the given task.
The eighth section is focused on app layering and layers creation. In this part, your skills in identifying how App layering components are interrelated and how an OS Layer, Platform Layer, App Layer, and Elastic Layer should be created, will be assessed.
The ninth section is all about deploying a layered image with the help of Citrix Virtual Apps and Desktops. In this domain, you should be experienced in creating an App Layering template and be knowledgeable of the changes in the process of the Citrix Virtual Apps and Desktops image deployment, when Citrix App Layering is used.
The tenth section covers the exploring layer priority and maintaining an app layering environment. This part measures the examinees' competency in how the layer priority influences the composition of layered images, how to work with the App Layering environment, identify optional App Layering considerations, and in the ability to determine different types of layers and how to update them.
The eleventh section is about the workspace environment management (WEM) administration. Here, you will be evaluated in deploying the elements of the WEM solution and be able to carry out general administration of WEM in a given task.
The twelfth section is about using WEM to centralize environment management, optimizing performance, and protect environments. This implies that you are able to utilize WEM to operate user resources and user profiles, optimize machine performance, enhance the safety of a Citrix Virtual Apps and Desktops environment.
The thirteenth section is the final one and refers to the migration and upgrading of WEM. In this section, you have to know how to migrate the user environment management and define the way, how to upgrade a WEM deployment, and how to apply redundancy in it.
Finally, after passing the exam and gaining the Citrix CCP-V certification you can earn about $117,069 per year, according to the Upwork website.
CCP-V certification practice test questions and answers, training course, study guide are uploaded in ETE files format by real users. Study and pass Citrix CCP-V certification exam dumps & practice test questions and answers are the best available resource to help students pass at the first attempt.