cert
CCA-V (Citrix Certified Associate - Virtualization) Dumps
cert-1
cert-2
Pass Citrix CCA-V Certification Exam in First Attempt Guaranteed!
Get 100% Latest Exam Questions, Accurate & Verified Answers to Pass the Actual Exam!
30 Days Free Updates, Instant Download!
cert-5
cert-7
cert-8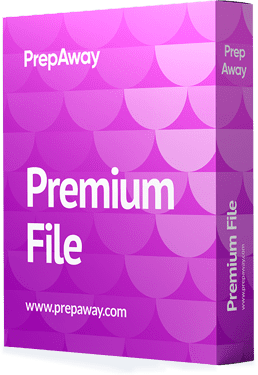 Premium File 183 Questions & Answers. Last update: May 30, 2023
Whats Included:
Latest Questions
100% Accurate Answers
Fast Exam Updates
Purchase Individually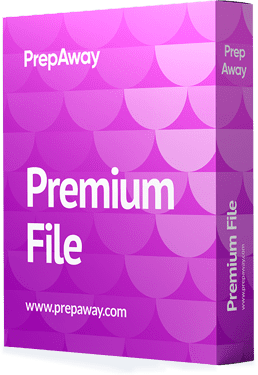 cert-15
cert-16
cert-20
1Y0-204 Exam - Citrix Virtual Apps and Desktops 7 Administration
cert-27
Download Free 1Y0-204 Exam Questions
cert-32
Citrix CCA-V Certification Practice Test Questions and Answers, Citrix CCA-V Certification Exam Dumps
All Citrix CCA-V certification exam dumps, study guide, training courses are prepared by industry experts. Citrix CCA-V certification practice test questions and answers, exam dumps, study guide and training courses help candidates to study and pass hassle-free!
Citrix Certified Associate – Virtualization, or commonly known as CCA – V, is the certificate handed over to professionals who have successfully validated their knack in Citrix environments. It's the first phase of the Citrix virtualization accreditation path that is highly recommended for system administrators, application administrators, and desktop administrators.
The main areas of the CCA – V certification include Virtual Apps, Cloud Connectors, Citrix Workspace app, and StoreFront, among others. All these subjects, along with other pressing details, are covered in 1Y0-204 ― the primary requirement for earning the certificate. This exam consists of 65 multiple-choice questions that should be accomplished within 90 minutes. And to pass it, you have to get at least 62% of the total score.
Getting Ready for the Test
Now that you're already familiar with the ABCs of the certification and its exam, it's time to get started with the real challenge. How do you pass the test in just one attempt? Worry no more as we round up the most credible books, training courses, and study materials for 1Y0-204.
Exam Preparation Guide 2.0

Anyone eyeing to pass the exam must first take possession of the official prep guide for 1Y0-204. You can find this essential material from the Citrix website in PDF format. The file is such a functional tool in introducing you to the test objectives. With the blow-by-blow elaboration of the major areas, it will be much easier for you to study all the concepts and evaluate the possible question types that may arise during the exam. In addition to that, each objective has its corresponding list of key topics, along with some up-to-date references straight from the experts.

Another useful feature of the guide is how it expounds on the prerequisites of the certification. Though there are no formal ones, it's a must to have a certain level of knowledge, technical skills, and product experience. It's suggested that you are already familiar with Microsoft Windows Server, Active Directory, and of course, have basic administration abilities. More so, it will be advantageous if you're well-versed with different Citrix technologies, including its Virtual Apps, Desktops, Profile Management, Gateway, Workspace app, StoreFront.

Training Material for Administration On-Premises and in Citrix Cloud

After studying the prep guide, you can now proceed with the official training courses for Citrix Virtual Apps and Desktops 7. The first one is about the proper management and deployment of Citrix Workspace. Enrolling in this course opens your comprehension of the essential Citrix solutions. It also helps you how to distinguish Citrix Virtual Apps and Desktops Service from Citrix Virtual Apps and Desktops on-premises.

For a clearer grasp, the course starts with an architecture overview, its hosting platform components, flow process, and other fundamental features. It then continues with a discussion of site deployment, along with the provision, delivery, and access to apps as well as desktop images. Moving forward, the sections focus on user experience, the management of printing for user sessions, and profile management. In between the lectures, you will deal with the proper way to administer and monitor a site with the aid of key security considerations. And lastly, there's Citrix Analysis, where you'll be introduced to its core guidelines and types.

Training Course for App Layering and WEM Administration (Fast-track)

If you believe that your background in managing Virtual Apps and Desktops is already good, you can actually choose a more advanced training to help you utilize your time wisely. In this case, it's recommended that you select the fast-track course. But just like the above-mentioned material, this one still supplies you with the same set of insights, starting from the architecture overview down to Citrix Analysis. The only difference is that there are additions incorporated into the sessions, which makes them highly challenging.

The outline includes app layering and a specific Citrix administration section, and that is Workspace Environment Management (WEM). For app layering, you will be ushered into the basics of OS Layer, its key processes, which include the creation of platform layer, app layer, elastic app, and user layers. Other related skills harnessed are deployment of a layered image, usage of layer priority, maintenance of apps, and their layering setup.

When it comes to WEM, it is used to assess and analyze a business' work environment to ensure a healthy and efficient workplace. With the help of this training material, you get to navigate the WEM platform and gain acumen on how to competently use its relevant features. For instance, it points out technical skills such as utilizing WEM to streamline environment management and to provide security to the entire setup. Likewise, there are specific modules that focus on how to maximize WEM for performance improvement and how to successfully migrate and upgrade WEM features and multi-location considerations.

Mastering Citrix XenDesktop

Authored by Govardhan Gunnala, this top-rated book is a must-have material if you want to gain mastery of XenDesktop, which is part of the coverage. XenDesktop is one of the core virtual desktops expounded in the exam. Some of the test objectives associated with it include identifying layers used in a layered approach, distinguishing machine deployment via Machine Creation Services, and configuring Delivery Controller. All three sections relate to this particular digital workspace platform from Citrix.

In the book, you will come across imperative information that you need to know to become efficient in a XenDesktop environment. This includes the core process of designing, setting up, upholding the XenDesktop infrastructure and component. With each chapter, you acquire new knowledge about how to handle the entirety of the virtual desktop setup to further meet the demands of the business and its end-users.

With your expertise in this virtual desktop software, you give users the flexibility to work at their own comfort. It provides them the opportunity to access their needs from any device while the main apps and virtual desktops are mainly administered in your data center. Amazing, right? And if you plan to purchase this book, you can get it from Amazon at a reasonable price. Conveniently, it is available in both Kindle and paperback versions.
In Conclusion
The associate-level CCA – V certification can be a great addition to the administrator's resume. It proves a solid and up-to-date skillset in the field of virtualization, including the knowledge of modern technologies. With comprehensive training courses provided by the vendor as well as informative books, you can gain all the mastery needed and ace 1Y0-204 exam successfully.
CCA-V certification practice test questions and answers, training course, study guide are uploaded in ETE files format by real users. Study and pass Citrix CCA-V certification exam dumps & practice test questions and answers are the best available resource to help students pass at the first attempt.