exam
exam-2
77-728 Excel 2016 Expert: Interpreting Data for Insights Dumps
Pass Microsoft 77-728 Exam in First Attempt Guaranteed!
Get 100% Real Exam Questions, Accurate & Verified Answers As Seen in the Real Exam!
30 Days Free Updates, Instant Download!
exam-3
block-premium
block-premium-4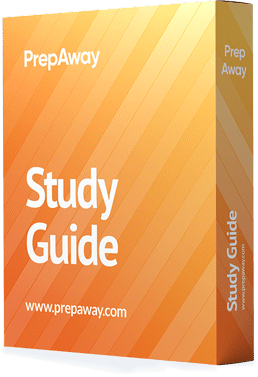 Study Guide 208 PDF Pages. Last Update: Jul 24, 2021
Whats Included:
This book covers the skills you need to have for certification as "Excel 2016 Expert: Interpreting Data for Insights (77-728)" exam specialist.
block-screenshots
exam-11
Microsoft 77-728 Practice Test Questions and Answers, Microsoft 77-728 Exam Dumps - PrepAway
All Microsoft 77-728 certification exam dumps, study guide, training courses are Prepared by industry experts. PrepAway's ETE files povide the 77-728 Excel 2016 Expert: Interpreting Data for Insights practice test questions and answers & exam dumps, study guide and training courses help you study and pass hassle-free!
The Microsoft 77-728 certification exam is necessary to obtain the Microsoft Office Specialist: Microsoft Excel 2016 Expert certification. It is also one of the exams that will help the individuals get closer to obtaining the Microsoft Office Specialist 2016 Master designation.
Candidates for 77-728 Evaluation
This test is suitable for those candidates who have expert-level knowledge in operating Excel 2016 features. Therefore, they will take it if they want to gain advanced knowledge of how to manage an Excel environment and become eligible for teaching others how to properly use the program functions and features. The candidates interested in passing the Microsoft 77-728 test are those who want to learn how to distribute, create, and manage professionally-built spreadsheets to meet the specialized requirements and find solutions for different situations. They are interested in learning how to customize each Excel environment to increase business productivity.
Test Structure
The Microsoft 77-728 exam is dedicated to expert-level individuals and has a registration fee of $100. The examinees can take it in English, Traditional and Simplified Chinese, Korean, Japanese, Dutch, German, French, and Spanish. As for the requirements, Microsoft doesn't mention in the blueprint any mandatory conditions. However, the candidates would have higher chances to get the passing score if they have previously worked with Microsoft Excel 2016 environment. On the other hand, the vendor doesn't give details on the test structure. So, the examinees should prepare for a complex evaluation and know how to solve multiple-choice, drag and drop, or short answer inquiries. Apart from obtaining the Microsoft Office Specialist: Microsoft Excel 2016 Expert qualification, 77-728 is also one of the required tests for the Microsoft Office Specialist 2016 Master certificate. The candidates who want to obtain it should know that the first step is passing the following three exams:
Word 2016 Expert dedicated to Creating Documents for Effective Communication coded 77-726;
Excel 2016 Expert dedicated to Interpreting Data for Insights coded 77-728;
PowerPoint 2016 dedicated to Core Presentation Design and Delivery Skills coded 77-729.
The second certification step requires candidates to pass either 77-730 for Access 2016: Core Database Management, Manipulation, and Query Skills or 77-731 for Outlook 2016: Core Communication, Collaboration, and Email Skills exams.
Areas Tested in 77-728
The Microsoft 77-728 exam focuses on testing the candidates' following abilities:
Managing workbook settings and options;
Applying custom data layouts, formats, and performing data validation as well as preparing a workbook for internalization purposes;
Troubleshooting formulas as well as using functions to look up for data and understand how to work with the advanced time and date formulas;
Becoming able to create and manage advanced tables and charts.
Preparation Materials for Microsoft 77-728 Exam
The point of departure for any candidate who wants to take the Microsoft 77-728 test is reading its blueprint carefully. Still, the candidates shouldn't rely just on it and explore additional preparation materials such as study guides and other books like:
MOS 2016 Study Guide for Microsoft Excel Expert (MOS Study Guide) 1st Edition

This material can be bought from Amazon and it is available in different formats. The candidates can fetch the Kindle format for just $9.99. If they prefer the paperback version, then they should be prepared to pay $6.83. Its author is Paul McFedries who has experience in working with computer technology since 1975. With this book, the exam-takers will take their Excel skills to an expert level. With each chapter, they will go closer to developing the tested abilities and have in-depth preparation to meet the test objective. The manual is split into different chapters that help the examinees learn how to manage and create workbooks as well as know how to build advanced formulas to improve productivity. Also, candidates will be exposed to intense hands-on training which will help them understand how each formula and theoretical information is applied in a real business scenario. Besides, they will have access to various practice files that help the exam-takers check their preparedness level. Therefore, they will know which topics they should focus on more and understand when they are really ready to take the official Microsoft 77-728.

How I Passed 77-728: Excel 2016 Expert: Interpreting Data for Insights Exam: Sure Shot Certification Tips

Such a book can be acquired by the test-takers from Amazon and its publisher is Empirical Matt Publications. Even though they use different study guides and other materials to prepare for 77-728, the examinees will also need tested tips that will make their lives easier. This guide includes different tricks that will help the candidates understand which topics to focus on and how to organize their training routine. Additionally, the publisher used the feedback coming from successful exam-passers and included only clear advice that can bring added value to each individual who wants to get the passing score in 77-728 test from the first attempt.

Microsoft Excel Data Analysis and Business Modeling 5th Edition

This manual can be procured from Amazon in both Kindle and paperback formats. The prices range from $16.72 and $25. This an official material prepared by a Microsoft expert, Wayne Winston. It includes valuable information on how to use Microsoft Excel 2016 to master business modeling and perform analysis techniques. Besides, this book should be considered a practical guide that will help the candidates understand how to efficiently use the newest Excel features and determine the accurate answers in 77-728. Finally, it includes 150+ problems with detailed solutions to help the examinees get the necessary practical expertise and navigate through the exam questions easier.
Conclusion
Being successful in the Microsoft 77-728 test can be secured if the candidates stay consistent in their training routine and explore different materials to secure a high passing score from the first attempt. While the Microsoft Press Store can be an excellent starting point for anyone who wants to pass this validation, the examinees should also pay attention to additional study guides and practice tests that will help them excel in the actual exam. The books available on Amazon are an excellent resource that the exam-takers should trust to secure their success in 77-728.
Microsoft 77-728 practice test questions and answers, training course, study guide are uploaded in ETE Files format by real users. Study and Pass 77-728 Excel 2016 Expert: Interpreting Data for Insights certification exam dumps & practice test questions and answers are to help students.

exam-8