exam
exam-2
77-726 Word 2016 Expert: Creating Documents for Effective Communication Dumps
Pass Microsoft Word 77-726 Exam in First Attempt Guaranteed!
Get 100% Latest Exam Questions, Accurate & Verified Answers to Pass the Actual Exam!
30 Days Free Updates, Instant Download!
exam-3
block-premium
block-premium-4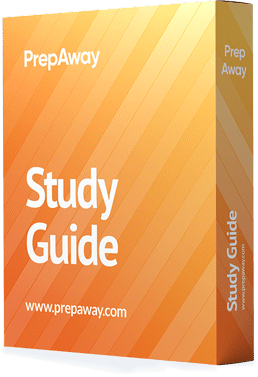 Study Guide 186 PDF Pages. Last Update: Sep 25, 2023
Whats Included:
This book covers the skills you need to have for certification as "Word 2016 Expert: Creating Documents for Effective Communication (77-726)" exam specialist.
block-screenshots
exam-11
Microsoft Word 77-726 Practice Test Questions and Answers, Microsoft Word 77-726 Exam Dumps - PrepAway
All Microsoft Word 77-726 certification exam dumps, study guide, training courses are Prepared by industry experts. PrepAway's ETE files povide the 77-726 Word 2016 Expert: Creating Documents for Effective Communication practice test questions and answers & exam dumps, study guide and training courses help you study and pass hassle-free!
Becoming adept in the world's leading word processor platform is definitely a game-changer. And you definitely won't go wrong with earning a certification that is focused on Microsoft Word 2016. By passing the Microsoft 77-726 exam, you are given the opportunity to showcase your aptitude in the specific software. Get to know more about this excellent test and its associated accreditations through the information below.
Primary Features of Microsoft 77-726
Are you already familiar with the ABCs of Word 2016? Do you have a prior background in working with simple Word functions like checking grammar, adding objects, and printing documents? If the answers to the questions are all "yes", then you are a perfect candidate for 77-726 exam. It is intended for professionals who are proficient with the basics but still want to develop their skills, thus it's named as the Word 2016 Expert: Creating Documents for Effective Communication exam. Some of the targeted candidates are project managers, editors, educators, and business professionals.
Exam Format
As part of the Microsoft Office Specialist exams, Microsoft 77-726 uses performance-based questions. This improved testing method is intended to check your theoretical comprehension and technical skills through multiple projects. As a result, candidates must thoroughly understand the software's functionalities and common usage so they can easily distinguish the descriptors used in the instructions.
Skills Measured by the Exam
Candidates for Microsoft 77-726 go through a tough path. And if you're planning to pursue the journey, you have to be well-versed in the skillset covered by the exam. To start, you must demonstrate your capability in managing at least 4 pages of professional documents and customizing them according to your own preferences or based on the set requirements. The most popular types of files that you need to concentrate on are research papers, business plans, specialized brochures, mass mails, and newsletters.
Training Courses for 77-726
Course 55174-A (Intermediate Microsoft Word 2016)

The most suggested way to start your preparation is to enroll in the instructor-led training specified for Word 2016. Course 55174-A is a material ideal for those with intermediate knowledge of the features of this program. Its modules will help you boost your skills in creating, formatting, and printing documents. Furthermore, it provides detailed lessons on advanced formatting, including utilizing drawing tools, working with illustrations, incorporating tables, and modifying column layouts. Aside from the lectures, the course delivers the newest features integrated into the software since 2013. Some of these are editing PDF documents, using alignment guides, and adding live layouts.

Course 55175-A (Advanced Microsoft Word 2016)

For the next recommended option, we have Course 55175-A, more challenging yet highly beneficial training for the Microsoft 77-726 exam. It is notably suitable to every candidate because its contents primarily circle around the advanced attributes of Word 2016. Therefore, it effectively shapes your knowledge in working with more intricate tasks such as editing a table of contents, combining documents, adding comments, using footnotes, protecting a document, and generating envelopes. Aside from that, the module gives you a thorough discussion on Mail Merge, Cloud, Resume Reading, Version History, Shape Formatting, and the like. So, after completion of the course, you get transformed into a capable professional who is ready to ace the exam.
Relevant Materials for Your Test Preparation
From official resources to third-party references, below are some other useful tools you can maximize during your studies:
Official List of Topics

To keep track of the key areas covered in the test, you have to use the downloadable file for the exam skills outline. This material sketches the core topics that you need to master about Microsoft 77-726. As of this writing, there are four main objectives that encompass the exam, and these are document management, advanced designing, advanced references, and creation of custom Word elements. Each of these has a corresponding weight, making it easy to focus more on sections with higher percentages. But of course, this does not mean that you won't give importance to the subtopics. Make sure that you deeply understand all the concepts and develop your skills strategically.

Word 2016 For Professionals For Dummies (Dan Gookin)

If you think that training courses are not enough to deepen your skills, don't worry because there are more options at hand. Plenty of books from Amazon are actually very helpful for Microsoft 77-726 exam candidates. And one of the most reliable choices to-date is the "Word 2016 For Professionals For Dummies". Furnished with a precise lecture of the key and complex Word features, the book makes it easier for you to create documents, collaborate with others, format files, integrate Excel charts, and generate an eBook. With the broad yet comprehensive coverage of topics, it guides you on your certification needs as well as professional pursuits.

MOS 2016 Study Guide for Microsoft Word (Steve Lambert and Joan Lambert)

Discover more about Microsoft Word 2016 with the help of this book. Presenting detailed analysis of the popular software, the contents are all suited to advance your capabilities in creating various kinds of documents and editing them for a variety of reasons. Along with that, you will be introduced to the proper ways of adding lists and tables, formatting paragraphs, modifying texts, inserting graphic elements, and managing references. There are even practice files and sample solutions that you can take advantage of to enhance your abilities. More so, the book offers an exhaustive procedure on how to handle technical tasks within the interface to prepare you for both exam and real-world tasks. So, if you want to maximize your time, grab a copy of this material and keep on polishing your skillset.
Related Certifications
77-726 test is part of an expert-level certification path and establishes your knowledge in dealing with more complex document attributes for advanced formatting and content management. If passed alone, it will bring you the Microsoft Office Specialist: Microsoft Word 2016 Expert certificate. Still, in case you are ready to go further, take either 77-730 or 77-731 exam as well, and you'll be given the Microsoft Office Specialist 2016 Master accreditation.
Conclusion
As Microsoft continues to advance its set of software, earning a certification in relation to this is surely a practical move. For one, the Microsoft 77-726 exam acts as your portal to mastering the complexities of Word 2016. And of course, the benefits of completing it are not just limited to earning a coveted certification and developing your skills. These include better career opportunities, stretching from higher financial rewards to easier job placement.
Microsoft Word 77-726 practice test questions and answers, training course, study guide are uploaded in ETE Files format by real users. Study and Pass 77-726 Word 2016 Expert: Creating Documents for Effective Communication certification exam dumps & practice test questions and answers are to help students.

exam-8