10 Most Wanted Tech Jobs for 2018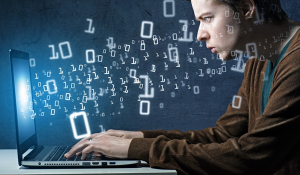 To put a context, it might be fruitful to look at how these jobs came into being. Tabulation of work started when agricultural societies were formed; its purpose was to keep things in perspective as our minds are too abstract to store data regarding charts and tables. Through the technological evolution, we shifted from the most basic type of tabulation to storing data in a cloud.
With this exponential trend in data, science came different philosophies centered on the goal of optimization of any task. Every corporation has identified this trend and has correlated it with profit; that is to say, optimization of production directly affects the profit generation.
This need has led to corporations actively seeking out for 'top tech talent.' This term refers to people who have developed strong analytical skills and can make algorithms aimed at optimization.
The trend of IT jobs is reassuring to look at, from a qualitative point of you the advancements in development of new operating systems and common code bases has created a platform for different corporations to develop ideal personal solutions; that is to say that a sense of individuality has been given to firms, in the sense that they can customize solutions without difficulty. This trend is directly correlated with the advancements in technology, which directly increases the demand for such jobs.
The status quo is such that companies have to outsource their work to firms specialized in the task usually, this directly affects the efficiency of the task being completed, and hence has created a need for companies to create departments focused on the task of optimization. The accretion of the IT department opens the door of highly paid and purposeful jobs.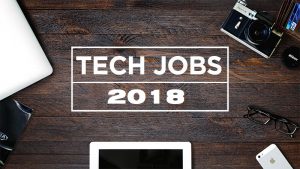 1. Java Developer ($98,000 average salary)
Java is a programming language which in lieu of other languages is more in demand; due to certain services, the package provides. It allows you to create a software which is compatible with different operating systems. All this though isn't possible without a Java developer. You'll be catering to the influx of requirements for both the customers and your firm.
As a Java developer, you'll have any permutation of the following tasks in any firm:
You need to collaborate with Web designers, developers and software engineers to amalgamate their work with the specifications and requirements of the company and users.
You need to now cater to the set demands of the company and user, to create a Java-based source code to give the work, of web designers, developers and software engineers, functionality.
The final step is quite intuitive; no program can be complete or optimized without perpetually testing it.
2. Software Engineer ($93,000 average salary)
You need to be mathematically on point for this job; you'll be applying algorithms and principles of computer science to design software and systems that will enable operating systems. You're going to be the guy making puzzles for himself to solve; it is quite remarkable the pathways software engineers have paved for the future of computers.
Your job description will be as follows:
Analyze the needs of the users and create the mathematical puzzle that you need to solve.
Use mathematical quantitative techniques to solve these puzzles.
Use programming techniques to create the desired script required for the operating system to perform the required function.
3. Systems Engineer ($91,000 average salary)
The integral bit that comes after the development of a system is that of the systems engineer. You'll be a lot the task of debugging the system and ensuring optimal performance. You're going to be the go-to guy to solve any systems related issues, and you'll be spearheading hardware and software modifications for the firm. The worth of your task is substantial as you'll be in charge of implementing new systems.
Your job will have the following requirements:
Consult with consumers to extrapolate the need to develop any new system.
Debug existing software and develop new systems according to the need, you may also need to update the existing hardware for optimization, this, of course, depends on the business point of view of your firm.
Make progress and specifications report for your department; you'll also be in charge of the inventory and office pay-rolls in many firms.
4. Network Engineer ($91,000 average salary)
Your job will be to create the bridge for communication intra-organizational and inter-organizational. The goal of your work will optimize the network infrastructure to provide maximum performance for the users. The users will range from customers to employees of your firm and partner firms with whom constant contact is to be established.
Your job description will entail:
Establishing of the network infrastructure.
Look at the existing infrastructure, design and implement new solutions.
Secure the network by addressing the IT security protocol.
Prioritization of data and task management.
5. Net Developer ($91,000 average salary)
.Net is a software package designed by Microsoft, its flexible and powerful nature distinguishes is from other developed frameworks. For this, you will need to be proficient in VB.NET and C# languages. Like Java developers, Net developers can be analogized with the sleight of hand used by magicians. Your work is going to be collaborating and designing user-centered optimized products.
Developing software through.Net and the pre-requisite language.
Collaborating with the rest of the team who will be working on adding new layers to your work.
Identify bugs and design solutions for an optimized product.
6. Software Developer ($89,000 average salary)
You will be operating behind the curtains, your work will accentuate the user experience and is the selling point for any firm. The software which you will develop is the status quo, so basically your efforts will define the new now. That is to say, if it weren't for software developers we wouldn't have been even close to global inter-connectivity that is in place today. The value of your efforts will never be undermined in any status quo.
So this is what kind of work will be attached to your job description:
You need to analyze a system's capability and requirements.
It may sound like horse work, but its importance is immense, you need to make sure the system goes through constant maintenance.
As you are going to be in charge of the whole development process you'll be keeping checks on your team which will include; computer programmers and technicians.
Finally the most important task, you'll be doing a constant status quo analysis by meeting with clients and determining the need for the society.
7. IT project manager ($86,000 average salary)
This title entails you being the spearhead of any IT project. So from analyzing the need for the completion of the solution to the need, you'll be overseeing every task. This job has a major pre-requisite managerial skills and experience and is well versed in IT principles. A plus economic point of this job is the growth it offers, 15% annual growth is the median growth in this position.
Your job will entail:
Keeping your project team in-check for deadlines and coordination.
You might be needed to solve complex mathematical and computers related problems, besides managing the whole project.
You will be in the position of authority, that is to say, you will approve of proposed solutions and will set the tone of any project that is to be set into motion.
8. Business Analyst ($84,000 average salary)
The observation of Computer science's influence in the job of a business analyst has led to wonders. As a business analyst, you'll have a long list of duties will be made much easier if you have an IT or a computer science background. The knowledge of Databases, Software interfacing and scaling, will distinguish you from any other individual applying for this job. A business analyst is an individual who acts as the mediating and communication party between the project team and the stakeholders. Without this job, the delay in projects being done would've been immense, and innovation would have been seriously halted due to the rigidness of stakeholders regarding cost.
Your job description will be:
Analysis of existing solutions to implement them in a cost-effective way.
Act as a bridge between the project and the stakeholders to communicate the requirements of a project, and provide solutions to address the needs of both parties.
Planning and monitoring of the project.
9. Web Developer ($82,000 average salary)
The design and development of websites come under the ambit of this position. Certain pre-requisites for this job are; stronghold on security principles and their application in E-commerce, proficiency in programming languages such as; HTML, JavaScript, C#, etc., functional knowledge of Web services which can be attained by perpetual practice, and experience in planning of software platforms.
Your job description will entail:
Modification of websites to meet client's requirements.
Constant communication with colleagues to keep everyone on the same page regarding developments.
Planning and delivery of software platforms to be used in multiple organizational units.
10. Systems Administrator ($77,000 average salary)
This is a real nut and bolts job; you are in-charge of making sure that all IT operation run smoothly. In computing sense, nuts and bolts refer to the constant maintenance of systems and the IT framework. This job title entails you taking a managerial role in the workings of the IT networks, maintaining existing frameworks, and suggesting new modules through status quo analysis. You will be in direct contact with vendors and basically will be in-charge of making sure the framework is stable at all times. You will be responsible for mundane but not redundant tasks, as all of them will be aimed at maintaining the existing systems and make sure that they work to their optimal efficiency.
Your job description will be:
Oversee the installation of software and hardware modules.
Liaison with firm's vendors for troubleshooting of these modules.
Keeping in-touch with advancements in technology to see if they have an impact on optimization of existing IT operations.
Final Thoughts
With the recent advancements in computer science, almost every job can be optimized by the use of computer science principles and mathematical algorithms. These 10 jobs specifically were either created or adapted for the incorporation of computers in organizations, and for development of new products to satisfy the ever-growing need of the mass public.
The economic model for jobs has been largely manipulated and influenced by these jobs, as while corporations and firms are scurrying to attract top talent, the demands of the top talent have increased substantially the starting wages associated with these jobs. The word talent isn't to be taken alarmingly, anyone who practices and puts their heart into it can enter the sub-set of top talent.
The mundane nature of the work environment will turn into comfort associated with that environment. All it takes is learning a language or being familiarized with computational principles.
Economic and financial stability is the goal of the middle class, no other field provides such sustainable growth and development regarding specialization than the specified IT-related jobs. If you aim to attain such kind of functionality or stability, you should address the computing world and familiarize yourself with it. The jobs are in abundance, and everyone is required, so what are you waiting for?
Start from the very basics, and keep in mind the requirements and description of your job on the way. By knowing these externalities, you will be able to tune yourself for a specialized resume better. For any recruiter, the main aim is to find an applicant that is designed for the firm's requirements, the moment they enter the room. By knowing about these fields and their requirements, you will be better able to analyze where you want to end up. This specified trajectory will make sure that you are a league above your competitors.